Herman Cain: The President Of The United States Is No Patriot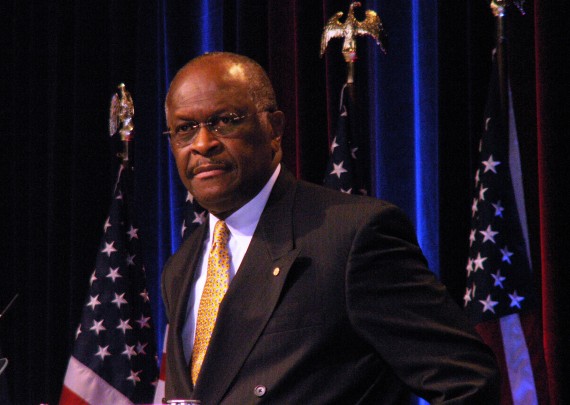 During a morning interview with Hotline, GOP Presidential candidate Herman Cain threw out some red meat for the Tea Party crowd:
Herman Cain might be out playing golf today if not for President Obama, who he says is ruining America.

The former Godfather's Pizza CEO and conservative radio show host made millions in the private sector and in recent years had focused on his Atlanta-based radio show, spending time with his family and his golf game. He decided to come out of semi-retirement to run for president.

Cain said he thought he was done with running for political office after losing a 2004 Senate primary to now-Sen. Johnny Isakson, R-Ga., but when he "saw what President Obama was doing to this country" he felt compelled to make another run.

Throughout a Monday interview with Hotline On Call, Cain bashed Obama and his policies. When asked about Obama as a man, he complimented his family life. But when asked whether the president was a patriot, Cain hesitated. After asking for a definition (a man who is working to do what he sees as right for his country), he simply said "no."
This is what I hate about politics today. Isn't it possible to disagree with the President without nonsense like this? Apparently not.
I have no doubt that the people inclined to support Cain will love this, but it contributes absolutely nothing to political discourse in this country and it tends to reinforce Charles Krauthammer's observation that Cain's campaign is mere entertainment.
H/T: Jim Galloway