Herman Cain Unaware That China Has Nuclear Weapons?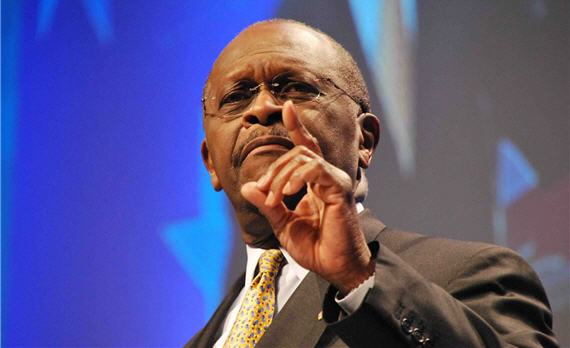 I'm sure his campaign will just say he "misspoke," but one segment of Herman Cain's Monday appearance on PBS's Newshour is getting some attention this morning:
JUDY WOODRUFF: Do you view China as a potential military threat to the United States?

HERMAN CAIN: I do view China as a potential military threat to the United States.

JUDY WOODRUFF: And what could you do as president to head that off?

HERMAN CAIN: My China strategy is quite simply outgrow China. It gets back to economics. China has a $6 trillion economy and they're growing at approximately 10 percent. We have a $14 trillion economy — much bigger — but we're growing at an anemic 1.5, 1.6 percent. When we get our economy growing back at the rate of 5 or 6 percent that it has the ability to do, we will outgrow China.

And secondly, we already have superiority in terms of our military capability, and I plan to get away from making cutting our defense a priority and make investing in our military capability a priority, going back to my statement: peace through strength and clarity. So yes they're a military threat. They've indicated that they're trying to develop nuclear capability and they want to develop more aircraft carriers like we have. So yes, we have to consider them a military threat.
Video:
One can, perhaps, be generous to Cain here and say that he was meaning to say that the Chinese are trying to improve their nuclear capability, which is most certainly true. However, Cain's odd comments here are of a piece with other odd comments that he has made about foreign policy that make one wonder just how much he pays attention to the subject. There comes a point where you've made enough gaffes that you're not entitled to the benefit of the doubt any more.