Herman Cain: Wife Didn't Know I Was Giving Another Woman Money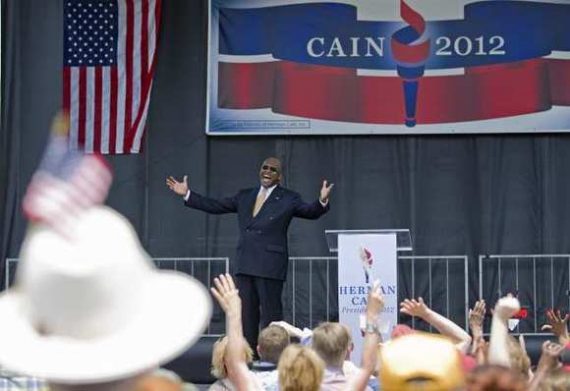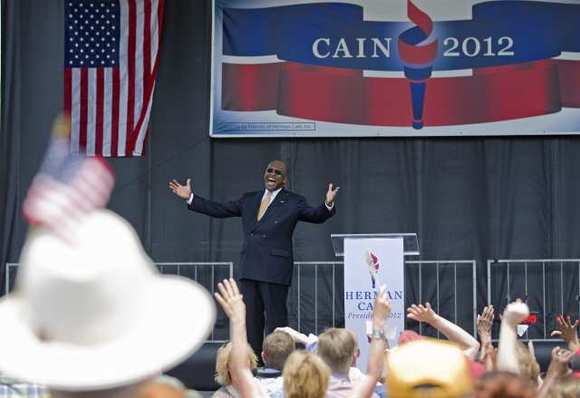 Herman Cain is apparently heading back to Atlanta tomorrow where he'll be able to talk to his wife face to face for the first time since this latest scandal broke. Let's just say it's likely to be an uncomfortable conversation:
MANCHESTER – Herman Cain acknowledged Thursday that he repeatedly gave Ginger White money to help her with "month-to-month bills and expenses" without telling his wife.

In fact, the embattled presidential candidate said, his wife, Gloria, "did not know that we were friends until she (White) came out with this story" alleging that the two had a 13-year extramarital affair.

In his most candid interview since the latest allegations emerged, Cain adamantly maintained that he and White were no more than friends.

Cain also stated clearly for the first time that as a result of the constant controversy he has been facing, he is considering getting out of the presidential race.

Asked whether leaving the race is one of the options he is currently assessing, Cain said, "Yes, it is an option." Regarding his decision, he said, "You will know by next week" as he takes the weekend to reassess where he stands in the campaign.
On some level, I feel like the fact that Herman Cain may have had a long-term consensual affair with another woman isn't necessarily relevant to whether or not he should be President. However, once a story like this is out there it's going to unfold as such stories do, and that will usually be in a way that's painful for the candidate and their family (e.g., the John Edwards mess). I don't know anything about the relationship between Herman and Gloria Cain, but I do know that even admitting to what Cain has admitted to isn't good at all. Like I said, an uncomfortable conversation awaits Cain in Atlanta. And, given this latest hint the odds seem to have increased that he will in fact drop out.
The only other thought that occurs to me  is that Cain would have had to have been stupid to think that these stories wouldn't come out once he ran for President. And he ran anyway.
Stay tuned.