Hillary Clinton Was Against Unilateral Presidential Use Of Force Before She Was For It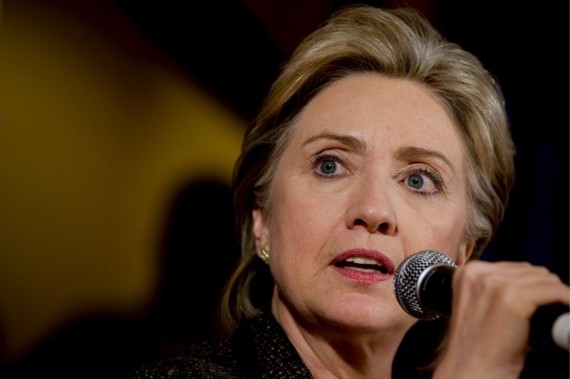 Hillary Clinton February 14, 2007:
CLINTON: "If the administration believes that any, any use of force against Iran is necessary, the president must come to Congress to seek that authority,"

"It would be a mistake of historical proportion if the administration thought that the 2002 resolution authorizing force against Iraq was a blank check for the use of force against Iran without further congressional authorization"

"We continue to experience the consequences of unchecked presidential action," she said, later adding: "This president was allowed for too long to commit blunder after blunder under cover of darkness provided by an allied Republican Congress"
Hillary Clinton March 27, 2011:
Tapper asked Clinton, "Why not got to Congress?"

"Well, we would welcome congressional support," the Secretary said, "but I don't think that this kind of internationally authorized intervention where we are one of a number of countries participating to enforce a humanitarian mission is the kind of unilateral action that either I or President Obama was speaking of several years ago."

"I think that this had a limited timeframe, a very clearly defined mission which we are in the process of fulfilling," Clinton said.
This is, of course, a distinction without a difference. If President Bush would have been required to seek Congressional authority for a strike against Iran's nuclear weapons program, and I completely agree with Clinton's statement in 2007 that he would, then President Obama should have sought Congressional authority for action against Libya which, as even his own Defense Secretary admitted today, was not a threat of any kind to the United States.

It's funny how your perspective on these things changes once you have the power to use the military as you please.