Hindu Nationalists Win Big In India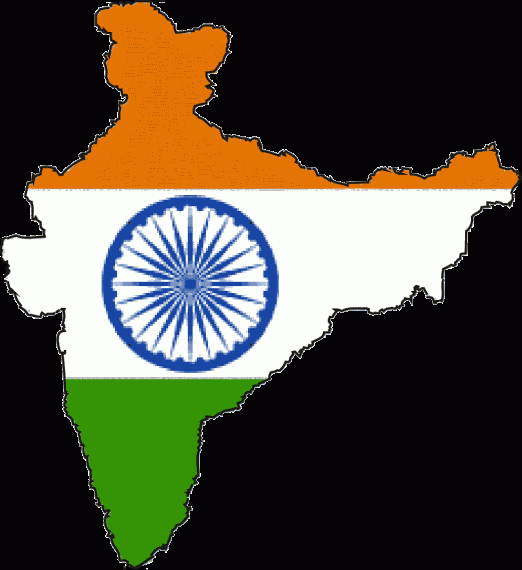 The world's most populous democracy recently completed an election process that lasted nearly two months, and it's resulted in some big political changes;
NEW DELHI — The Indian National Congress, which has headed India's government for nearly all the country's post-Independence history, conceded defeat to the opposition leader Narendra Modi on Friday, as voters rendered a crushing verdict on their country's flagging economic growth and a drumbeat of corruption scandals.

Election officials had not yet finished counting the 550 million votes cast in the five-week general elections, but the contours of Congress's defeat quickly became clear. Rahul Gandhi, the heir apparent to the political dynasty that forms the Congress party's backbone, appeared headed for a narrow victory in his own home constituency, a stronghold he won by more than 300,000 votes in 2009.

In a humiliation for Mr. Gandhi, 43, a group of workers gathered around party headquarters in the capital city, chanting "Bring Priyanka, Save Congress," a reference to his younger sister, who is seen as the more charismatic politician. Abhishek Manu Singhvi, a Congress spokesman, conceded that the party had been defeated.

"If the leads are correct, the results are conclusive," he said, in a telephone interview. Another spokesman, Randeep Singh Surjewala, also confirmed the loss, saying "We humbly accept the verdict of the people of India. We shall continue to play with rigor the role of a constructive and meaningful opposition – the role that the people of India have assigned to us."

After two hours of counting Mr. Modi's Hindu nationalist party, the Bharatiya Janata Party, was assured of winning more than 272 seats, enough to form a government without brokering a coalition deal with any of India's fractious regional leaders. If that happens, Mr. Modi will take power with the strongest mandate of any Indian leader since Rajiv Gandhi of the Indian National Congress took office in 1984, riding the wave of sympathy that followed the assassination of his mother, Indira Gandhi.

Drummers, stilt-walkers and women in colorful saris had converged at B.J.P. headquarters in Delhi, where party workers had laid out 100,000 laddoos, the ball-shaped sweets ubiquitous at Indian celebrations. Among the revelers was Surinder Singh Tiwana, 40, a lawyer.

"I can equate my jubilation today, probably, to my mother's on the day I was born," Mr. Tiwana said. "This is a huge change for our country, a change of guard. A billion plus people have announced their mandate in no uncertain terms. They have voted for a progressive, stable government."

The elections came during a period of rapid transition in Indian society, as urbanization and economic growth break down generations-old voting patterns. With his conservative ideology and steely style of leadership, Mr. Modi, who came from a humble background and rose through the ranks of a Hindu nationalist group, will prove a stark departure from his predecessors in that office.
I'm not even going to try to pretend to be enough of an expert in Indian politics to predict what this means for the future, but it will most assuredly mean something. In addition to being the second most populous nation on the planet, and one with a birthrate that has it on a pace to have a larger population than China if current trends continued long enough, India shares borders with China, Afghanistan, and Pakistan as well as an extensive coastline along the Indian Ocean. It has also become an important trading partner with the United States, as well as an ally in the region. What happens there does matter whether we pay attention to it or not.
For those interested The Daily Show did a good segment on the elections last night: