History Bogarting Its Dissertations
The AHA is calling for a six-year embargo of history dissertations.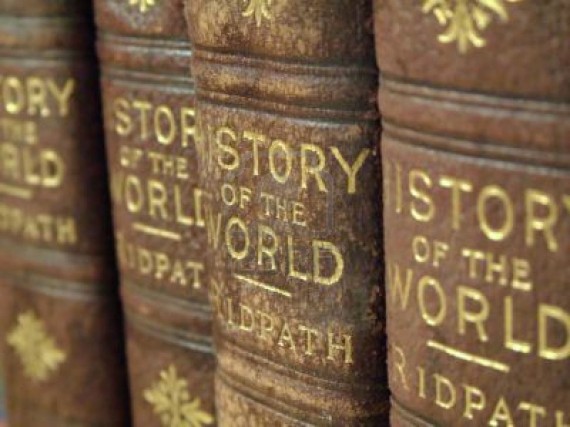 Historians are clamoring for a 6-year embargo of dissertations in the field to maximize authors' ability to turn them into books. The American Historical Association explains,
The American Historical Association strongly encourages graduate programs and university libraries to adopt a policy that allows the embargoing of completed history PhD dissertations in digital form for as many as six years.  Because many universities no longer keep hard copies of dissertations deposited in their libraries, more and more institutions are requiring that all successfully defended dissertations be posted online, so that they are free and accessible to anyone who wants to read them.  At the same time, however, an increasing number of university presses are reluctant to offer a publishing contract to newly minted PhDs whose dissertations have been freely available via online sources.  Presumably, online readers will become familiar with an author's particular argument, methodology, and archival sources, and will feel no need to buy the book once it is available.  As a result, students who must post their dissertations online immediately after they receive their degree can find themselves at a serious disadvantage in their effort to get their first book published; it is not unusual for an early-career historian to spend five or six years revising a dissertation and preparing the manuscript for submission to a press for consideration. During that period, the scholar typically builds on the raw material presented in the dissertation, refines the argument, and improves the presentation itself. Thus, although there is so close a relationship between the dissertation and the book that presses often consider them competitors, the book is the measure of scholarly competence used by tenure committees.

[…]

History has been and remains a book-based discipline, and the requirement that dissertations be published online poses a tangible threat to the interests and careers of junior scholars in particular.  Many universities award tenure only to those junior faculty who have published a monograph within six years of receiving the PhD.  With the online publication of dissertations, historians will find it increasingly difficult to persuade publishers to make the considerable capital investments necessary to the production of scholarly monographs.
Is that any way to run an academic discipline?
Eric Rauchway, a tenured full professor of history at UC-Davis, thinks not. He articulates the ideal attitude of those who would live the life of the mind:
There is something obviously wrong in a scholarly discipline seeking to limit the availability of knowledge. I don't think it's historically how historians have operated, either.

Hanging as inspiration or admonition over the researchers' sign-in book at the FDRpresidential library is a framed application for a reader's card from Arthur Schlesinger, Jr. There's a story that historians tell about Schlesinger at the FDR library – that he was there at the same time as some other early FDR biographers, and that he would, if he found something of note, type it up and give it to them.1

I've tried to emulate Schlesinger's openness and generosity myself. There are four writers currently working on books related to my own, and I send them material when I think it apposite – in the hope they will share with me, and also that this sharing will make our respective books stronger, for having been the product of a community of inquiry rather than an individual quest.
That strikes me as exactly right in theory, but I don't operate in that fashion at all times. While I frequently share ideas that I come across with others—via Twitter, email, or this here blog among other venues—I also find myself leaving what I think are especially good posts in draft mode while I pitch them for publication elsewhere. Since almost all high profile venues will refuse to publish pieces that have first appeared elsewhere, I'll "embargo" them from OTB readers until I've heard back. Indeed, I have a piece that I wrote Thursday and another that I wrote today coming out at The National Interest and RealClearDefense, respectively, tomorrow.
And I'm doing that for somewhat increased exposure and the modest prestige of adding a line to my CV; I don't have the rest of my career hinging on getting outside journals to publish my work.
So, it strikes me that the AHA position is bad for the public interest, bad for the field of history, but quite probably good for the individual historians who toiled to write the dissertations. And, really, the downside only exists because modern technology has created a recent set of expectations. As the AHA statement reminds us,
In the past, most dissertations were circulated through inter-library loan in the form of a hard copy or on microfilm for a fee. Either way, gaining access to a particular dissertation took time and special effort or, for microfilm, money. Now, more and more university libraries are archiving dissertations in digital form, dispensing with the paper form altogether.  As a result, an increasing number of graduate programs have begun requiring the digital filing of a dissertation. Because no physical copy is available, making the digital one accessible becomes the only option. However, online dissertations that are free and immediately accessible make possible a form of distribution that publishers consider too widespread to make revised publication in book form viable.
For a variety of reasons, mostly my own fault, my own dissertation was never published as a monograph. But those reasons did not include the fact that I was having to compete against a freely-circulating version of my own work.
And, as a commenter at Rauchway's post notes, there is research backing up the idea that this competition is in fact making it harder to turn dissertations into books. That research, incidentally, is—like virtually all academic research—locked behind a registration gateway, available only to those who have paid to read it.