Holder Contempt Vote Set For Thursday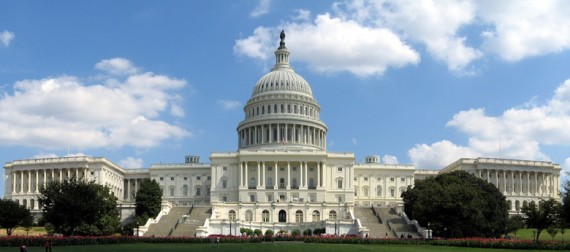 Mere hours after the Supreme Court issues the last opinions of its term, including a ruling on the Constitutionality of the Affordable Care Act,  the House of Representatives will vote on whether to hold Attorney General Eric Holder in contempt:
The House plans to vote Thursday on a resolution that would hold Attorney General Eric Holder in contempt for failing to produce documents in the "Fast and Furious" gun-running investigation.

A spokeswoman for Majority Leader Eric Cantor (R-Va.) confirmed on Monday that the vote is scheduled for Thursday. Republicans have said the vote could be postponed if Holder complies with subpoenas issued by the Oversight and Government Reform Committee, but President Obama has invoked executive privilege to shield Holder from releasing them.
Since this was announced last night, many observers have cited the timing as evidence the GOP is scheduling the vote to maximize the Administration's headache's on Thursday, and perhaps there's some truth in that. The other way to look at it, though, is that they are scheduling it for a day when the news cycle is likely to be dominated by the Court's decision in the ACA cases, and it's likely that the next several days will be spent talking about the meaning and political implications of the Court's decision. To some extent, the contempt vote will get buried in the news cycle. That will only last for so long since there will have to be follow up to the expected vote in favor of contempt, but for a few days at least the House's vote will be out of the public mind, and that may just what Republican Leadership wants.