Honorifics, Gender, and Journalism
A seemingly innocuous change to a newspaper style guide has some significant implications.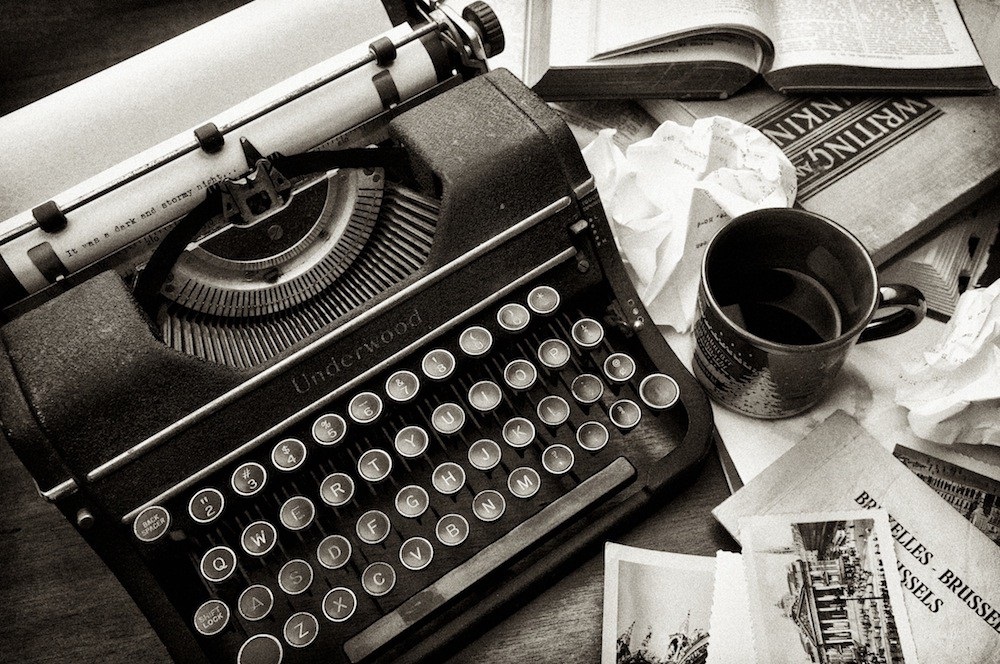 Doug Saunders, the award-winning international affairs columnist for The Globe and Mail, posted his paper's new style guide on honorifics to Twitter:
My PhD-holding friends: You will heretofore be known, in Canada's national newspaper, as "Ms" or "Mr" on second reference. pic.twitter.com/DvZVveSC8N

— Doug Saunders (@DougSaunders) June 11, 2018
My initial instinct was two-fold. First, I find second-mention honorifics silly. Unless there's a likelihood of confusion (say, between Bill and Hillary Clinton or the two Presidents Bush) last-name-only is a far cleaner, and thus preferable, convention. Second, as noted before, I find it annoying that physicians have somehow appropriated the title "doctor," which is from the Latin for "I teach," from academics to the extent that people somehow think it's we who have appropriated the title even though we've held it for centuries longer.
Neither of those debates is likely of much interest to those outside academia or journalism. But there are real implications of this, especially for women and non-binary scholars.
As Aisha Ahmad, an international security professor at the University of Toronto Scarborough, points out, "if you add gendered prefixes to your experts, it will undermine female scholars. There is a mountain of evidence on this." She adds, "I don't need to be called 'Dr. Ahmad' in second reference. But I will NOT allow anyone to use a gendered prefix on me. Ahmad. Or I will refuse to speak to you. I encourage all academics, male and female, to hold this position."
Furthermore, as we're becoming more aware of the struggles of trans and non-binary individuals, it's rather obvious that gendered prefixes (and pronouns) are especially problematic for them. It's much harder to write around pronouns given the limitations of English grammar and syntax, especially if we don't know that the individual in question does not identify with a particular sex. But going with last-name-only as the standard second-mention reference renders it a non-issue in terms of honorifics.
Saunders defends the new style by observing that, "Referring to people by marital status or level of education is not very suited to this century." He goes on to argue that it's better to simply note the nature of the credentials to establish expertise on the first mention. While that's my general instinct as well since it's the norm in both scholarly and journalistic writing (the NYT and Globe and Mail are decided outliers in using second-mention honorifics) we know that the practice has a disparate impact on women.
There was an article making the rounds a year-and-a-half or so back making the argument that the "cool professor" practice of asking students to call them by their first name was much more costly to female academics than their male counterparts. Essentially, it's simply easier for a male professor to command respect than an otherwise equal woman, so they simply gave up less by eschewing their titles.
Women in the academy often complain that they're referred to by their first name in professional settings where male colleagues are addressed as "Dr. or Professor So-and-So." Female physicians have similar experiences.
A recent article from K. Poppenhaeger (note: it has been a common, if not universal, practice in many academic disciplines for years to use only initials rather than full names of scholars, to avoid injecting gender bias) titled, "Unconscious Gender Bias in Academia: from PhD Students to Professors" notes,
The definition of bias is a positive or negative unconscious belief about a particular category of people. This allows quick, but sometimes inaccurate, processing of information. It often conflicts with consciously held attitudes. Over time, biases can change based on experience and exposure. Some examples are: On average, both men and women underestimate the contributions of women. Similarly, on average both whites and people of colour underestimate the contributions of people of colour. Biases are not the same as discrimination; discrimination can happen if a person actually acts on their biases. However, if someone is aware of their biases, they can consciously decide if they act on them. If biases go unchecked, they can have multiple detrimental effects for groups against which negative biases exist, for example in performance evaluations, hiring, and career progression.

Unconcious gender bias can have a significant effect on how students and their proficiency are evaluated by academic staff. Moss-Racusin et al. (2012) studied if professors in STEM fields rate identical student CVs differently if the CV lists a female or a male first name. On average, the professors would rate the "male student" significantly more positively on the aspects of competency and hireability, would offer to mentor the student more often, and offer them a 10% higher salary on average. The gender of the professor did not influence how they responded on average, showing that unconscious biases about a group can also be held by members of that group.

Unconscious gender bias can also produce significant differences in how male and female academic staff are evaluated by students. MacNell et al. (2015) conducted a study to quantify outcomes of gender bias in student evaluations by taking advantage of online teaching methods in order to have the students be "blind" to the actual gender of their academic teacher. If students thought they were taught by a woman, they gave significantly lower teaching quality ratings than when they thought they were taught by a man.
It's neither the responsibility of nor within the ability of the Globe and Mail or the newspaper industry writ large to solve these problems. But, certainly, they shouldn't move their style guides in a direction that complicates them, either.