House Rejects Senate's Temporary Payroll Tax Cut Bill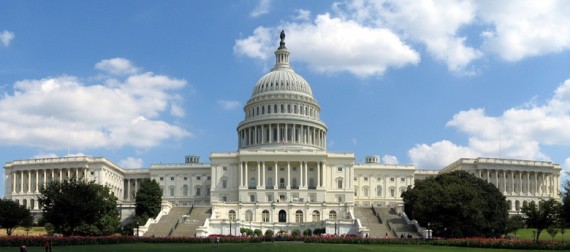 With no great surprise, the House of Representatives has formally rejected the Senate bill that would extend the Payroll Tax cut for two months:
With a tax hike looming for 160 million Americans on New Year's Day, House Republicans rejected a Senate plan to extend the payroll tax holiday for two months and instead called for a conference committee to hammer out the differences between the House and Senate.

The 229-193 partisan vote capped a wild few days of legislating and sends a message that Congress has chosen partisan stalemate over finding a quick solution before taxes go up and unemployment benefits go away for millions.

House Republicans, who were taken aback by the overwhelmingly bipartisan 89-10 Senate vote on the two-month extension, are trying to force the Senate to convene an old fashioned conference committee and somehow forge agreement on a full one-year extension of the payroll tax cut. But Senate Majority Leader Harry Reid has said he will not re-start negotiations until the House passes a two-month extension.

So now Congress stands where it has at several other critical moments this year when the government was in crisis — stuck in absolute gridlock while the American people turn on them with record disapproval ratings. At this point, one side will have to cave in, or both sides will have to start spinning who's responsible for a tax increase that could take $1,500 a year out of the average American family's paycheck.

The Senate is not in session, and the House may close up shop "subject to the call of the chair" — meaning they could quickly call the chamber back into session if there's a deal.
Later today, the House will vote on the GOP plan in a procedural manner that will set up the process to appoint members to a Conference Committee with the Senate. However, Harry Reid has already said the Senate will not be reconvening and Nancy Pelosi said she would not name any Democratic members to the House membership of the proposed committee, which seems a rather dumb move actually. Then, we wait and see who blinks next. And, yes, as always happens in these down-to-the-brink showdowns, someone will blink.