House Votes To Defund NPR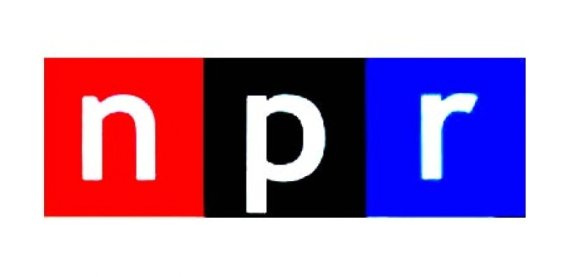 In what was basically a party-line vote, the House of Representatives voted today to strip federal funding from National Public Radio:
After a contentious debate and over procedural objections from Democrats, the House on Thursday voted to prevent federal funds from going to National Public Radio.

The proposal, sponsored by Rep. Doug Lamborn (R-Colo.), passed the House on a 228-to-192 vote, with one Republican voting present. All but seven Republicans voted for the measure, and all Democrats present voted against it.

The measure is unlikely to be taken up by the Democratic-controlled Senate. The White House on Thursday issued a statement "strongly opposing" the bill but stopping short of a veto threat.

The bill would ban any federal money from going to NPR, including funding through competitive grants from federal agencies and the Corporation for Public Broadcasting. NPR receives about $5 million annually in such funds. The bill would also prohibit NPR's roughly 600 member stations from using federal funds to purchase programming from NPR and to pay station dues.

The push to defund NPR follows the departure from the organization of its chief executive, Vivian Schiller, and its top fundraiser, Ron Schiller (no relation), in the wake of a hidden-camera video sting by conservative activists that showed Ron Schiller making controversial remarks about Republicans and tea party members.

Democrats argued that the bill would not actually lower the deficit and charged that Republicans were simply taking aim at NPR because they disagree with its content.

"This bill does not cut one dollar, one dime, one penny from the federal deficit," McGovern said, adding that if the debate is about whether or not the American people should be forced to subsidize content they disagree with, federal funding of advertising on Fox News Channel should also be up for debate.

(…)

Several of the Republicans who spoke in favor of the measure said they personally enjoyed NPR but did not believe it should be funded through taxpayer dollars.

Rules Committee Chairman David Dreier (R-Calif.) said he appreciated some of NPR's programming but added that "half the American people have never even heard of, much less even listened to, NPR."

Rep. Rich Nugent (R-Fla.) argued that those watching the House debate on Thursday were likely watching it on C-SPAN, which doesn't receive federal funding.

"A lot of us like NPR," he said, later adding: "We're not trying to harm NPR. We're actually trying to liberate them from federal tax dollars."
Of course, whether one likes or dislikes NPR's content isn't really the relevant question here. As I noted in the wake of the whole Juan Williams controversy late last year, the issues surrounding Federal funding of NPR, and other similar entities, is more fundamental than that:
As a matter of principle, there seems to be little justification for continuing government subsidies for media outlets in an era when consumer choices have broadened far beyond the three networks (plus, in some networks one or two local channels) that existed when the CPB was created in 1967. Between cable, satellite, the Internet, and broadcast television itself, the number of consumer choices, and outlets for different voices, is far broader than it was then and, quite honestly, if there's a type of programming that the market, or private grants, won't support, then there seems to be little argument for saying that the government needs to step in and subsidize something that people don't want to listen to.

There's also the Constitutional issue. Looking at Article I, Section 8, it's hard to find any grant of power that authorizes Congress to subsidize television and radio networks. While some will no doubt all such an insistence on Constitutional purity silly, it strikes me as an important point. If Congress can't do it, it can't do it.

This is, of course, a minor issue in the grand scheme of things. Federal funding for the CPB amounts to a few hundred million dollars out of a budget of trillions of dollars. For fiscal conservatives like me, that amounts to virtually nothing. However., when you're looking for something to cut, it makes as much sense to look for the small targets as it is the big ones.

So, yes, defund NPR and the CPB. Not because of what happened to Juan Williams, but because the government shouldn't be funding them in the first place.
NPR may be a good thing, it's just not something that should be receiving funds from the government.