Housing Trans Inmates
An already awful system on steroids.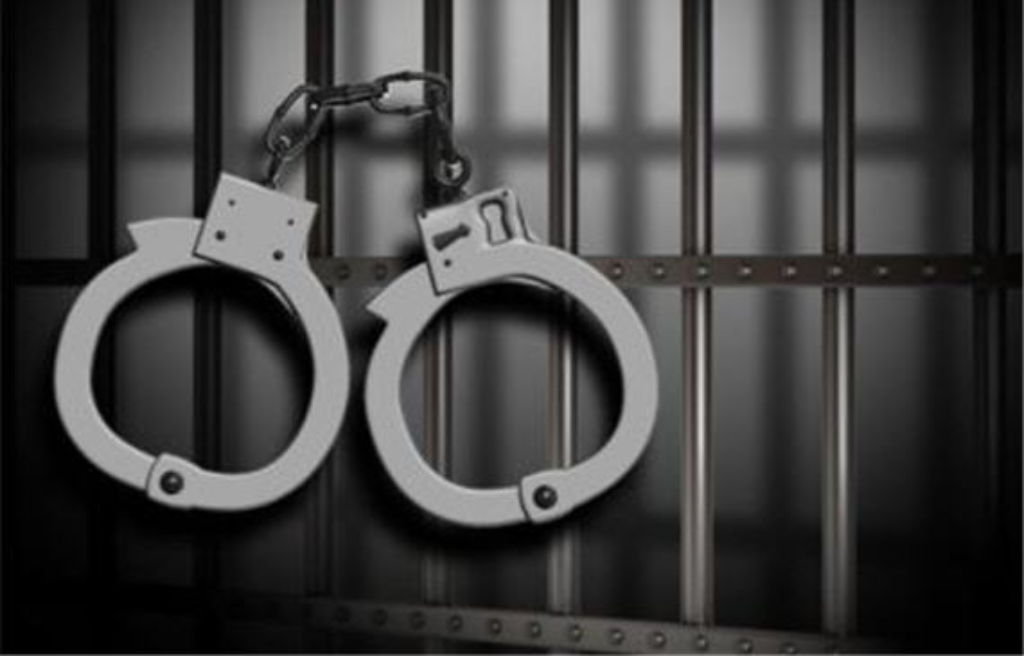 No sooner does our "Who Can Get Pregnant?" conversation wrap up than memeorandum sends me to a bizarre story out of New Jersey ("Transgender woman who impregnated 2 inmates removed from N.J.'s female prison"). And, frankly, the headline doesn't do the real story justice.
A transgender inmate who impregnated two women while incarcerated at Edna Mahan Correctional Facility for Women has been moved to a new facility, according to the Department of Corrections.

Demi Minor, 27, was transferred to Garden State Youth Correctional Facility, a prison for young adult offenders in Burlington County, last month, Dan Sperrazza, a Department of Corrections spokesman, said.

He said the DOC moved Minor to the vulnerable unit at the facility and that she is currently the only woman prisoner on the site. Sperrazza said he could not comment on the DOC's specific housing actions in Minor's case because of policies around privacy.

According to the corrections department, Minor is serving a 30-year sentence for manslaughter and is eligible for parole in 2037.

Neither she nor her attorney could be reached for comment Friday.
Having established that a trans man or nonbinary individual still possessed of a uterus can get pregnant, it stands to reason that a trans woman still possessed of a penis and testes can get someone pregnant. Indeed, the latter seems, for whatever reason, decidedly less controversial than the former given all the consternation over bathrooms and the like.
But why was Minor housed with inmates should could impregnate?
Why was Minor unsupervised for periods long enough for her to impregnate not one but two women?
Why is she being transferred now? Why not after the first impregnation?
Why is a 27-year-old being moved to a youth facility?
Neither she nor her attorney could be reached for comment Friday.

But a July 5 post on Minor's website claims corrections officers forcibly removed her from Edna Mahan and beat her during the transfer to Garden State Youth Correctional facility.

The DOC said it couldn't comment on the allegations but is investigating.
Given history, let's stipulate that the prison guards almost certainly beat this trans woman after forcibly removing her from prison. (Although I have another question: Why does a prisoner have a website?)
Alas, I found said website and here is Minor's exceedingly plausible account of what happened:
On June 24, 2022 I was shipped to Garden State Youth Correctional Facility (male facility), due to the fact that I had hung myself in the van, I was placed on Sui-cide watch, prior to going to this darkly lot cell, I attempt to ask Officers if I could be strip searched by a female officer which I felt comfortable doing …The Lieutenant refused and mocked me as I asked for this, he said if I did not follow his commands to allow two male officers to strip search me he was going to cut all my clothes off of me and place me in a dry cell. I cried and complied with his commands as the male officer said things to me that I perceived as wrong. I was placed in a dark cell within Detention housing, as inmates who are on watch are placed in the detention unit and not the infirmary!

Subsequently I was transferred to New Jersey State Prison, where guards continued to call me he and him….I was called he and him well over 30 times, this has not happened to me in years being referred to primarily as a man. When I arrived at Trenton state prison several guards strip searched me and placed me in the infirmary on constant watch. While on constant watch I was off camera where a guard told me "I don't give a fuck what you do ….there is no camera here.." "everyone here is man including you". Each time they opened my door I was handcuffed and yanked by officers using a handcuff belt. I was scared that I refused to speak, I kept shaking by the site of their billy clubs that they held in their hand.
That's simultaneously shocking and not the least bit surprising.
The news of Minor's transfer comes nearly three months after NJ Advance Media reported that Minor impregnated two women during "consensual sexual relationships."
Let's stipulate that the relationships were consensual. Or, at least, that Minor didn't force herself on the women she impregnated.
Are prisoners in New Jersey permitted to have sex with one another? Because, given the involuntary nature of the living arrangements, "consensual" is an iffy proposition. Further, there seem to be serious equity issues involved for heterosexuals given that prisons are gender-segregated.
The revelation drew criticism of state corrections officials, who have grappled with allegations that correctional officers sexually abused and exploited prison inmates for the past decade.
Again, while I have no knowledge of the specific allegations or their veracity—convicted criminals might certainly have reason to lie about a prison guard—the long history of incarceration in America is such that I would be shocked if inmates weren't routinely sexually abused and exploited.
It also cast a spotlight on New Jersey's transgender prisoner policy established following a settlement agreement with the American Civil Liberties Union (ACLU) of New Jersey in June 2021. The policy stipulated that the DOC house transgender prisoners according to their gender identity. The settlement agreement mandated that the policy remains in place for at least a year. The year ended last month.

Sperrazza said the DOC continues to operate under the policy agreed upon with the ACLU but added that "the department is currently reviewing the policy for housing transgender incarcerated persons with the intention of implementing minor modifications."

He said decisions related to an incarcerated person's housing, like Minor's, "are made within the parameters of the settlement agreement which requires consideration of gender identity and the health and safety of the individual."

Advocates hailed the settlement agreement as necessary reform that moved New Jersey to the forefront of trans rights along with states like California and Massachusetts that have implemented policies on how transgender prisoners should be housed and medically treated.

The majority of transgender inmates in the United States are housed in prisons according to their gender assigned at birth and are often subjected to violence and harassment, according to an NBC News investigation published in 2020.
I'm still grappling with these issues. Offhand, there don't seem to be any good solutions.
Putting transgender folks into prisons based on their gender assigned at birth strikes me as obviously cruel and potentially quite dangerous. Then again, putting a trans woman who has not begun physically transitioning into a women's prison likewise presents a danger. And, especially given that prisons are mostly state-run, it's almost certainly not practical to have separate accommodations for transitioning individuals—which itself may well be cruel even if it were feasible.
Minor, frankly, does not strike me as a model case. Judging only by her website and social media accounts, she entered the prison system at 16 identifying and presenting as a male. At some point, apparently during or just before the COVID pandemic, she decided that she was trans but had been unable to get hormone treatment until recently and does not want gender reassignment surgery. She admittedly has unspecified "mental health issues," which one can only imagine.
Apparently, she thought the hormones meant she couldn't get anyone pregnant. And she considers one of the impregnated women her "partner" and is very stressed by the prospect that the state will force the child into foster care—a fate she herself suffered in her youth.
The whole thing is a giant mess. Our criminal justice system is a national shame under the best of circumstances and is in no way equipped to handle those who are mentally ill. And the combination of that and gender dysphoria almost certainly exceeds the limits of the system.
Presumably, Minor killed somebody. She's under a 30-year sentence and not eligible for parole for another five years. And one can't imagine that impregnating two fellow inmates will go down as "good behavior."
Practically speaking, then, Minor can't simply be released. And we can't tailor-make a corrections system for every set of individual circumstances that might arise.