How Do You Define "Vital"?
The latest Wikileaks leak is a list of foreign infrastructure sites deemed vital to U. S. security.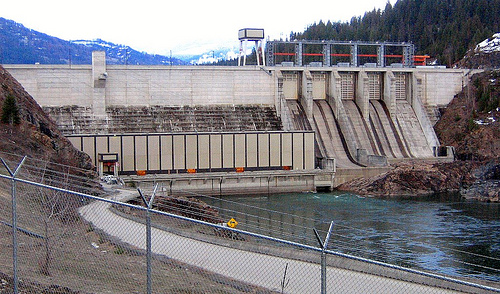 Over the weekend, Wikileaks leaked a communcation from the U. S. Secretary of State's office containing a list of infrastructure and key resources located abroad deemed vital to U. S. security (hat tip: BBC). The communication is interesting with respect to the window that it presents of U. S. vital security interests which is simultaneously very expansive and, in some respects, oddly narrow.
Only a half dozen sites in Africa made the list, mostly sources of vital raw materials, e.g. chromium, manganese. That should tell you something about the role of Africa in American strategic thinking.
A significant number of sites in Asia are listed including some in China. They include sources of raw materials, communications resources, and energy infrastructure.
In addition to resources of the sorts listed above, the sites in Europe deemed to be of vital security interest include a number of pharmaceutical production facilities.
Canada's Globe and Mail is all over this story and has reproduced the list of vital sites in Canada, which include a number of border crossings between Canada and the United States.
I note in passing that to my eye no sites in either Iraq or Afghanistan appear on the list, which was promulgated in February, 2009.
UPDATE
The more I reflect on the leaking of this document, the more troubling I find it. How does the leaking of this document "keep government accountable" (Wikileaks's stated objective)? While to my eye there aren't any enormous surprises in the list, leaking it certainly seems to constitute evidence that the Wikileaks people have animus towards the United States.
The picture above is of Seven Mile Dam, one of the sites on the list of vital infrastructure resource in Canada.