How Much Do You Have To Hate Yourself To Wish Your Mother Had Aborted You?
A columnist for The Guardian says she wishes her mother had aborted her.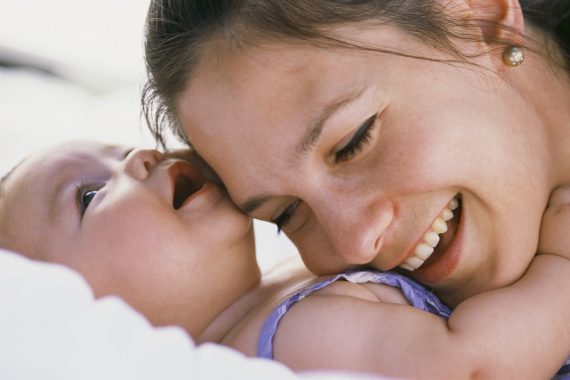 Over at The Guardian someone named Lynn Beisner has written a column in response to many of those "I survived an abortion" stories one often sees from people whose mothers had considered abortion and then changed their minds, except she takes an entirely different tack: 
An abortion would have absolutely been better for my mother. An abortion would have made it more likely that she would finish high school and get a college education. At college in the late 1960s, it seems likely she would have found feminism or psychology or something that would have helped her overcome her childhood trauma and pick better partners. She would have been better prepared when she had children. If nothing else, getting an abortion would have saved her from plunging into poverty. She likely would have stayed in the same socioeconomic strata as her parents and grandparents who were professors. I wish she had aborted me because I love her and want what is best for her.

Abortion would have been a better option for me. If you believe what reproductive scientists tell us, that I was nothing more than a conglomeration of cells, then there was nothing lost. I could have experienced no consciousness or pain. But even if you discount science and believe I had consciousness and could experience pain at six gestational weeks, I would chose the brief pain or fear of an abortion over the decades of suffering I endured.
Beisner goes on to describe the difficult circumstances of her life, which I sympathize with, but in response to which I will also point out that there are plenty of people who led similarly difficult lives, and worse, and came out of them without the same sense of what I can only describe as self-loathing and guilt that she appears to demonstrate in this essay. Has her life really been so bad that she wishes she had never been born? Or, is she just writing something like this to be provocative for political purposes? I'm not entirely sure, but either way I find the whole thing pretty disturbing.
I'll start out by saying that I support the right of women to have access to abortion, at least up to a point. I've always believed that there comes a point in pregnancy where, absent a real threat to the health and safely of the mother or child, that an elective abortion is simply not morally acceptable and should be legally impermissible. In Roe v. Wade, the Supreme Court defined that by the concept of "viability," meaning the ability of the fetus to survive outside the womb. Thanks to medical technology, the barrier of viability has been pushed back, but it still generally lies somewhere in the middle of the second trimester of pregnancy, except in the most extraordinary of circumstances.
Leaving aside the politics and morality of abortion, though, I find myself sitting here aghast that someone, someone with a column in The Guardian no less, would actually say that they wish their mother had aborted them. It's like the scene in It's A Wonderful Life where George Bailey wishes he'd never been born, only to learn how his life had impacted so many others. Is this woman so disconnected from reality that she cannot see that, or that she cannot see the inherent value of her own life? Or, am I missing something?