How Much Does Russia Spend On Highways?
Does Russia really spend more on roads than we do?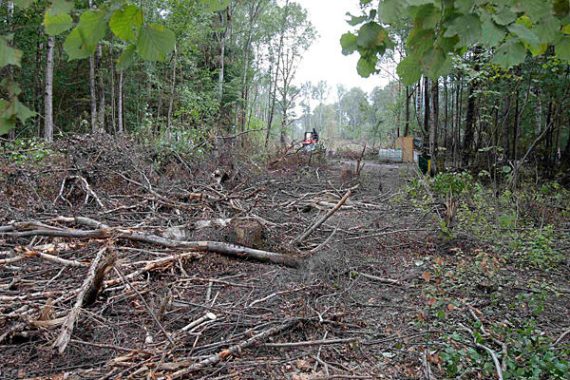 Despite my resolution not to fact-check the State of the Union address, I couldn't resist this one. In his State of the Union message last night President Obama said:
Countries in Europe and Russia invest more in their roads and railways than we do.
Presumably, the president does not mean that if you sum up all of the spending that all European countries including Russia do on their roads and railways it's more than ours. The aggregate population of Europe and Russia is greater than ours, their aggregate GDP is greater than ours, and their aggregate land area is greater than ours. Even if they do spend more on highways and railways than we do (of which I'm not certain) doesn't it stand to reason? Why should that matter to us? I note also that Illinois's GDP is less than Russia's. Am I worried? No. It's comparing apples to oranges.
Does Russia spend more than the U. S. on highways? I couldn't identify any measure by which that's the case. In 2008 the U. S. federal government spent about $60 billion on highways. The states add to that figure considerably from their own budgets.
In 2008, the most recent year for which I could obtain information, the Russian Federation spent about $400 billion rubles on highways. That sounds like a lot of money but a ruble is worth a little more than three cents. Factoring in the conversion that means that the RF spends about $17 billion per year on roads—significantly less we do. The RF's population is a little more than a third ours so we spend about half again per capita on roads than they do (from the federal government alone). Our GDP is between six and seven times theirs so, yes, they spend more on roads as a proportion of GDP.
Unfortunately, they get a lot less for their money than we do. The cost per mile in Russia is about six times what it is here. That means we're building significantly more miles of road as a proportion of GDP than they are.
Russia needs to spend a lot more on roads than we do:
Despite Russia's size, its railway network is half the length of that in the US and freight trains crawl along at an average 25mph. The paved road network is less than one-10th the size of the US's, and barely 5 per cent of its roads are considered "good quality" – which in Russia means having at least two lanes and a decent surface.

Improving this will mean radically changing the structure of the Russian economy away from consumption, to which it is currently geared, towards investment.

Investment, as measured against GDP, is 30 per cent for a typical emerging market, but in the middle of the past decade this fell to 15 per cent. It has only slowly been creeping back up, achieving the average overall world level of 23 per cent in 2007.

Russia invests far less in infrastructure than China or other Asian high-growth countries. Infrastructure investment is roughly 4-5 per cent of Russia's GDP, while in China it is 8 per cent, according to Troika Dialog.
There's a joke going around in Russia that the cost of adding a kilometer to the Moscow highway ring is about the same as building a kilometer of the Large Hadron Collider. They're not far off.
Russia's total infrastructure spending in 2010 was less than half our highway spending.
I emphatically don't blame President Obama for this blooper: I blame his advisors. Either they don't know any better or they're afraid to correct him. In either case he's not being well-served by them, something I've been complaining about since he took office.
For my other remarks on the 2011 State of the Union address see here.
The picture above is of a highway construction project in Russia in the Khimki Forest on the outskirts of Moscow.