How Much Should We Trust Those Jobs Reports?
Buzzfeed's Willie Herrmann points out that the Bureau of Labor Statistics has been doing a lot of revising of its employment reports lately:
A full 50% of the time, the initial perception of the jobs numbers would have been incorrect: Reported jobs growth exceeded economists' expectations, but then the revised numbers actually fell short of them, or vice versa. In other words, if you want to know what today's jobs report means for the economy, reading the headlines is no more useful than flipping a coin.
Just take a look at the chart: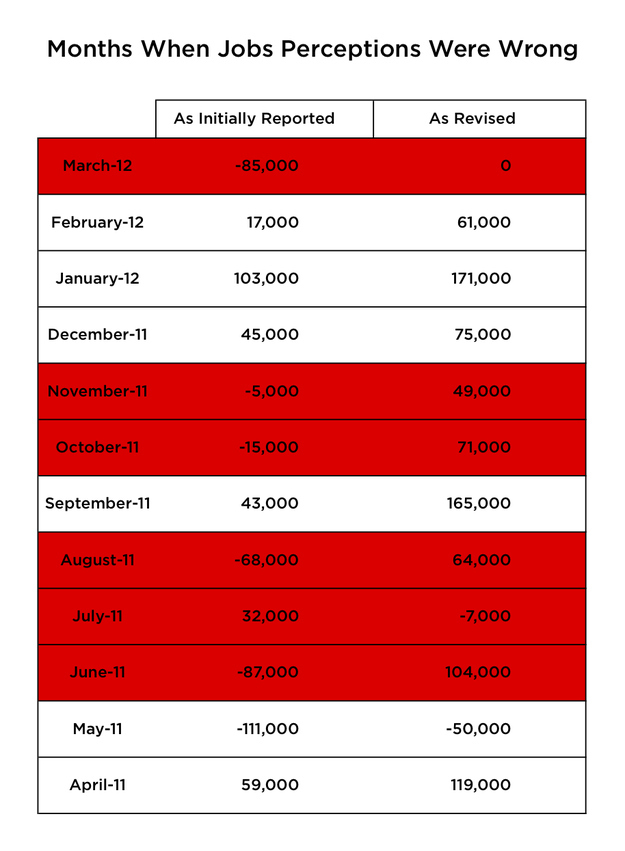 Months in red are the months in which the initially reported number either fell short of or exceeded economists' expectations but then the revised either exceeded or fell short of those expectations.  Leaving the expectations issue aside, though, it seems pretty clear that we probably should be more skeptical about those initial Jobs Reports.