How Stupid Can Cops Be?
Some cops apparently still haven't figured out that it's legal to take pictures in public places -- even of cops.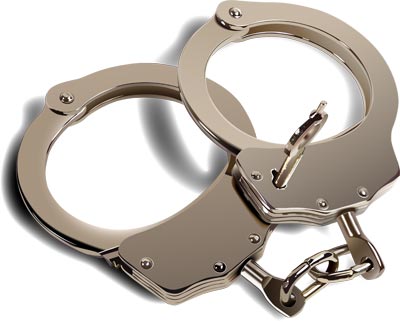 Pretty damned stupid apparently.
We had planned to ride the Metrorail through three stations to see if anybody would try to stop us from taking pictures of the trains.

We didn't even make it inside the first station.

By the time it was over, three hours after a security guard told us it was against the law to take pictures in the parking lot of the Douglas Road Metro Station in Miami, a 50 State Security Captain had banned us for life from ever setting foot on the Metrorail again.

All because we took photos in the parking lot.
Yeah, its a private security firm so far, but here is the fun part,
Ledford was photographing one of those Coral Gables trolleys when the guard told him it was against the law due to terrorism reasons.

Ledford attempted to show him the email from Muntan, but the security guard was agitated that I would not stop filming him, so he walked away and called the cops. And then he punched out for the day. Seriously.

So then Ledford showed the email to a female security guard who still insisted that we needed prior permission. When we told her that the email proves she was wrong, she barred us from entering the station until a 50 State Security supervisor arrived. And this after we had already purchased our tickets.

Then a Miami police officer arrived and he said there was nothing he could do about it, so Ledford asked him to call a sergeant, who arrived but said there was nothing he could do about it because the Metrorail station falls under county jurisdiction, not city.

So Miami-Dade cops were dispatched to the scene, who in turn called a "Homeland Security" cop to the scene, but it turned out, he was really a Miami-Dade cop who only worked in the Homeland Security Bureau, whatever that means.

Every single one of those cops ceded their authority to the security guards, informing us that if the guards didn't want us taking photos or riding the Metrorail, then there was nothing they could do to supercede that authority.

At one point, after waiting for the 50 State Security supervisor for an hour, Ledford was about to walk right in and allow the security guard to detain him as she threatened she would, but then the supervisor finally showed.

Captain Elliot Gelber of 50 State had no idea who Muntan was and he didn't seem to understand the county code that stated we were allowed to take photos.
Stupidity this bad should hurt a lot.
So moral of the story, next time you are in a parking lot be careful taking pictures because then you are clearly pro-terrorist…or something.
More here.
And for those of you who aren't familiar with how these things work, if you are taking a picture of something that is easily visible from public space then it is almost surely not illegal. This includes people. If you are out in public then you have no expectation of privacy because you are not on private property or a situation where privacy can reasonably be expected (e.g. a public restroom). Not that hard, but apparently lots of people think that they have special rights in this regard.