Howard Dean: Sarah Palin Could Beat Obama
When John McCain declared that Sarah Palin could beat President Obama, it was easy to dismiss. But when the architect of the Democratic strategy in 2008, says the same thing, you have to listen.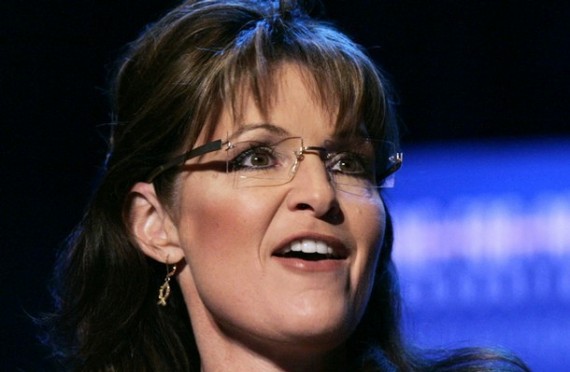 When John McCain declared that Sarah Palin could beat President Obama, it was easy to dismiss. What else could he say? But when Howard Dean, the architect of the Democratic strategy in 2008, says the same thing,  you have to listen.
The Hill ("Howard Dean warns Democrats Sarah Palin could beat Obama in 2012"):
Howard Dean, the former Democratic National Committee chairman who helped Democrats capture the White House in 2008, warns that Sarah Palin could defeat President Obama in 2012.

Dean says his fellow Democrats should beware of inside-the-Beltway conventional wisdom that Obama would crush Palin in a general-election contest next year.

"I think she could win," Dean told The Hill in an interview Friday. "She wouldn't be my first choice if I were a Republican but I think she could win."
Dean warns the sluggish economy could have more of a political impact than many Washington strategists and pundits assume.

"Any time you have a contest — particularly when unemployment is as high as it is — nobody gets a walkover," Dean said. "Whoever the Republicans nominate, including people like Sarah Palin, whom the inside-the-Beltway crowd dismisses — my view is if you get the nomination of a major party, you can win the presidency, I don't care what people write about you inside the Beltway," Dean said.
Now, I don't agree. First, the correlation between unemployment and presidential election outcomes is shaky. Second, if the national polls are to be believed, the public seems to have long concluded Palin is unqualified to be president. So, I take it that Dean is simply making a generic point: Any major party nominee has a chance to oust a sitting president if conditions are bad enough.
Dean said he doesn't think Palin will win the GOP nomination or would have the advantage over Obama in 2012. But he warned it is dangerous for Democrats to dismiss her.

Palin said Friday that she was "still weeks away" from making a decision about a presidential campaign.

"Anybody who gets the nomination could win the presidency," he said. "Do I think she's going to get the nomination? No. But that process is so difficult and really tests candidates in ways that no other process can."

Dean knows the rigors of presidential primaries first hand. In 2004, his unconventional campaign briefly put him in contention for the Democratic nod before the eventual winner, Sen. John Kerry (Mass.), pulled away.

"Anybody who survives the process can win the presidency," he added.
And he's probably right on this score. We've had our share of blowouts  over the past 30 years — Reagan over Mondale in 1984, Bush over Dukakis in 1988, Clinton over Dole in 1996, and Obama over McCain in 2008. In 1984 and 1996, the incumbents were popular and in 2008 people were simply fed up with the incumbent party. But all of the losing candidates were plausible presidents. The lone exception was Dukakis in 1988, who survived the Democratic primaries in good shape and managed to implode during the general election run, becoming something of a national joke.
This already happened to Palin in 2008. Like Dan Quayle before her, she was a rising star thrust into the national spotlight too soon. She's perhaps not as accomplished as Quayle was but compensates by substantially more charisma. Regardless, she's got nearly universal name recognition, almost everyone has a strong opinion about her, and two-thirds of the country thinks she's unqualified. Yes, the other third are part of the Republican nominating electorate, so she's got a shot at beating a lackluster field that generates little enthusiasm. But what's the path winning back a substantial number of people who've already written her off as a lightweight?