Huckabee-Sanders calls Trump 2016 Win "an overwhelming majority"; That is not True
Is it too much to ask for truth about basic facts from the White House Press Secretary?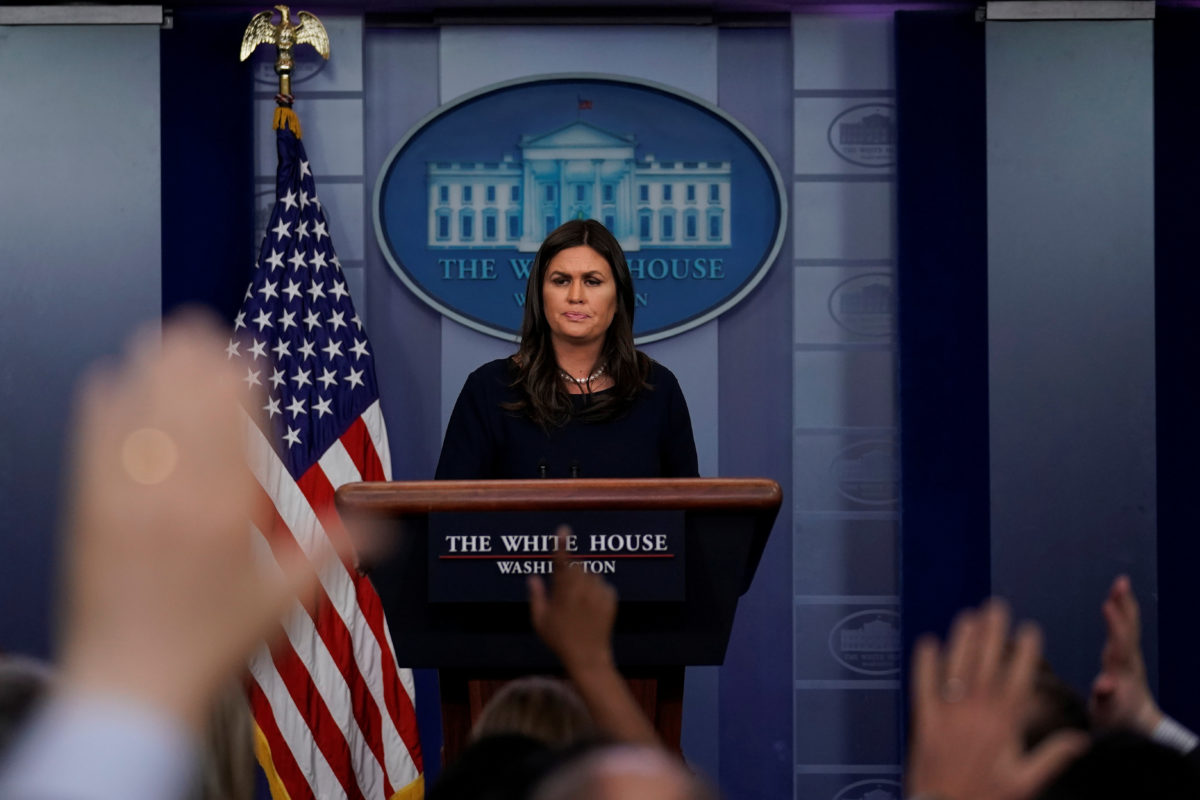 White House Press Secretary Sarah Huckabee-Sanders said the following at a press briefing yesterday:  "He got elected by an overwhelming majority of 63 million Americans who came out and supported him and wanted to see his policies enacted. "
The problem, of course, is that while Trump did win just under 63 million votes, that number was not a majority of the votes cast in the election (let alone an "overwhelming" one).  Indeed, it was not even the most vote won by a candidate in that election.
Of course, his opponent won the plurality of the vote.  She won just under 3 million more votes.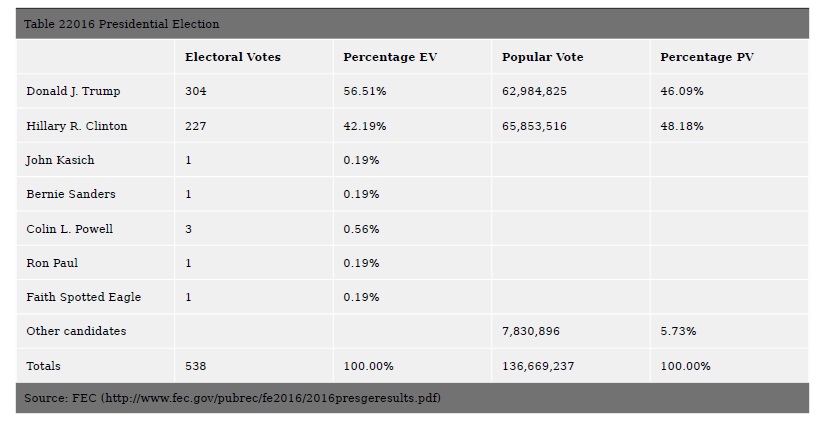 Source:  The Oxford Handbook of Electoral Studies
This is a well known fact.  It is not debatable.  Trump himself usually focuses on his Electoral College victory (wherein he claims the unofficial total of 306).  His general insecurity about his victory is obvious every time it comes up.
For the official spokesperson of the president to use exaggerated language to promote a factually incorrect narrative to make that president look good is the stuff of tin-pot dictators.  It should not be acceptable.
Yes, it is one small fact.  But is a fact, and it is not an unimportant one.
This isn't a mistake, or spin.  It is a lie.  It is a lie just like the recent promises by the president of new tax cut before the elections. It is a lie like the lie that there are Middle Easterners in the caravan.  These are lies to manipulate the population.
If we observed this kind of behavior, constantly repeated by a foreign government, we would see it as alarming.  We would see it as an erosion of democracy.
But, of course, many will say: "all politicians lie."  First, I don't think that is true.  Not like this. Politicians interpret, spin, dissemble, omit, interpret, and so on, but straight-up bold statements about demonstrabl falsities are not that common (they happen, but they are not normal, everyday actions).
All of the brings to mind a quote from Hannah Arendt's On Totalitarianism that I have seen several times of late (most recently in the comment section here at OTB):
In an ever-changing, incomprehensible world the masses had reached the point where they would, at the same time, believe everything and nothing, think that everything was possible and that nothing was true. … Mass propaganda discovered that its audience was ready at all times to believe the worst, no matter how absurd, and did not particularly object to being deceived because it held every statement to be a lie anyhow. The totalitarian mass leaders based their propaganda on the correct psychological assumption that, under such conditions, one could make people believe the most fantastic statements one day, and trust that if the next day they were given irrefutable proof of their falsehood, they would take refuge in cynicism; instead of deserting the leaders who had lied to them, they would protest that they had known all along that the statement was a lie and would admire the leaders for their superior tactical cleverness.
I expect spin from a White House Press Secretary.  I expect a selective focus on interpretations that favor the political goals of the administration.  I do not expect bold declarations of falsehoods.  I do not expect pure propaganda.  And yet, here we are.
Read that paragraph and it is a frighteningly accurate description of how Trump and his allies talk about the caravan of migrants, to pick one current example.