Hungary Goes Full Authoritarian
Orban has used Covid-19 to kill whatever vestiges of democracy remained.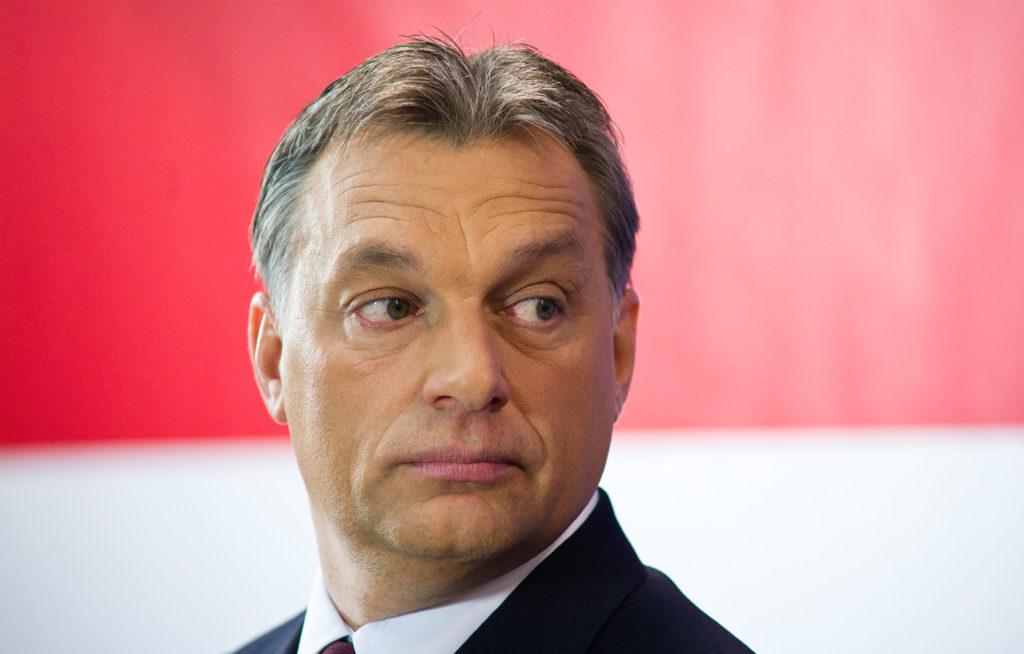 WaPo has an evocation, dramatic, and yet sadly headline in reporting the moves by Hungarian PM Viktor Orban: Coronavirus kills its first democracy
You could say that Hungary was already "immunocompromised." A decade under the nation's illiberal nationalist prime minister, Viktor Orban, has corroded the state's checks and balances, cowed the judiciary, enfeebled civil society and the free press, and reconfigured electoral politics to the advantage of Orban's ruling Fidesz party. So, when the coronavirus pandemic hit, Budapest's ailing democracy proved all too vulnerable.

On Monday, Hungary's parliament passed a controversial bill that gave Orban sweeping emergency powers for an indefinite period of time. Parliament is closed, future elections were called off, existing laws can be suspended and the prime minister is now entitled to rule by decree. Opposition lawmakers had tried to set a time limit on the legislation but failed. Orban's commanding two-thirds parliamentary majority made his new powers a fait accompli.
This makes Hungary the first fully authoritarian member of the EU (an institution predicated on its members being liberal democracies).
Orban has fully taken advantage of the Covid-19 pandemic situation to consolidate power:
The emergency law also stipulates five-year prison sentences for Hungarians found to be spreading "false" information, as well as prison terms for those defying mandated quarantines.
Such powers are terrifying insofar as Orban, via his decree powers essentially can decide whose information is false and who is defying quarantines.
"This bill, once signed into law, will almost certainly put even greater pressure on what's left of Hungary's independent media," noted Emily Tamkin of the New Statesman. "One man's misinformation is another man's report on increasing illiberalism."
Orban had already guided Hungary to what he has called "illiberal democracy" and championed authoritarian nationalism, including a hardline on immigration and lots of rhetoric about preserving Hungarian culture. This is an extremely troubling development in what was a fully democratic country less than a decade ago.
Freedom House demoted Hungary from "Free" to "Partly Free" in its 2019 report (after several years of erosion in the FH metrics):
Hungary's status declined from Free to Partly Free due to sustained attacks on the country's democratic institutions by Prime Minister Viktor Orbán's Fidesz party, which has used its parliamentary supermajority to impose restrictions on or assert control over the opposition, the media, religious groups, academia, NGOs, the courts, asylum seekers, and the private sector since 2010.
For a comparison over time: