I Have Seen the Future of Work and it Sucks
A world in which we're all contractors is a dystopian utopia.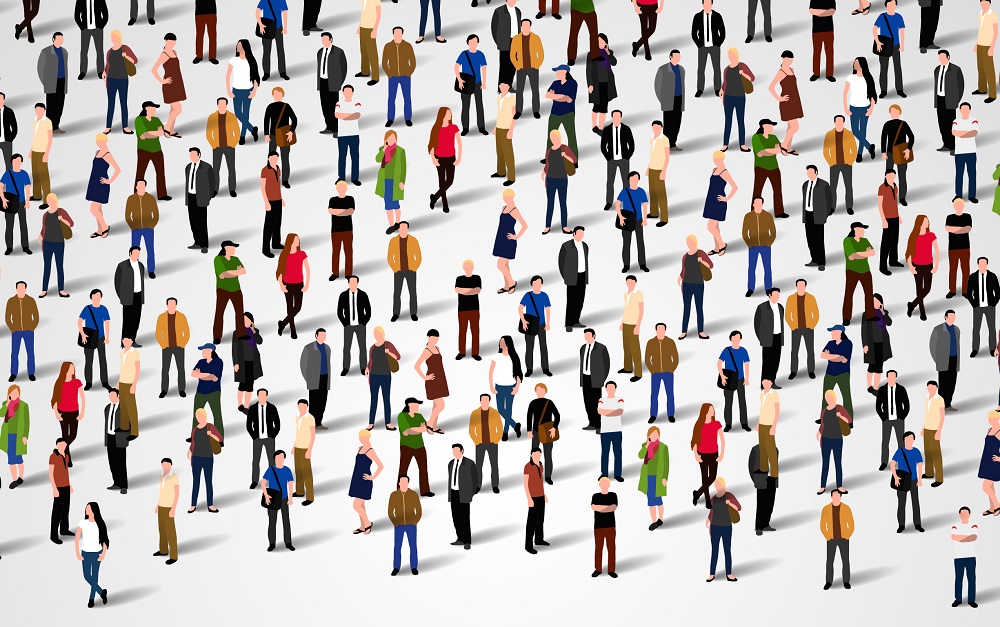 Many are arguing that the pre-COVID economy will never return. Even some of the optimistic forecasts are rather depressing.
Joe Mullings, a veteran executive recruiter, sells such a vision in an op-ed for CNBC titled "More companies will offer remote work at price of staff position. Take the deal." After several paragraphs establishing that companies have decided that their labor force can indeed be productive at home, he outlines a very dystopian utopia.
This alignment between employee desire and employer needs is a once-in-a-lifetime opportunity to change the moribund employment landscape. The next step: transitioning these workers into independent contractors.
Uh huh.
Now that the pandemic has shown that many companies can function pretty much as usual with remote employment, businesses will strike a deal with their full-time employees: Allow them the lifestyle of working from home in return for becoming a contract worker. Given that up to 25% of labor costs are besides earned wages — paid personal time off, health-care benefits, retirement plans and other additional costs — the potential savings are enormous.
So, I get why employers would like to save a quarter of their labor costs. But why would workers want to lose vacation, health, and retirement benefits?
Employees will thrive as independent contractors. Think, for example, entertainment and sports. In the not too distant past, virtually all film actors were salaried employees of the major Hollywood studios. That changed dramatically with a 1949 U.S. Supreme Court ruling that ended the vertically integrated studio system of producing, distributing and exhibiting movies. A decade later the biggest and brightest stars were independent contractors, represented by talent agents. Similarly, most professional athletes in the U.S. before the 1990s didn't have agents.
If you're Tom Hanks or Aaron Rodgers, this is a fantastic system, indeed. But the vast majority of actors and athletes are disposable commodities, unable to eke out a living.
Sought-after employees across many industries will have agents representing their careers. Newer players will be able to ride on the established stars' coattails, a process that will set industry-standard contract work fees and perks.
So, in addition to giving up paid vacation having to pay every cent of our health insurance and retirement costs, we're going to give a percentage of our incomes to an agent? And, unless something changes in terms of salary transparency, the only way to know what others will make is if you have the same agent and they violate their clients' privacy.
Contract workers with similar backgrounds will form trade organizations. This may be in the form of professional unions, if you will, to represent themselves collectively, much as film and TV actors have with the Screen Actors Guild, and professional athletes have with various players' unions. (Facebook employees' very public disagreement with Mark Zuckerberg over President Donald Trump's questionable messaging may be a sign of bigger things to come in terms of employee self-empowerment.)
Workers have largely been unable to unionize under our present system for decades. How would a shift to contract-only arrangements change that?
Yes, there have been a handful of prominent examples of late wherein employees revolt against management, forcing major concessions. But it's not obvious why that's more likely when there are no permanent employees.
Home will become a mini metropolis for each worker. Virtually any service will be efficiently delivered to an individual's home, including health care. In fact, health care will help drive the new interim economy as big tech streamlines the delivery of state-of-the-art medicine through telehealth and big data innovations.
Unless one has a very large, nice home, this hardly sounds like paradise. Even most of us who are reasonably well off have realized during the months of being shut in more than normal how important it is for our sanity to get out of the house on a regular basis.
I'm more introverted than most and do the sort of work that can be done from home, often with more efficiency. But it's really only desirable when it's not the norm and I have the house to myself. With the wife and kids at home at the same time, I'm never fully in work mode—and never fully leave work mode to switch into home mode. That's not healthy long term.
Professional branding will make resumes obsolete. The No. 1 activity that every worker in the interim economy should get comfortable with is professional branding and reputation building in their respective areas of expertise. The days of sending out resumes, answering job postings and hoping to tap into analog networks of exclusively "people you know" will no longer create the best opportunities for employment. Actively networking, proper positioning of work experience and personal web pages for careers will all be critical assets for career building.
This, inadvertently at first, has been my story for going on two decades now. While I founded this site back in January 2003 as a hobby, it did indeed help establish a "brand" that carried over into other social media platforms and publishing across a variety of platforms I likely would never have done otherwise. And that, in turn, was very much instrumental in my career advancement.
Still, I don't see how that could possibly become the norm for people outside the ideas industry. Are skilled tradesmen really going to get hired based on their Twitter and Instagram presence? If anything, I'd think Twitter and the like are more likely to backfire on most people, with jokes that land or age poorly being a cause for dismissal or rejection.
Workers ages 50 plus, who will represent 35% of the labor market in 2022 (a combination of late baby boomers and early Gen Xers), will be targeted first for dis-employment because they tend to have the highest salaries. On the other hand, they have the most experience and institutional knowledge, which will become critically important in a world of on-demand workers.

Millennials will have to compete both with younger and older workers for income but will have the advantages of enough experience and a generational tech savviness to make themselves unique assets. Gen Zers will be handicapped by their lack of experience but will succeed by their willingness to occupy initially the lower end of the pay scale and through their sheer toughness born out of experiencing the Great Recession as children and now the pandemic as young adults.
To some degree, that's how the economy has always worked. Experienced but expensive older workers have always had to compete against less experienced, cheaper, younger ones. Most visibly, that's the story of professional sports. But it's true across many economic sectors.
Still, it's not obvious why workers would be thrilled for more of it. Especially if us 50-year-olds are going to be competing against 20-year-olds on the basis of our ability to do sick burns via TikTok meme.
We're about to embark on a new employment revolution. Both companies and individuals who embrace the new interim economy will thrive. As humans, we tend to process changes through our existing reality or self-imposed limitation. This is one of those times when we really need to look at things as they are, not as we see them.
Mullings may well be describing something close to the emerging reality. And, as with all economic upheavals, there will likely be some benefits. But it mostly sounds rather depressing.