Idaho's Raul Labrador Launches Seemingly Quixotic Bid For House Majority Leader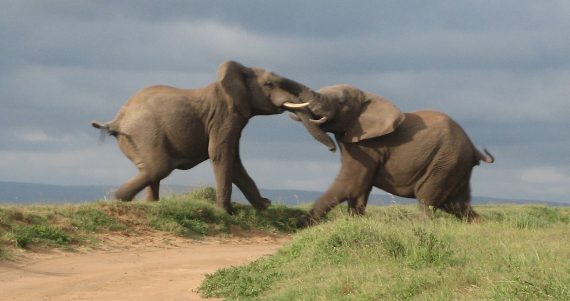 With Jeb Hensarling and Pete Sessions both bowing out of a race against House Majority Whip Kevin McCarthy to succeed Eric Cantor as House Majority leader, the outcome of the race seems to be quite predictable. Nonetheless, McCarthy will face opposition next Thursday in the form of second term Idaho Congressman Raul Labrador:
Idaho Rep. Raul Labrador will run for House majority leader next week, giving the hard right corner of the conference their candidate.

Labrador, who was elected in 2010, is a late entrant into a race that's four days old – and the election is less than a week away. Rep. Kevin McCarthy (R-Calif.) has locked up a huge well of support that will be hard to break. A source close to the McCarthy campaign said not one of their commitments was contingent on Labrador not getting into the race.

More important than the outcome itself, Labrador's candidacy will be a test of how conservatives perform in a leadership race. A loss would show the difficulty in knocking off a well organized candidate with a sophisticated organization.

Rep. Marlin Stutzman (R-Ind.) is another conservative vying for a leadership slot. He's running for whip against Reps. Steve Scalise of Louisiana and Peter Roskam of Illinois.

A small group of conservatives – not more than a dozen or two – have been pining for one of their own in leadership. They aren't enough to change the outcome of a race. Scalise is the chairman of the conservative Republican Study Committee but is now considered by some as insufficiently conservative. Rep. Pete Sessions (R-Texas) dropped out of the majority leader race Thursday evening.
Labrador does have ties to the GOP's Tea Party wing, and there have been some relatively positive responses to his entry into the race today. However, there's a good possibility that his positions on immigration could cause trouble with many House conservatives:
Labrador, a native of Puerto Rico, has close ties to the issue of immigration. Before his election to Congress in 2010, he worked as an immigration attorney and secretly negotiated with a bipartisan group for months in 2013 to try to hammer out an immigration reform bill.

The comprehensive measure was known to include a 15-year pathway to citizenship for undocumented immigrants. But Labrador suddenly quit the group in June 2013 over a dispute on how to handle health care for undocumented immigrants.

The bipartisan House gang imploded later that year.

Since then, Labrador frequently spoke out against attempts to do immigration reform this year, going as far as to say Speaker John Boehner (R-Ohio) should lose his speakership gavel if he pursues an overhaul this year. Instead, Labrador has advocated for doing immigration reform next year, particularly if Republicans win control of the Senate.
Perhaps the biggest anti-immigration voice in the House GOP, Iowa's Steve King, made his feelings about Labrador known before he entered the race:
#Labrador is pro amnesty. If not this year, he has strongly advocated for amnesty next year. No fair trying to redefine amnesty.

— Steve King (@SteveKingIA) June 13, 2014
In other tweets, King has made it known that he considers opposition to immigration reform to be a litmus test for candidates for Majority Leader:
Wanted: Applicants for Majority Leader in US House who have a record opposing amnesty. Come see me.

— Steve King (@SteveKingIA) June 11, 2014
Wanted: Applicants for Majority Leader, US House who have record opposing amnesty. Come see me. 2nd Request. No qualified applicants, yet.

— Steve King (@SteveKingIA) June 13, 2014
Whether this means that King himself might try to make a  bid or not is unclear, but it would certainly seem to complicate any effort Labrador would make to get support from the House GOP Caucus's conservative wing. In all honesty, though, Labrador would be facing an uphill battle even without the immigration issue complicating the situation. As I noted yesterday, McCarthy seems to have the election locked up and, with the party already facing a contentious battle for the Majority Whip position, it's probable that House Republicans would rather avoid a contentious battle to replace Cantor.
Nothing's official until the votes are counted, of course, but at this point I wouldn't expect Labrador to pose a serious challenge.