If Academics Wrote the News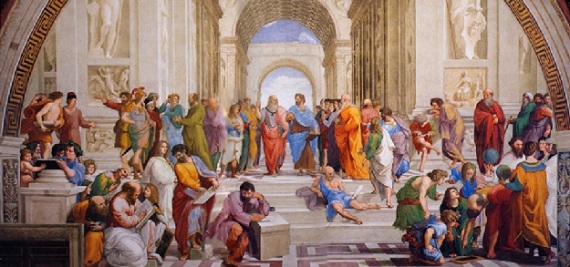 Via the Monkey Cage by way of Chris Lawrence's Friendfeed, comes a Slate piece that asks the question "What if political scientists covered the news?" (which, itself, was inspired by a CJR article—how's that for a chain of connection?).
The Slate piece, penned by Christopher Beam, attempts to write a news story as if it was written from a polisci perspective.  The basic observations in the piece are fairly accurate, although the tone is hardly academic (which, for readability purposes, it probably a good thing!).
Some paragraphs that struck me:
Obama now faces some of the most difficult challenges of his young presidency: the ongoing oil spill, the Gaza flotilla disaster, and revelations about possibly inappropriate conversations between the White House and candidates for federal office. But while these narratives may affect fleeting public perceptions, Americans will ultimately judge Obama on the crude economic fundamentals of jobs numbers and GDP.
Indeed.  While many of these events are significant in and of themselves, the overall economy is far more likely to determine Obama's electoral fate—but that is pretty boring to note over and over again.
Really, the piece is far more a critique of mass media than it is an exhortation of political science.
To wit:
Chief among the criticisms of Obama was his response to the spill. Pundits argued that he needed to show more emotion. Their analysis, however, should be viewed in light of the economic pressures on the journalism industry combined with a 24-hour news environment and a lack of new information about the spill itself.

[…]

At the same time, Obama's job approval rating fell to 48 percent. This isn't really news, though. Studies have shown that the biggest factor in a president's rating is economic performance. Connecting the minute blip in the polls with Obama's reluctance to emote or alleged failure to send enough boom to the Gulf is, frankly, absurd.
Indeed and indeed.
Or:
Prospects for an energy bill, meanwhile, are looking grim, since Obama has spent all his political capital. He used to have a lot. Now it's gone. Why winning legislative battles builds momentum but saps political capital, I have no idea. Just go with it.

Possible "game changers" for Obama include plugging the oil leak, peace between the Palestinians and Israelis, and World War III, although these events would be almost entirely outside Obama's control.