Illinois Supreme Court Takes Rahm Emanuel Appeal On Expedited Basis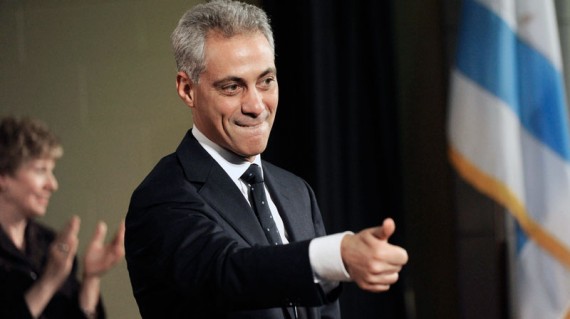 After an earlier ruling that stayed the Appellate Court's order that Rahm Emanuel's name be kept of the ballot for Chicago Mayor, the Illinois Supreme Court has just ruled that it will take up the appeal on an expedited basis, with the apparent intent of ruling in short order:
The Illinois Supreme Court has agreed to hear the appeal of a court decision that knocked Rahm Emanuel out of the mayoral race.

Earlier, the Supreme Court ordered the Chicago Board of Election Commissioners to put Emanuel's name back on the mayoral ballot while it considered Emanuel's appeal of Monday's Illinois Appellate Court ruling that tossed him out of the race to replace Mayor Daley.

The Supreme Court said it will not accept any new legal briefs or even hear oral arguments on the case. Instead, the court will rely on the briefs already filed at the appellate court level.
It's conceivable that the Court could rule on this before early voting begins next Monday, which may be what they're aiming for.
In any case, it's an all-or-nothing roll of the dice for both sides.