Immigration Enforcement up under Obama
The Obama administration is refusing to enforce border security, right?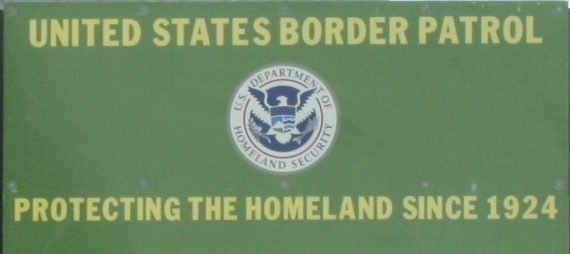 One of the ironies concerning the immigration policy debate at the moment is that despite the rhetoric alleging the Obama administration's abdication of responsibility regarding the border, the fact of the matter is that enforcement is up.  Indeed, the politics of the situation have been pushing the federal government towards increased enforcement in the hopes that it would allow a real debate about immigration reform.  Indeed, it is not incorrect to state that the Obama administration has been a bit more to the right on this topic than was the Bush administration.
Via WaPo:  Deportation of illegal immigrants increases under Obama administration
The Immigration and Customs Enforcement agency expects to deport about 400,000 people this fiscal year, nearly 10 percent above the Bush administration's 2008 total and 25 percent more than were deported in 2007. The pace of company audits has roughly quadrupled since President George W. Bush's final year in office.
Such facts are not enough, however, to deter Tom Tancredo (The case for impeachment) from making claims like the following:
Mr. Obama's most egregious and brazen betrayal of our Constitution was his statement to Sen. Jon Kyl, Arizona Republican, that the administration will not enforce security on our southern border because that would remove Republicans' desire to negotiate a "comprehensive" immigration bill.
In regards to the Kyl claim, see Doug Mataconis' post on this subject from last month:  Jon Kyl Walks Back Claim That Obama Is Holding Border Security "Hostage"
People like Tancredo have been arguing that we need enforcement first before any talk of reform can even start.  So, the administration is trying, and the response (at least from Tancredo) is the charge that the administration is not enforcing border security at all.
It sure would be nice if we could deal in facts and not fantasy on this complex and important topic.
h/t:  Michele Waslin and Greg Weeks