Immigration Trends
In looking for some data for a previous post, I came across the following from the Pew Hispanic Center: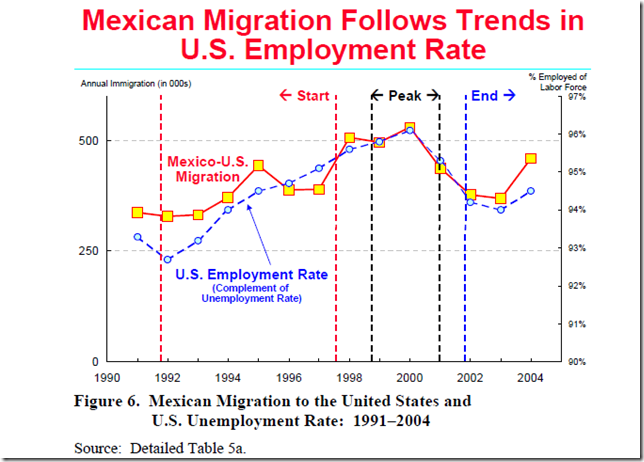 The graph is interesting for a variety of reasons, but let's stick to the most obvious for this brief post:  it shows that the great magnet to the US is, not surprisingly, jobs.  When there is greater demand for labor in the US economy, more labor flows in.  This is basic, basic economics. 
As such, perhaps we ought to consider this fact in, you know, making policy?