Impeachment?
Some say yes, others no.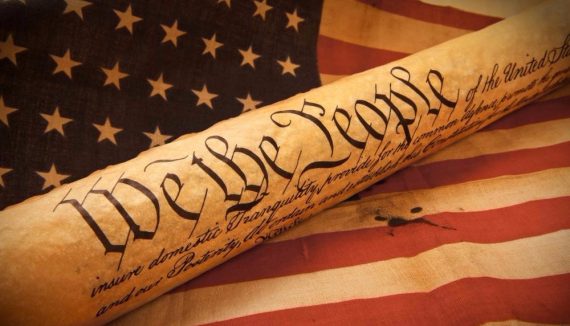 A lot of people (at least on Twitter and other politically-laden platforms) are arguing over whether or not the Mueller Report, in all its redacted glory, contains sufficient grounds for impeachment. While many of Trump's critics may think that the answer is "yes," there is a debate over whether pursuit of impeachment is a good idea or not.
One can get a taste of the brewing debate from a piece by Ezra Klien at Vox:
At the Atlantic, Yoni Appelbaum called special counsel Robert Mueller's report "an impeachment referral." So did Mehdi Hasan at the Intercept. Jon Favreau, host of Pod Save America, tweeted, "I don't know how you can read this report and not conclude that an impeachment inquiry is warranted." Rep. Alexandria Ocasio-Cortez (D-NY) announced that she was signing onto Rep. Rashida Tlaib's (D-MI) impeachment resolution.

The Democrats' congressional leadership had a very different take. "Based on what we have seen to date, going forward on impeachment is not worthwhile at this point," said House Majority Leader Steny Hoyer. "Very frankly, there is an election in 18 months and the American people will make a judgement."

This did not prove a popular position. The New York Times's Jamelle Bouie called Hoyer's comments "an abdication of constitutional responsibility." Lawfare's Susan Hennessey said it would be "cowardly and wrong" for Democrats to avoid impeachment hearings just because "the political optics would be inconvenient or even damaging."

Source: Klein, The problem with impeachment
Klein's piece explores the general question in a way that is worth a read, and he concludes:
As I understand the House Democrats' plan, it's to use the Mueller report to launch investigations, send out subpoenas, and hold public hearings. All of that could lead to revelations that tilt the public toward impeachment, it could prove that the public doesn't consider these revelations important enough to merit impeachment, or it could simply inform the public to help them make a decision in the 2020 election.

Either way, it keeps the focus on Trump's crimes and his lies, rather than overwhelming that conversation with a debate over removing Trump from office at a time when there's no prospect of marshaling the votes to actually remove him from office. It seems like a reasonable strategy to me.
This actually strikes me as the reasonable pathway. The Mueller Report has clearly given the Congress some work to do (although that work will only be done by the House for partisan reasons, but such is politics).
I am sympathetic to those who think that the Mueller Report confirms that the sitting president is unfit for office. Quite frankly, the conclusion that he tried to obstruct justice but just couldn't get his subordinates to perform the appropriate tasks is no solace about his character. Indeed, I am not sure how a dispassionate reader (granted, those are hard to come by) can look at the document and conclude that Trump ought to be president.
Still, I tend to think that impeachment is not the right route at the moment, if anything because, like a lot of our constitutional machinery, it is clunky and not suited to the world of party politics in which we live.
What many people (i.e., Democrats) want is basically a vote of no confidence. They certainly have no confidence in Trump and want the world to know it (the fact that it would be a symbolic act be damned, it would seem). But, of course, this is not about a governing party/coalition no longer having confidence in the leader it chose. Instead, it is an opposition party wanting to punish a president it never wanted in the first place. Indeed, Trump's party continues to have confidence in Trump, and hence the political standoff that the impeachment process in full faces.
Objectively, I get the position that Trump ought to go. I am on record as not thinking Trump fit for office, and so it will come as no shock that my view on his fitness has not grown as the result of the report. Still, I have to fall into the camp that says: let the House engage in further investigation (because I legitimately think further investigation is warranted) and let SDNY do its thing with whatever pending cases remains in their jurisdiction. And from there, the elections aren't that far away (although the next 18+ months may at times feel like an eternity).
While some may argue, with good reason, that there is a moral and legal imperative revealed by the report, the reality is that that impeachment is inherently political and I do not see how the politics of the moment get us to removal and I am not convinced that even impeachment (i.e., indictment in the House) would be helpful–especially since the time it would likely take to undertake the process likely is similar to the amount of time it is going to take to get to the 2020 election cycle.
Back to the Constitution: any process that requires a super-majority, which removal by the Senate would, is essentially a non-starter unless there is a broad consensus. There is no broad consensus, indeed, there is clear and obvious polarization.
I will confess: part of me thinks that impeachment by the House, even without removal by the Senate, is an appropriate historical addendum to the Trump presidency. The other part of me thinks that such an action would be seen as so thoroughly partisan that it would lose all meaning and simply serve to further polarize our politics.
Back to the Klein piece, the following (which is towards the end of the piece) is noteworthy:
"If you're president, you get to commit whatever crime you'd like, so long as your party has enough votes in Congress to help you escape conviction," writes Favreau. "Does that seem like a great precedent?"

No, it's a terrible precedent. But then, we're trapped in a terrible political system. All the options are bad. Justice is never assured, and it's not even likely.


Favreau isn't wrong morally, but politically it is true: if your party has enough votes to block removal, then a president can theoretically act with impunity. This is especially true if we continue to adhere to the notion that a sitting president cannot be indicted.
Madison wrote in Federalist 51:
If men were angels, no government would be necessary. If angels were to govern men, neither external nor internal controls on government would be necessary. In framing a government which is to be administered by men over men, the great difficulty lies in this: you must first enable the government to control the governed; and in the next place oblige it to control itself.
If anything, we clearly have no angel in the White House.
Still, the problem is not only are humans far from angelic, the need for political parties to protect their power by protecting their own, further lead us down a pathway of less than angelic behavior.
Madison went on to say:
A dependence on the people is, no doubt, the primary control on the government; but experience has taught mankind the necessity of auxiliary precautions. This policy of supplying, by opposite and rival interests, the defect of better motives, might be traced through the whole system of human affairs, private as well as public. We see it particularly displayed in all the subordinate distributions of power, where the constant aim is to divide and arrange the several offices in such a manner as that each may be a check on the other that the private interest of every individual may be a sentinel over the public rights. These inventions of prudence cannot be less requisite in the distribution of the supreme powers of the State. But it is not possible to give to each department an equal power of self-defense. In republican government, the legislative authority necessarily predominates. The remedy for this inconveniency is to divide the legislature into different branches; and to render them, by different modes of election and different principles of action, as little connected with each other as the nature of their common functions and their common dependence on the society will admit. It may even be necessary to guard against dangerous encroachments by still further precautions. As the weight of the legislative authority requires that it should be thus divided, the weakness of the executive may require, on the other hand, that it should be fortified.
I would note, however, the following:
Neither the structure of the Senate, nor that of the Electoral College, allows for adequate reliance on the people (heck, if the EC really relied on the people, we wouldn't be talking about President Trump). Our constitution fails us on that count.
While Madison thought that, "In republican government, the legislative authority necessarily predominates," the reality is that our system has evolved a skew towards the president (especially given general congressional dysfunction in recent years) .
The checks and balances he talks about above do not work as he envisioned, due to the way political parties affect our system of government. I wrote about that fairy extensively here: Party Trumps Institutional Separation.