In Defense of Bureaucracy
Yes, bureaucracies can be annoying, but they are also vital for modern society.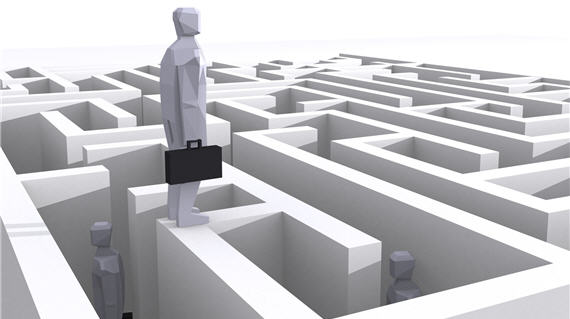 In Alex Knapp's post yesterday on the topic of the size of government, a commenter opined the following:
the greatest evil mankind has ever imposed upon himself is bureaucracy
Now, apart from the obvious retort that the are any number of other things that come to mind in the great List o' Evil before we get to bureaucracy (like, oh, I dunno, the Holocaust, ethnic cleansing, murder, rape, child molestation, and the like), I would even go so far as to say that bureaucracy is not only not evil but, in fact, good (even though it can be radically annoying at times).
In this post I want to deal with what a bureaucracy is, why it is a good thing, how it relates to the public sector and the private, and why
1. Basic Definition.
A bureaucracy, in a generic sense, has the following characteristics:
It has a specific purpose/mission.
It operates under known (and knowable) standard operating procedures (i.e., rules specific to its mission).  These rules apply to behavior of those who work in the organization and the way in which those seeking services from that bureaucracy.
It is hierarchical in organizational structure.
Personnel is selected based on their expertise relative the job needing to be done.
So, if consider a university by way of example:  its mission is to provide an undergraduate and graduate education (basic mission) and it details that mission in its undergraduate and graduate catalogs (its standard operating procedures).  Further, the university has an array of employees from the groundskeepers to the clerical staff to the faculty and to the administration (which is hierarchical in organization).  In fact, like all complex organizations, a university is made up of several interlocking bureaucracies (e.g., the academic portion, the human resources portion, the physical plant, etc.).  And those people are hired because they have the appropriate expertise (e.g., an assistant professor of Biology needs to have a Ph.D. in Biological Sciences and the head of financial services needs the appropriate training in finance/accounting, etc.).
Certainly it is easy to see how the US Defense Department or the Department of Health and Human Services fits the basic model.
It should be noted that the above definition is true whether we are talking about the public sector or the private sector.  In other words, while we often associate the word "bureaucracy" with government, the fact of the matter is that the definition above applies not just to the DMV or the Department of Defense, but also to your cable company or McDonald's.
2.  Why This is Good (and Why it is Annoying)
It is important to understand that this basic mode of organization is a hallmark of modernity and it is, on balance, a very good thing.  The alternative is a system of ad hoc rules and one that employs people based on patronage or family ties. We should want dispassionate, properly trained functionaries following established rules doing basic administration work.
To restate:  do you want the rules at the DMV to be arbitrary?  That is to say do you want them just made up the rules on the spot, dependent on whom is working that day and what their mood is?  Do you want driver's licenses issue on a wholly ad hoc system of qualification?  Do you want people who do safety inspections on airplanes to actually know what they are doing or do you want them getting the job because Uncle Bob got to hire whomever he pleased?
Of course, dispassionate bureaucrats who follow the rules can be massively frustrating when we have a problem, don't understand the rules, and/or are in a hurry.  When we have a problem with the DMV (or our insurance company) we don't want the rules, we want "common sense" in a way that solves our problem the way we want it solved.  Of course, depending on the situation, the solution that we want may not comport with the rules (and perhaps for very good reasons) and that can be extremely frustrating (and yes, sometimes the rules are dumb).  What we forget, however, is that complex organizations (even relatively small ones like your doctor's office) cannot make up the rules on the fly and tailor every experience to the individual (if not idiosyncratic) needs of a given client.
If we all lived in small (very small) towns in a pre-industrial age where we did not need big organizations to provide services (e.g., electricity, water, waste water, garbage collection, phone, internet, cable, insurance, police, fire, and education to name several of both public, private and combined natures) then we wouldn't need the rules and structures and, theoretically, transactions in life would be less frustrating because we would be interacting one-on-one with people we knew (such as at the local feed store) and not with large, faceless organizations.  Of course, sometimes interacting with the same person all the time can be a pain as well (what if the owner of the feed store is an ass?).
And yes, bureaucracies have a host of pathologies, some of which are endemic to public sector bureaucracies while others are more common in the private sector.   A basic explanation for this fact can be found by looking under "human nature" in the "inherent imperfections thereof" section.
3.  Conclusion
No doubt someone is going to tell me that they have had experiences with unqualified person in a bureaucratic job.  I am sure that this is true.  I am also sure that sometimes people get preferential treatment because of personal relationships and that rules sometimes get bent or ignored.  None of that undercuts the fact that those are the exceptions to the way the over system works, rather than the rule.   We need these structures because the alternative is ad hocery and patronage politics, which is a far less desirable method governing both public and private organizations.
Really, the main problem that most people have with bureaucracies is rooted in the fact that managing the needs of large numbers of persons is always complicated and it is, like all of human existence, an imperfect affair.
To get back to Alex's point in the post that inspired this one:  since bureaucracy is an integral part of modern governance, the question before us is not whether we should have them or not but, rather, how to make them function as well as is possible.
All of this is important because unless we understand the basic facts we get well off course in our discussions of reality.  The simplistic notion that bureaucracies are "evil" or that if we just had less of them our lives would be better is a problematic one.  The focus should be more on getting things to work properly–which sometimes means adding, sometimes means subtracting, and very often means fine-tuning.  And, above all else, recognizing that ideological visions of perfection are fantasies.