Income Inequality vs. Lifestyle Inequality
While the amount of wealth controlled by the top 1% is at record highs, real inequality is smaller than ever.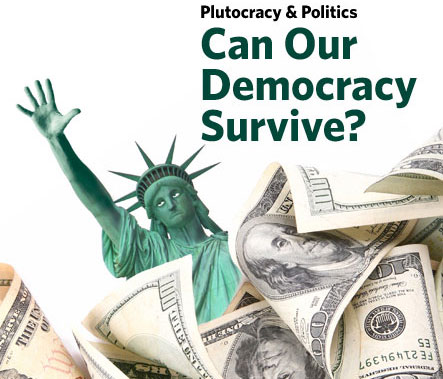 Tyler Cowen's American Interest essay "The Inequality That Matters" has sparked some interesting commentary on the wealth of bankers.  But, while that is indeed the meat of the piece, the titular topic is actually more important to the 99 percent of us who aren't hyper wealthy bankers, athletes, and entertainers.
[T]he inequality of personal well-being is sharply down over the past hundred years and perhaps over the past twenty years as well. Bill Gates is much, much richer than I am, yet it is not obvious that he is much happier if, indeed, he is happier at all. I have access to penicillin, air travel, good cheap food, the Internet and virtually all of the technical innovations that Gates does. Like the vast majority of Americans, I have access to some important new pharmaceuticals, such as statins to protect against heart disease. To be sure, Gates receives the very best care from the world's top doctors, but our health outcomes are in the same ballpark. I don't have a private jet or take luxury vacations, and—I think it is fair to say—my house is much smaller than his. I can't meet with the world's elite on demand. Still, by broad historical standards, what I share with Bill Gates is far more significant than what I don't share with him.

Compare these circumstances to those of 1911, a century ago. Even in the wealthier countries, the average person had little formal education, worked six days a week or more, often at hard physical labor, never took vacations, and could not access most of the world's culture. The living standards of Carnegie and Rockefeller towered above those of typical Americans, not just in terms of money but also in terms of comfort. Most people today may not articulate this truth to themselves in so many words, but they sense it keenly enough.
Not only do lower middle class Americans live better by almost every measure than their wealthy counterparts of a century ago, there are many ways in which they're better off than the rich of even fifteen or twenty years ago.  Technology, particularly in medicine, information, and entertainment, has moved at a lightning pace with fantastic changes having occurred right before my eyes.
While there's simply no doubt that being wealthy — or even in the comfortable professional upper middle class — allows parents to confer untold advantages to their children, the differences between the well off and the fabulously rich are relatively modest.  Going from making $30,000 to $60,000 in annual salary makes a profound difference.  Doubling it again to $120,000 makes less difference in day-to-day lifestyle but does make nice vacations, private school for the kids, and other luxuries more easily affordable.  Doubling it again to $240,000 may mean a second home and a fancier lifestyle.
But at some point it's meaningless.  Is Bill Gates living more lavishly than Tiger Woods?
Earlier this week, Cliff Lee, the hottest free agent in Major League Baseball, left close to twenty million dollars on the table to sign with the Philadelphia Phillies rather than the New York Yankees.  But he apparently decided that his social and family life would be more comfortable in Philly and that, once you're making over $20 mil, the rest is pretty much funny money, anyway.
Then again, Lee's decision was unusual:
A neglected observation, too, is that envy is usually local. At least in the United States, most economic resentment is not directed toward billionaires or high-roller financiers—not even corrupt ones. It's directed at the guy down the hall who got a bigger raise. It's directed at the husband of your wife's sister, because the brand of beer he stocks costs $3 a case more than yours, and so on. That's another reason why a lot of people aren't so bothered by income or wealth inequality at the macro level. Most of us don't compare ourselves to billionaires. Gore Vidal put it honestly: "Whenever a friend succeeds, a little something in me dies."
Most free agent athletes will go for the bigger salary — even if it means no improvement in lifestyle or, indeed, less take home pay because of higher taxes.  Salary is an indication of respect and it can chafe the ego to see someone you consider a peer, much less someone less accomplished, drawing more money.
Occasionally the cynic in me wonders why so many relatively well-off intellectuals lead the egalitarian charge against the privileges of the wealthy. One group has the status currency of money and the other has the status currency of intellect, so might they be competing for overall social regard? The high status of the wealthy in America, or for that matter the high status of celebrities, seems to bother our intellectual class most.
While there are other factors at work, I think this is right.  Intellectuals chose a line of work that pays reasonably well but much less so than fields that require comparable smarts and education.   They tell themselves that the psychic rewards of the life of the mind more than makes up for the difference.  But human nature makes sure they resent the hell out of those who make more money just the same.