Infographic Of The Day: How People Consume Political News
Via Chris Cillizza: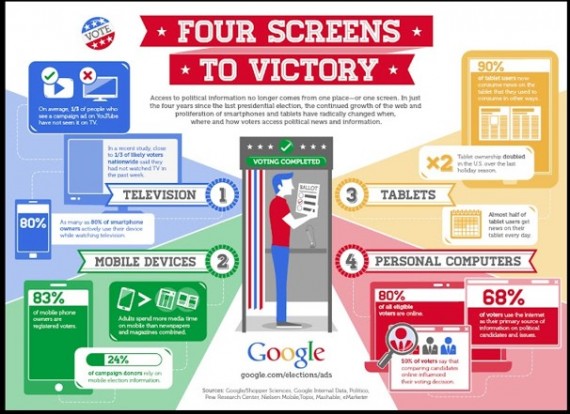 Click here for the large version.
Cillizza observes:
Among the findings:
* One-third of people who have seen a campaign ad on You Tube have not seen the same ad on television.

* One-third of likely voters said they had not watched TV in the past month.

* Tablet ownership doubled in over the 2011 holiday season.

Nothing above means that computers, tablets or smart phones have displaced television as the primary vehicle through which people get their information about politics.

But what they do suggest is that we are in a time of rapid change in information delivery and that change is — and will continue to — force campaigns to deal with the changing consumption habits of potential voters.
Obviously, these trends will only accelerate in the coming years, and political campaigns in 2016 and 2020 are going to have to find a way to reach those people who aren't watching television. Of course, if these trends lead to fewer political commercials, maybe people will start watching it again.