Initial Polls Seemingly In Conflict On Public Opinion Of NSA Surveillance Programs
Revelations about the NSA's data mining programs don't seem to be having a significant impact on public opinion.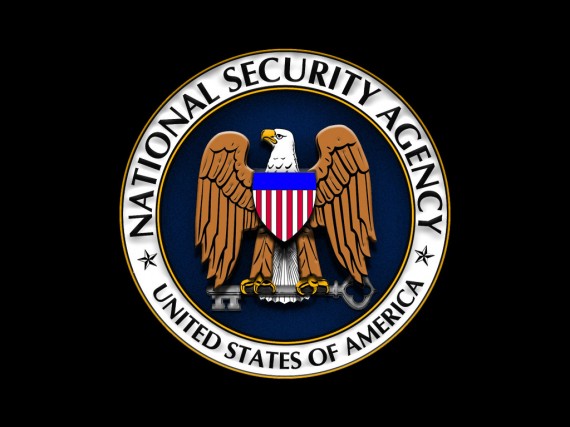 Ever since the stories about surveillance and data mining by the National Security Agency started breaking last week, civil libertarians, as well as opponents have the President, have been hoping that the American people would be driven to react negatively to the idea of the NSA mining their data and working with secret courts holding secret proceedings to do so. In the past, and most especially since the September 11th attacks, polling has shown that the American people have been willing to give up privacy and liberty if it meant fighting the "war on terror" and protecting the country. However, given the length of time that has passed since 9/11 and the fact that these latest stories hit very close to home for most individuals, some people speculated that previous willingness to look the other way when the government assumed this kind of power would evaporate. Based on a new poll from The Washington Post and the Pew Research Center, however, it appears that the public is largely supportive of what the government has been doing in their name:
A large majority of Americans say the federal government should focus on investigating possible terrorist threats even if personal privacy is compromised, and most support the blanket tracking of telephone records in an effort to uncover terrorist activity, according to a new Washington Post-Pew Research Center poll.

Fully 45 percent of all Americans say the government should be able to go further than it is, saying that it should be able to monitor everyone's online activity if doing so would prevent terrorist attacks. A slender majority, 52 percent, say no such broad-based monitoring should occur.

The new survey comes amid recent revelations of the National Security Agency's extensive collection of telecommunications data to facilitate terrorism investigations.

Overall, 56 percent of Americans consider the NSA's accessing of telephone call records of millions of Americans through secret court orders "acceptable," while 41 percent call the practice "unacceptable." In 2006, when news broke of the NSA's monitoring of telephone and e-mail communications without court approval, there was a closer divide on the practice — 51 percent to 47 percent.

General priorities also are similar to what they were in 2006: Sixty-two percent of Americans now say it's more important for the government to investigate terrorist threats, even if those investigations intrude on personal privacy, while 34 percent say privacy should be the focus, regardless of the effect on such investigations.
The one thing that's most interesting about this poll is the extent to which partisans have changed their positions on these issues over the past seven years:
Sixty-nine percent of Democrats say terrorism investigations, not privacy, should be the government's main concern, an 18-percentage-point jump from early January 2006, when the NSA activity under the George W. Bush administration was first reported. Compared with that time, Republicans' focus on privacy has increased 22 points.

The reversal on the NSA's practices is even more dramatic. In early 2006, 37 percent of Democrats found the agency's activities acceptable; now nearly twice that number — 64 percent — say the use of telephone records is okay. By contrast, Republicans slumped from 75 percent acceptable to 52 percent today.

Compared with a 2002 Pew poll, Democrats are now 12 percentage points more apt to support the government's monitoring of all e-mails and other online activity if officials say that it might help prevent terrorist attacks. On the flip side, the number of Republicans who say the government should not do this has increased by 13 points.
To be fair, the questions in 2006 and today were worded differently and were concerned with different types of NSA programs so I'm not sure how good a comparison one can make. Nonetheless, the change in opinion about these general types of programs among both Democrats and Republicans seemingly based on nothing more than who happens to be occupying the Oval Office at the time is quite revealing. As I've said online several times over the past week, if John McCain or Mitt Romney were President right now, conservatives would be largely silent about civil liberties and would be saying this is a necessary part of the fighting the "war on terror." That's the problem with partisanship in the end, it causes one to place more importance on party loyalty than an honest assessment of the facts.
For civil libertarians, this Post/Pew poll is likely seen as pretty sad news. Instead of being outraged at the fact that the Federal Government has been secretly amassing data that includes their private phone records, internet traffic, and credit card transactions, they appear to have totally bought into the "safety" side of the liberty v. safety argument. As Allahpundit notes, however, this really shouldn't be a surprise:
I'm surprised anyone is surprised. What's truly noteworthy about this poll, I think, is how many people felt comfortable telling a pollster that they support surveillance of phone records and e-mails. I figured every poll on this subject would be more in line with Rasmussen's result this morning, in which 59 percent of likely voters said they oppose government collecting phone records. That's the answer many people will sense they're "supposed" to give when a stranger's pressing them on their tolerance of governmental invasions of privacy. And yet here's Pew finding 56 percent willing to tell them okay on phone records and 45 percent on e-mails. If that's what people are willing to say out loud, how much more are they secretly willing to accept? And even if, somehow, those numbers accurately reflect opinion, how likely is it that significant policy changes will happen on a 50/50-ish issue? Not much to be happy about here if you're a civil libertarian.
Indeed there isn't. If the American people are willing to accept this, what are the unwilling to accept? What would be the line that the government would have to cross for them to become outraged? Well, before we give up hope that the American people still care about their personal liberty, let's look at a just-released poll from CBS News:
In the wake of the recent disclosure of two classified U.S. surveillance programs, most Americans disapprove of the government collecting the phone numbers of ordinary Americans, but approve of its monitoring those suspected of terrorist activity, according to a new CBS News poll.

Seventy-five percent of Americans approve of federal agencies collecting the phone records of people the government suspects of terrorist activity, but a 58 percent majority disapproves of this type of data collection in the case of ordinary Americans.

Majorities of Republicans and independents oppose the government collecting phone records of ordinary Americans; Democrats are divided.

When asked if the government's collection of Americans' phone call records is a necessary tool to help find terrorists, a slight majority of 53 percent say it is.

There is broad support for the government monitoring the internet activities of those living in foreign countries. Seventy-two percent of Americans approve of this practice and there is agreement on this across party lines.

A majority of Americans do not think the public revelation of the government's collection of phone records will compromise U.S. security. Sixty percent say it will not have an impact or it will strengthen the United States' ability to prevent future terrorist attacks, while 30 percent think the leaking of such information will weaken the country's ability to prevent future terrorist attacks.
Arguably, the CBS poll is better than the Post/Pew poll in that it separated public opinion on the idea of using these NSA programs on ordinary Americans and the idea of using it on people suspected of terrorism. When it came to Internet traffic, the poll also sought to differentiate between monitoring domestic Internet traffic and monitoring traffic in foreign nations, especially ones known to harbor terrorism suspects. Again, that's something that the Post/Pew poll doesn't appear to attempt to do at all. Instead, they asked general questions about the NSA programs that arguably would combine public opinion on targeting terrorist suspects with the idea of using these programs to scoop up data on American citizens for which law enforcement has no such suspicions. When you break the issue down the way the CBS poll does, you find that people are opposed to the idea of the Federal Government monitoring the activity of "ordinary Americans," but not similarly opposed to using those tactics against "suspected terrorists." Quite honestly that makes more sense than the Post/Pew poll does, and it shows us how much more insightful a poll can be when the questions are less general and more specific.
One other thing that the CBS poll tells us is that,  while Americans are opposed to the idea of the NSA turning its tactics on the citizenry as a whole, they also aren't too concerned about it:
[F]ewer Americans are concerned about their own personal communications being monitored. Just over a third is at least somewhat concerned about the government collecting their own phone records (38 percent) and monitoring their internet use (35 percent); six in 10 are not concerned.

Asked if the government has gone too far in infringing on people's privacy in its efforts to fight terrorism, 46 percent think the balance is about right, but 36 percent say the government has gone too far. Just 13 percent think the government hasn't gone far enough. Republicans are more likely (42 percent) than Democrats (26 percent) to say the government has gone too far.
What this suggests is that these revelations about the NSA are unlikely to have a major impact on public opinion in other areas unless we find that there is more to these stories than we've learned so far. President Obama's job approval numbers are back near the historic level that they have been at for most of his Presidency, and it's unlikely that they are going to change. Republicans themselves are divided on this entire issue, so it seems unlikely that they're going to benefit very much from these revelations either. Unless there's evidence of real abuses that have not come to light yet, it doesn't seem at the moment as if these stories will have a major impact on politics as a whole.