Intel Briefers Stopped Telling Trump about Russia
The President didn't want to hear about bad behavior from Moscow, so he wasn't told.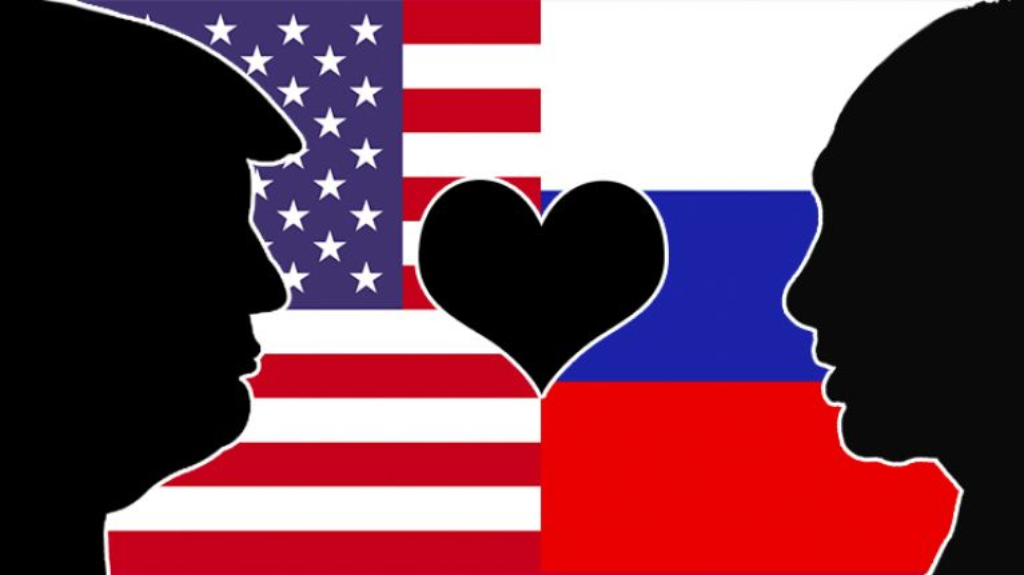 Jim Sciutto, CNN's chief national security correspondent, reports that "Trump's resistance led intel agencies to brief him less and less on Russia." This both confirms and expands upon recent speculation about the President's knowledge of Moscow paying Taliban bounties to kill American soldiers.
President Donald Trump's resistance to intelligence warnings about Russia led his national security team, including those who delivered the President's Daily Brief to brief him verbally less often on Russia-related threats to the US, multiple former Trump administration officials who briefed Trump, were present for briefings and who prepared documents for his intelligence briefings tell CNN.

As the White House denies Trump was briefed about Russia placing bounties on US soldiers in Afghanistan, which CNN has confirmed was included in the written PDB this spring, the question of what the President knew and when has moved to center stage. And it brings Trump's aversion to hearing negative analysis about Russia into renewed focus.

Multiple former administration officials I spoke to for my upcoming book, "The Madman Theory: Trump Takes on the World," which will be published August 11 by Harper Collins, paint a picture of a President often unwilling to hear bad news about Russia.
As always, I wonder why journalistic outlets allow their reporters to withhold information they are being paid to report on said outlets for months in order to sell books as a side hustle. (It's perfectly reasonable, by contrast, for reporters to flesh out fully-reported stories with information that was offered to editors but didn't make it to print.)
It is human nature for briefers to tailor their content for the known preferences of their target audience. This can be perfectly benign, simply feeding a principal information on topics they're more interested in and de-emphasizing topics they're less interested in. But it can also lead to shading information and confirmation bias.
Longtime CIA analyst Paul Pillar has documented extensively that, contrary to conventional wisdom, intelligence briefings have only a modest role in foreign policy decisionmaking. Presidents, cabinet secretaries, and other actors have their own biases and agendas through which they filter any new information.
To the point of today's news, Pillar, who headed up the Middle East office of the National Intelligence Council during the run-up to the Iraq war, argues that President Bush and his key advisors tended to push aside any information that contradicted their convictions about Saddam Hussein and the Iraqi nuclear program and the briefings therefore either ignored the topic altogether or served to reinforce the drive to war.
Still, whatever else one thinks of Bush, Dick Cheney, Don Rumsfeld, Condi Rice, and other players, they were patriotic Americans trying to drive forward their vision for US national security. Having ideologies, agendas, and blind spots is one thing. Rejecting information about a country your own National Security Strategy describes as an adversary because you're unwilling to confront anti-American behavior is quite another.
(As a sidebar, Elissa Slotkin, a former CIA analyst who is now a first-term Democratic congresswoman, is furious about recent developments and contrasts them with how things were done in the Bush Administration.)
According to one former senior intelligence official, the President's briefers had one simple rule with Trump: never lead with Russia.

Early in his term, Trump's briefers discovered that when his oral briefing included intelligence related to Russia's malign activities against the United States, including evidence of its interference in US politics, Trump would often blow up at them, demanding to know why they kept focusing on Russia and often questioning the intelligence itself, multiple former administration officials said.

"The President has created an environment that dissuades, if not prohibits, the mentioning of any intelligence that isn't favorable to Russia," a former senior member of Trump's national security staff told me.
Now, as I've argued before, it's the job of any President's senior national security advisors to make him eat his spinach. His National Security Advisor, Director of National Intelligence, Secretary of Defense, Secretary of State in particular would surely have gotten these briefings and owned it to him and the country to make him listen.
But one surely can't blame career intelligence officers for giving the President what he wants. If nothing else, if they know he'll blow up if they "lead with Russia," it's prudent to lead with something else to ensure that other priorities get attended to.
In response, his briefers — who must make difficult judgment calls every day on which intelligence to highlight to the President — reduced the amount of Russian-related intelligence they included in his oral briefings, instead often placing it only in his written briefing book, a document that is provided daily and sometimes extended to several dozen pages containing the intelligence community's most important information.

But his briefers discovered over time that he often did not read the briefing book, leaving him unaware of crucial intelligence, including threats related to Russia and other parts of the world.

When asked about CNN's reporting that Trump is resistant to intelligence warnings about Russia, Director of National Intelligence John Ratcliffe told CNN, "this is totally false" in a statement Tuesday. Ratcliffe took the job in May.
We know that it's completely true. It's been documented again and again going at least back to the transition period.