Internet As Your Permanent Record
If it's online, it's forever.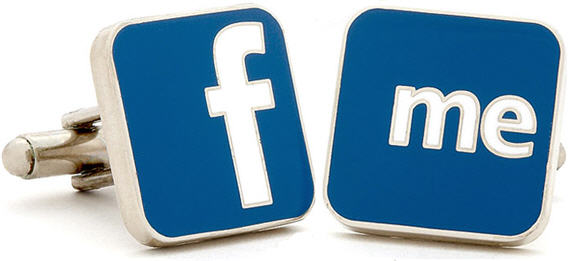 In television portrayals of school, teachers always threatened to put some misconduct on a student's "permanent record."  As Jeffrey Rosen points out in a NYT essay titled "The Web Means the End of Forgetting," that permanent record is now a reality.
With Web sites like LOL Facebook Moments, which collects and shares embarrassing personal revelations from Facebook users, ill-advised photos and online chatter are coming back to haunt people months or years after the fact. Examples are proliferating daily: there was the 16-year-old British girl who was fired from her office job for complaining on Facebook, "I'm so totally bored!!"; there was the 66-year-old Canadian psychotherapist who tried to enter the United States but was turned away at the border — and barred permanently from visiting the country — after a border guard's Internet search found that the therapist had written an article in a philosophy journal describing his experiments 30 years ago with L.S.D.

According to a recent survey by Microsoft, 75 percent of U.S. recruiters and human-resource professionals report that their companies require them to do online research about candidates, and many use a range of sites when scrutinizing applicants — including search engines, social-networking sites, photo- and video-sharing sites, personal Web sites and blogs, Twitter and online-gaming sites. Seventy percent of U.S. recruiters report that they have rejected candidates because of information found online, like photos and discussion-board conversations and membership in controversial groups.

Technological advances, of course, have often presented new threats to privacy. In 1890, in perhaps the most famous article on privacy ever written, Samuel Warren and Louis Brandeis complained that because of new technology — like the Kodak camera and the tabloid press — "gossip is no longer the resource of the idle and of the vicious but has become a trade." But the mild society gossip of the Gilded Age pales before the volume of revelations contained in the photos, video and chatter on social-media sites and elsewhere across the Internet. Facebook, which surpassed MySpace in 2008 as the largest social-networking site, now has nearly 500 million members, or 22 percent of all Internet users, who spend more than 500 billion minutes a month on the site. Facebook users share more than 25 billion pieces of content each month (including news stories, blog posts and photos), and the average user creates 70 pieces of content a month. There are more than 100 million registered Twitter users, and the Library of Congress recently announced that it will be acquiring — and permanently storing — the entire archive of public Twitter posts since 2006.

[…]

In a recent book, "Delete: The Virtue of Forgetting in the Digital Age," the cyberscholar Viktor Mayer-Schönberger cites Stacy Snyder's case as a reminder of the importance of "societal forgetting." By "erasing external memories," he says in the book, "our society accepts that human beings evolve over time, that we have the capacity to learn from past experiences and adjust our behavior." In traditional societies, where missteps are observed but not necessarily recorded, the limits of human memory ensure that people's sins are eventually forgotten. By contrast, Mayer-Schönberger notes, a society in which everything is recorded "will forever tether us to all our past actions, making it impossible, in practice, to escape them." He concludes that "without some form of forgetting, forgiving becomes a difficult undertaking."

It's often said that we live in a permissive era, one with infinite second chances. But the truth is that for a great many people, the permanent memory bank of the Web increasingly means there are no second chances — no opportunities to escape a scarlet letter in your digital past. Now the worst thing you've done is often the first thing everyone knows about you.
I tend to think that the upshot of all this is that we'll define deviancy down and simply get used to the fact that responsible 30-somethings were once drunken idiots.  Further, it's hard to feel too much sympathy for 20-somethings who post drunken pirate photos of themselves on Facebook, much less young media professionals who Tweet dumb things or email them to 400 of their closest friends.
What's much more insidious, though, is the ability of third parties to post private information about people — edited to put them in the worst possible light — into the public sphere in a permanent fashion.    As has been well documented, most people remember the initial lie, regardless of how well publicized and documented the correction.