Internet Not Rewiring Brains After All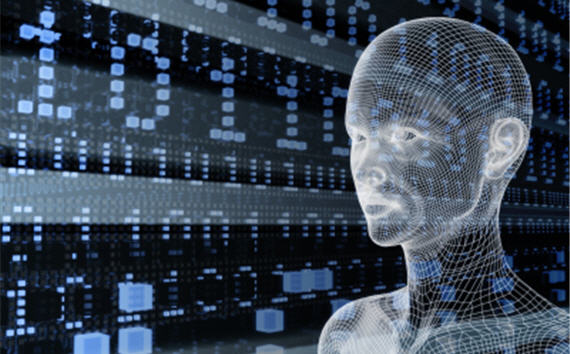 Harvard psychologist Steven Pinker dismisses notions that the information age is making us dumber or even significantly altering our brains.
For a reality check today, take the state of science, which demands high levels of brainwork and is measured by clear benchmarks of discovery. These days scientists are never far from their e-mail, rarely touch paper and cannot lecture without PowerPoint. If electronic media were hazardous to intelligence, the quality of science would be plummeting. Yet discoveries are multiplying like fruit flies, and progress is dizzying. Other activities in the life of the mind, like philosophy, history and cultural criticism, are likewise flourishing, as anyone who has lost a morning of work to the Web site Arts & Letters Daily can attest.

[…]

Moreover, as the psychologists Christopher Chabris and Daniel Simons show in their new book "The Invisible Gorilla: And Other Ways Our Intuitions Deceive Us," the effects of experience are highly specific to the experiences themselves. If you train people to do one thing (recognize shapes, solve math puzzles, find hidden words), they get better at doing that thing, but almost nothing else. Music doesn't make you better at math, conjugating Latin doesn't make you more logical, brain-training games don't make you smarter. Accomplished people don't bulk up their brains with intellectual calisthenics; they immerse themselves in their fields. Novelists read lots of novels, scientists read lots of science.
From my own experience — which is admittedly atypical, given the vast amount of time I spend in front of a computer screen — the ability to quickly find information means that I'm less able to store it than I once was.  I tend not to remember names and other minute pieces of data with the facility I once did.  And I'm more worse at navigation — never a strong suit — than I used to be, since I can now easily get point-to-point directions from Google Maps or a GPS device, making me less apt to commit locations and spacial relationships to memory.
But I don't think this is the degradation of capacity so much as changing habits.  The "muscles" associated with tasks that I now rely on the "crutch" of the Internet to help my accomplish have atrophied but I could rebuild them if necessary.
Pinker concludes:
The new media have caught on for a reason. Knowledge is increasing exponentially; human brainpower and waking hours are not. Fortunately, the Internet and information technologies are helping us manage, search and retrieve our collective intellectual output at different scales, from Twitter and previews to e-books and online encyclopedias. Far from making us stupid, these technologies are the only things that will keep us smart.
While that goes too far, he's right that the Internet and associated phenomena help us organize and retrieve information better than was ever possible previously.
Going back to my own experience, in compensation for the diminished point storage capacity described above, I've become better than ever at finding patterns and seeing relationships between seemingly unrelated knowledge sets that I've acquired.  That was always the thing I was best at and I constantly practice it these days.  And easy and constant access to information means I've got more dots at my disposal to connect.