Inventor Of Teleprompter Dies At 91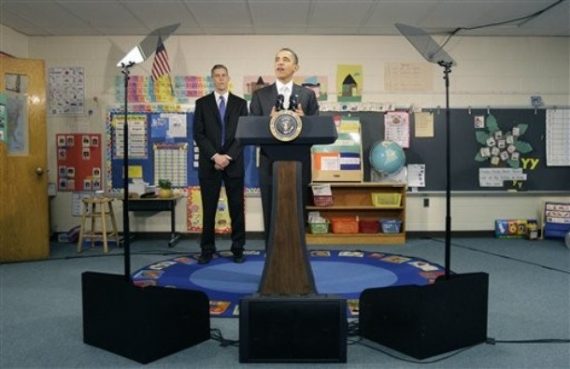 A moment of silence across all of Washington
Hubert Schlafly created the teleprompter, the device that helps actors and politicians read scripts on television without looking down. Then he helped develop the satellite and cable networks that sent their words around the globe.

Mr. Schlafly, an engineer who died April 20 at age 91, created the teleprompter in 1950 in partnership with Fred Barton, a Broadway actor who imagined a tool that would eliminate human prompters.

"It was a piece of cake," Mr. Schlafly, known to friends as "Hub," recalled in a 2008 interview. In the first model, a concealed technician hand-cranked a scroll of paper printed with one-inch-high letters. Later models displayed the lines via closed-circuit TV screens.

The device became the signature product of Teleprompter Corp., which Mr. Schlafly helped found. Under Mr. Schlafly's technical guidance, the company began in the mid-1950s to create what became one of the first cable TV networks.

Teleprompters were first used in 1950 on a short-lived CBS soap opera called "The First Hundred Years." But they proved unexpectedly popular among politicians who wanted to face the cameras instead of allowing television to show the tops of their heads as they read prepared text.

At the 1952 Republican National Convention in Chicago, former president Herbert Hoover used a teleprompter to address delegates but lost his place after breaking off to extemporize. Democrats announced they would do without the device for their convention—but then hid one inside a lectern.

President Dwight Eisenhower installed two teleprompters in the White House to give his speeches an informal air.
And the rest, of course, is history.