Iowa GOP Chairman Resigns After Caucus Counting Disaster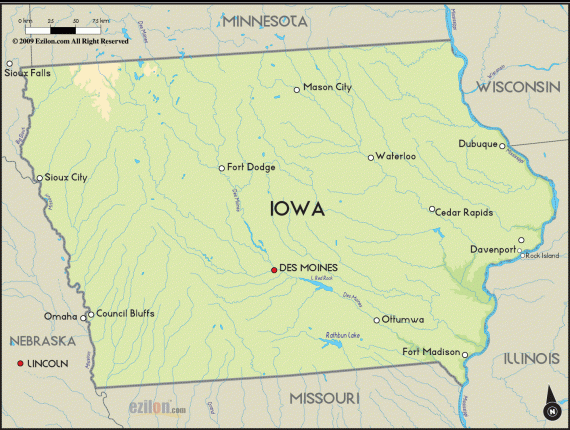 he rather incompetently handled aftermath of the Iowa Caucuses has claimed a victim:
DES MOINES – The chairman of the Republican Party of Iowa announced his resignation on Tuesday after mounting pressure over his handling of the results of the caucuses that kicked off the presidential nominating process this month.

The chairman, Matthew N. Strawn, who will step down next week, was at the center of a series of embarrassing reversals over who won the party-run vote, which had the highest attendance and narrowest margin of victory in state history.

He initially called Mitt Romney the winner over Rick Santorum/ He later said a winner could not be determined because of mistakes exposed during the certification process, and finally acknowledged that Mr. Santorum had finished with more votes.

The certification process found that results from 131 of 1,774 precincts had been recorded incorrectly, changing an eight-vote lead for Mr. Romney into a 34-vote lead for Mr. Santorum, according to the party. In addition, eight precincts failed to report their results, though they would have expanded Mr. Santorum's lead.

The confusion prompted ongoing concern that the party, by highlighting the errors that have often occurred in the volunteer-run caucuses, may have jeopardized Iowa's prized first-in-the-nation voting status, a distinction that has given the state an outsize influence in national politics.

Craig Robinson, a former party official who edits the Iowa Republican, a conservative Web site, wrote on Tuesday that the actions had created a "cloud of suspicion."

"With Strawn now gone, the Republican Party of Iowa needs to focus on rebuilding the credibility of the caucus process," Mr. Robinson wrote.
How do you rebuild the credibility of a process that had almost no credibility to begin with? Sorry Iowa, but you're not getting off that easily. If 2012 proved anything its that the caucus process is a joke and your first-in-the-nation status is a privilege that needs to be taken away.