Iowa Supreme Court Affirms Your Right To Be Drunk On Your Front Porch
The Iowa Supreme Court strikes a blow for liberty.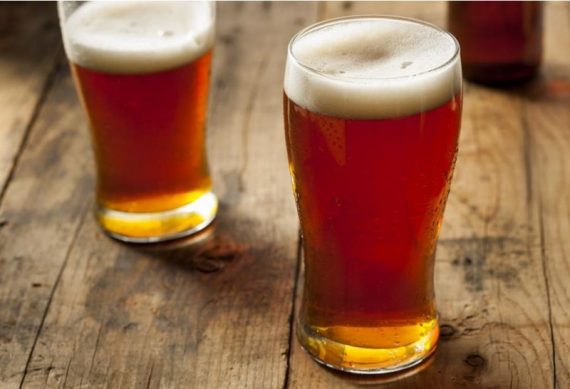 The Iowa Supreme Court has affirmed that people have a right to be drunk on their front porch:
DES MOINES, Ia. — The Iowa Supreme Court has affirmed the right to be drunk on your front porch.

The court ruled Friday in the case of Patience Paye, who appealed her 2013 public intoxication conviction.

Paye called police after fighting with her boyfriend and met officers on the front porch of her Waterloo home. While investigating the domestic assault complaint an officer questioned Paye about whether she'd been drinking.

A test revealed her blood alcohol concentration at 0.267 percent, more than three times the amount considered drunk for driving.
Paye was charged with public intoxication, but she appealed her conviction. In her appeal, Paye argued that the front porch of her home is not a "public" place as that is defined in the statue under which she was charged. In it's opinion, which you can read here, the Iowa Supreme Court agreed with Paye and held that the front porch of a residence cannot be considered a public space unless the homeowner regularly grants access to it to members of the general public. Since that was not the case with Paye, her conviction for being publicly intoxicated could not stand.
While there are certainly plenty of jokes one could make about this decision, and I encourage all of you with front porches not open to the public to celebrate this decision appropriately this weekend, it strikes me that it also stands for an important point. There are many criminal offenses on the books today that make certain types of behavior on 'public' property a crime merely because a certain act was committed on public property. If you did the same thing on your own property, such as Ms. Paye did, you wouldn't be guilty of anything at all. In this case, the mere fact that you are outside doesn't mean that you are in"public." Ms. Paye was still on her property, if she wanted to be drunk on her own property that's her choice, an unwise one though it may admittedly be. The same would apply if someone was on a deck on the back of their own. Yes, they're outside, but to say that they are in "public" is to eliminate any distinction at all between public and private property. So, for that one reason, the Justices in Des Moines did everyone a service.
Here's the opinion:
State of Iowa v. Patience Paye by Doug Mataconis