Iowa Will Be Over Soon, But Not Soon Enough
The constant drumbeat of not-really-news stories out of insignificant little Iowa will soon be behind us.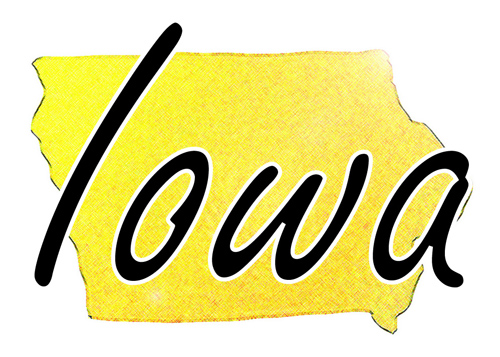 The constant drumbeat of not-really-news stories out of insignificant little Iowa will soon be behind us.
News broke late yesterday that yet another Not Romney, Rick Santorum, is surging in Iowa polls. That he's a distant third even in Iowa, at 3.8 percent in the national polls, and his campaign is widely considered a joke gets glossed over because of the historical fluke that Iowa gets to go first and national pundits are obligated to pretend that the caucuses matter. Except that, on the Republican side at least, they don't because it's just a test of who can bus in the most people.
The most amusing news is that someone named Kent Sorenson, who until last night was running Michele Bachmann's inconsequential Iowa campaign, has jumped ship and is now supporting Ron Paul. This non-story is getting major play on the talking heads programs like Morning Joe even though Bachmann has been nothing more than a vanity candidate except for about seven minutes after the Iowa Straw Poll (she's currently at 6.2 percent in the RealClearPolitics average) and Paul is simply an amusement because, well, it's kind of funny and, again, it's happening in Iowa.
It helps, of course, that it's the holiday season and a very slow news period–especially since the major media outlets are operating with skeleton crews and not looking very hard to unearth stories.
The Caucuses will take place a mere five nights from now and we'll have one or two days of chatter about what it all means and then, mercifully, we'll move on. Granted, we'll move to talk about another tiny, unrepresentative state, New Hampshire, which holds its First-In-The-Nation primary a week later. But at least it'll be one that's historically important to deciding the nomination.
After that, the race will begin in earnest as the calendar gives us South Carolina, Florida, and a whole flurry of more interesting contests over the next month. Ron Paul talk will then shift to speculation about a third party run and Rick Santorum and Michele Bachmann will go back to being curiosities on Fox News.