Iran Aiding Syria In Crackdown On Protests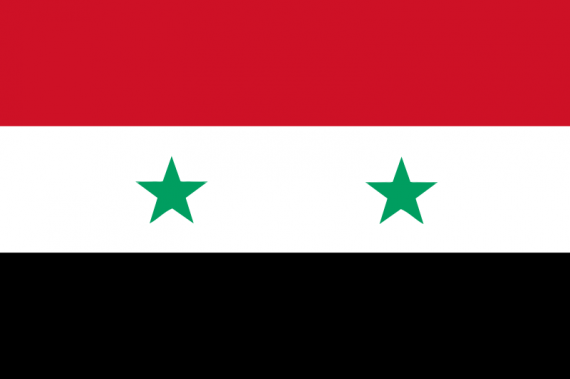 This is hardly surprising news given the close relationship between Syria and the Islamic Republic, but it now seems clear that Iran is providing Bashar Assad's regime with assistance in the crackdown on anti-government protesters:
U.S. officials say Iran is dispatching increasing numbers of trainers and advisers — including members of its elite Quds Force — into Syria to help crush anti-government demonstrations that are threatening to topple Iran's most important ally in the region.

The influx of Iranian manpower is adding to a steady stream of aid from Tehran that includes not only weapons and riot gear but also sophisticated surveillance equipment that is helping Syrian authorities track down opponents through their Facebook and Twitter accounts, the sources said. Iranian-assisted computer surveillance is believed to have led to the arrests of hundreds of Syrians seized from their homes in recent weeks.

The United States and its allies long have accused Iran of supporting repressive or violent regimes in the region, including Syria's government, the Hezbollah movement in Lebanon and Hamas in the Gaza Strip. Many previous reports, mostly provided by Western officials, have described Iranian technical help in providing Syria with riot helmets, batons and other implements of crowd control during 10 weeks of demonstrations against President Bashar al-Assad.

The new assertions — provided by two U.S. officials and a diplomat from an allied nation, all of whom spoke on the condition of anonymity to describe sensitive intelligence — are clearly aimed at suggesting deepening involvement of Iranian military personnel in Syria's brutal crackdown against anti-Assad demonstrators.There was no response on Friday to requests for comment left with the Syrian Embassy and Iranian interests section in Washington.

In the account provided by the diplomat and the U.S. officials, the Iranian military trainers were being brought to Damascus to instruct Syrians in techniques Iran used against the nation's "Green Movement" in 2009, the diplomat said. The Iranians were brutally effective in crushing those protests.

Officers from Iran's notorious Quds Force have played a key role in Syria's crackdown since at least mid-April, said the U.S. and allied officials. They said U.S. sanctions imposed against the Quds Force in April were implicitly intended as a warning to Iran to halt the practice.

The Quds Force is a unit of Iran's Islamic Revolutionary Guard Corps responsible for operations outside the country. It has helped fund and train Hezbollah and Hamas militants and supported anti-U.S. insurgents inside Iraq.

While the size of the Iranian contingent in Syria is not known, the numbers of advisers has grown steadily in recent weeks despite U.S. warnings, according to the U.S. and allied officials.
As I said, not surprising. However, the idea of Iranian forces that close to Israel is no doubt raising some eyebrows in Jerusalem.