Iran Building Rocket Launch Facilities In Venezuela?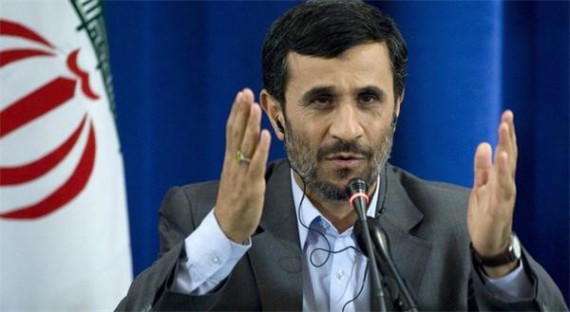 The Jerusalem Post is passing along a report from the German newspaper Die Welt that Iran is in the process of building rocket launching facilities in Venezuela:
BERLIN – The Iranian government is moving forward with the construction of rocket launch bases in Venezuela, the German daily Die Welt wrote in its Thursday edition.

Venezuelan President Hugo Chavez is Teheran's most important South American ally.

Iran is building intermediate- range missile launch pads on the Paraguaná Peninsula, and engineers from a construction firm – Khatam al-Anbia – owned by the Revolutionary Guards visited Paraguaná in February. Amir al-Hadschisadeh, the head of the Guard's Air Force, participated in the visit, according to the report. Die Welt cited information from "Western security insiders."

The rocket bases are to include measures to prevent air attacks on Venezuela as well as commando and control stations.

The Iranian military involvement in the project extends to bunker, barracks and watch tower construction. Twenty-meter deep rocket silos are planned. The cost of the Venezuelan military project is being paid for with Iranian oil revenue. The Iranians paid in cash for the preliminary phase of the project and, the total cost is expected to amount to "dozens of millions" of dollars, Die Welt wrote.

The Paraguaná Peninsula is on the coast of Venezuela and is roughly 120 kilometers from America's main South American partner, Columbia.

According to Die Welt, the clandestine agreement between Venezuela and Iran would mean the Chavez government would fire rocket at Iran's enemies should the Islamic Republic face military strikes.
Here's the original Die Welt report, in German, and according to the Google Translate text, it does pretty much say what the Jerusalem Post is reporting.
However, I am doubtful as to how serious this "project" actually is. If the Cuban Missile Crisis teaches the world anything, it should be that the United States simply isn't going to tolerate that kind of threat that close to the homeland. Of course, that might mean taking action against Venezuela at some point, but I don't know many Americans who are going to object to taking out Iranian missiles in a country headed by a man who hates us, should that ever take place. Additionally, the original article makes clear that this is something that's merely in the "planning" stage at this point, meaning construction may never actually even begin. Nonetheless, one would hope someone in Washington is keeping an eye on such things.