Iran in the News
Some troubling, sad, and downright puzzling stories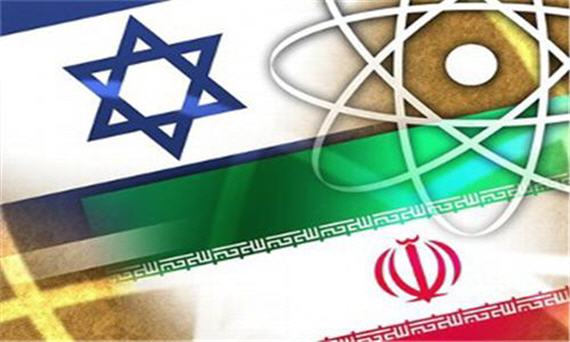 There are a number of stories about Iran in the news today. Some are troubling, some sad, and one is downright puzzling. Israeli PM Benjamin Netanyahu is ratcheting up the rhetoric against Iran:
JERUSALEM — The threat from Iran dwarfs all other challenges the Jewish state faces, Israel's prime minister declared Sunday, as high-level hints of a possible Israeli attack on Iran's suspect nuclear program mounted.

One indirect indication came Sunday, when Israel's military began sending mock text messages to cellphones warning of incoming missiles, part of a nationwide experiment that is to continue through Thursday and reach hundreds of thousands of cellphone users. Last week, defense officials confirmed that Israel's top-tier missile defense system has been upgraded.

"All threats directed at the Israeli home front are dwarfed by another threat, different in its magnitude and substance, and so I have repeated and shall repeat: Iran must not be allowed to obtain nuclear weapons," Prime Minister Benjamin Netanyahu told his Cabinet on Sunday.
The thing I find most concerning is that he may be serious. I fear that between now and the U. S. presidential election in November we will enter a very dangerous period.
In one graphic here's an illustration of just how dangerous the situation may be:
As you can see it's possible that the Iranian authorities may calculate that it's in the country's interests to increase the level of tension to one just short of war, thereby increasing the price of oil above Iran's production break-even point. Unfortunately, miscalculations can happen. Hat tip: ZeroHedge
The confirmed death toll following the 6.4 and 6.3 earthquakes that struck northern Iran on Saturday has risen to 306:
TEHRAN, Iran — Iran Monday raised the death toll from Saturday's twin earthquakes to 306, a day after rescuers called off the search for survivors, state media reported.

Heath Minister Marzieh Vahid Dastjerdi told a session of parliament Monday that the number jumped by about 50 after victims expired in the hospital. More than 3,000 people were injured in the earthquakes, she added in comments broadcast on state radio.

The death toll included some 219 women and children, Dastjerdi said, adding that around 2,000 injured people had been released from hospitals soon after the quake since they had only minor injuries.

Dastjerdi said her ministry has deployed scores of ambulances and medics to the region but still needs helicopters to transfer seriously injured people quickly.

Authorities say old, heavy roofs without frames were largely responsible for the death toll in the rural areas.

Scores of aftershocks have coursed through Iran's mountainous northwest since the 6.4 and 6.3 magnitude quakes hit the region, where some 300,000 people live in an area around 2,300 square miles (6,000 square kilometers) that borders Azerbaijan and Armenia.
The back-to-back earthquakes completely leveled a number of villages. It's terribly sad.
There's reason to believe that Chinese companies are conniving with the Iranian authorities to evade the sanctions that have been placed on Iran:
The Chinese toymaker said he was seeking parts for a "magic horse," a metal-framed playground pony. But the exotic, wildly expensive raw material he wanted seemed better suited for space travel than backyard play.

His shopping list, sent by e-mail to a Seattle factory, started with 20 tons of maraging steel, an ultra-strong alloy often used in rockets. The buyer didn't flinch at the price tag — $2 million — but he repeatedly insisted on secrecy. "This material," an associate confided in an e-mail, "are danger [sic] goods."

Only in recent months did the full scope of the ruse become apparent. The destination for the specialty steel was not China but Iran, and the order had nothing to do with toy horses, U.S. investigators say.

"We are certain," said a law enforcement official familiar with the case, "that the metal was meant for advanced centrifuges in Iran's nuclear program."
A spokesman said that Chinese companies are "moving into the void" left by other companies ending their trade with Iran. Moving into the void, indeed.
Finally, on Sunday a U. S. naval vessel collided with a Japanese-owned oil tanker near the Strait of Hormuz:
The U.S. Navy said one of its guided-missile destroyers collided with an oil tanker near the Strait of Hormuz in the Persian Gulf.

The collision between USS Porter and the Panamanian-flagged bulk oil tanker M/V Otowasan occurred at about 1 a.m. local time, Bahrain-based U.S. 5th Fleet spokesman Lieutenant Greg Raelson said in a phone interview today. The collision was not combat-related and overall damage to the ship is being evaluated, he said.

Strait of Hormuz is a narrow waterway carrying a fifth of the world's traded oil that Iranian officials have threatened to block in retaliation for sanctions targeting the country's nuclear program. The U.S. Navy has said it would move to stop any Iranian attempt block the waterway.

The tanker, owned by Tokyo-based Mitsui OSK Lines Ltd. (9104), can hold 2 million barrels of crude oil and is 95 percent full, according to ship-tracking data compiled by Bloomberg. The vessel loaded at Mesaieed in Qatar and was sailing to Fujairah, the region's largest refueling port in the United Arab Emirates, the data show.
Galrahn has excellent coverage of the incident including links to the Navy's statement on the incident, pictures, and videos of the damage. See, especially, his map of the course of the vessel prior to and after the collision. His observation:
The lack of situational awareness in hindsight of this incident suggests some explaining is necessary, because one would think a modern US Navy AEGIS destroyer could avoid ramming a 300,000 ton super tanker that reportedly has 95% of her 2 million barrels of fuel loaded and is apparently using AIS.
is what immediately occurred to me. Either there's more to this story than is being reported or the mistake that was made was of a potentially disastrous scale.
BTW, if you're wondering what a "Crazy Ivan" (alluded to by Galrahn) is, it's a submarine maneuver consisting of a sharp turn, intended to clear the boat's baffles to detect and, possibly, engage with followers. It's a risky move most commonly used by Soviet commanders during the Cold War, hence "Crazy Ivan".