Is Email That Bad?
A new company has reinvented the communication tool that people love to hate.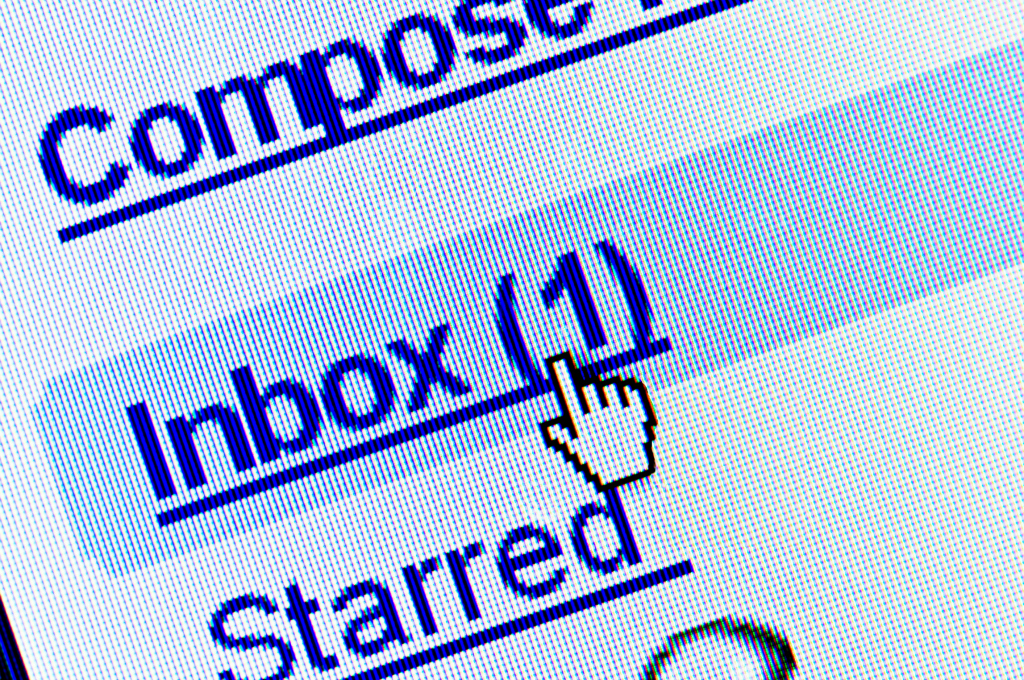 WaPo technology columnist Geoffrey A. Fowler identifies "The three worst things about email, and how to fix them." The latter is a new product called Hey that lets you start over for a small fee. As a power user, I'm not sure I understand what all the fuss is about.
Apologies if you've been waiting for an email from me. My Gmail has 17,539 unread messages.

Raise your hand if you have even more. For many, Gmail accounts have become less communication space and more of an endless pile Google gets to snoop through. Pandemic life has only made digging through the coupons, Zoom invites, newsletters and school assignments more fraught. A lot of important conversations have shifted to text, WhatsApp, Slack and Facebook, but that hasn't done away with email … or made not responding any less impolite.

Most consumer tech gets better over time. Why doesn't email?
I've got more than a quarter million unread emails in my personal account alone. And, yes, the pandemic has increased the flood. I was getting so many from my kid's school that I simply stopped reading them. But that's a function of over-sharing, not of email. They sent me so many text messages that I stopped reading those, too—or, at least, those that required me to open a web page.
Moreover, as Fowler himself notes in the column, email has gotten better over time. Gmail introduces rather significant new features at least as often as other mature software products.
I've gotten some perspective on that over the past month by testing a new consumer email service called Hey. It wants us to declare Gmail, Outlook or Yahoo Mail bankruptcy to start over with a new address, radical new organizational ideas — and pay $100 per year for it. Hey attracted 185,000 sign-ups in its first four weeks, and it's been a moderate success for me. After forwarding my personal Gmail account into Hey, instead of 75 to 100 emails to confront every day, I now get 10 to 20.
How hard is it to "confront" 100 emails? I've probably gotten that many since I started writing this post. Just can the main folder and open the ones that you're interested in reading.
And, I'm sorry, I don't have any interest in shifting from the primary email account that I've used for nearly two decades and start over with some startup.
Yet Hey still does everyone a favor. Its creators, longtime tech rabble-rousers Basecamp, are calling out some of the root problems with the email we've come to tolerate. Hey hasn't totally cracked it, but it's a welcome throwback to an era when our digital tools weren't limited by a few giant corporations driven to mine our personal information.

Here's the root of our problem: Inboxes have become to-do lists other people get to make. In recent years, we handed over a lot of control to black-box algorithms and advertising companies.
So, advertising sucks. It makes everything it touches worse. Television is better without commercials. Ditto radio. Most of what I get in my (snail) mail box is junk that has to be sorted and tossed. We tolerate ads because otherwise those services would be radically more expensive.
Problem 1: Anybody can email you. And they do.
I remember how revolutionary Gmail felt when it arrived in 2004. It gave you gobs of free storage and fast search so you didn't have to organize or delete to find things. Hotmail and Yahoo eventually copied the keep-and-search approach.

Since then, the email tide became a tsunami assault on our attention. You can't search for what you never even see. Every day in 2020, 306 billion business and consumer emails will be sent, according to the Radicati Group — up from 206 billion every day five years ago. Today my inbox is so overstuffed, I pay Google $20 per year for storage rather than clean it.

Hey's radical solution is that we should put up a velvet rope to our inbox. Every time someone new sends you email on Hey, you have to tap thumbs up or down on whether they get through. Senders have no idea and don't have to do anything. The ones that don't get approved go into a special screened-out folder. (Spam gets directed into a separate junk file.)
Given the massive amount of email I get, I've also long since been paying Google for the privilege of not deleting stuff. But I don't understand why having to serve as a manual gatekeeper of spam is better than having an algorithm do it for me.
I get tons of unsolicited crap every day. A lot of it is blog related: People pointing out expired links on years-old posts and offering a more current link, which just so happens to be to their company's website. People offering to write up useful content for me, usually thinly-disguised advertising in less-than-excellent English. People wanting to know how much I charge to publish spam disguised as blog posts. It's all annoying. I ignore much of it and mark some as spam to train the algorithm.
So, yeah, it's annoying can send email without our permission. But, again, if the solution is to charge me for the privilege of sorting through it and marking it myself, I can already do that. For free.
With my work email (which is also in Google suite, although with some government/military annoyances built in), my main problem is what I call institutional spam. People, usually in administrative posts at university headquarters, constantly forward messages to literally everyone with a university address that are useful to only a handful of people. It's both easier for them and makes it obvious to the bosses that they're "working." But there's no way to mark them as spammers because the messages aren't coming from their personal email account but rather the MCU-Everyone account. But, again, Hey couldn't fit that for me.
Cutting out some senders feels good, even if it isn't 100 percent effective. Farewell, Netflix "Top Suggestions for Geoffrey" email! But it's also work — even after a month, some days I have to screen out five or more senders. And you can't ban senders who send both marketing that you don't need and receipts that you do. Still, my overall email load is a fraction of what it was before.
So, first, five senders in a day isn't even an annoyance. Second, Netflix is sending Geoffrey suggestions because Geoffrey asked them to. Log into the Netflix account and change your settings, Geoffrey.
Beyond that, as Fowler points out, all of the major providers have tools that do something very much like this:
On Gmail you'll find a tiny "Unsubscribe" label next to the address of some, but not all, messages that should make future ones stop. Also, in the Web, if you tap the three dots on the top right side of a message, you can tap "Block," which sends the sender to the spam folder. (Pressing "Mute" just makes that particular conversation thread go away.)
On Outlook there's also an "Unsubscribe" label next to some messages and a special page (link here) where Microsoft gathers everything it suspects is a "subscription" in one place so you can say bye-bye.
Yahoo Mail makes a "Spam" button easy to get to at the top of the message but buries the "Unsubscribe" option under the three dots at the top right of a message. There you'll also find a "block" sender, which keeps the sender from making it through at all.
I don't bother to hit "unsubcribe" because doing so alerts the company that I'm interacting with their messsages. Just spam them, Geoffrey.
Problem 2: Important stuff gets lost
Some email purists think we need to achieve "inbox zero," where every message is filed or deleted. That sounds exhausting. Of my 17,539 unread emails, there are probably only a few dozen that I'm really interested in — or, would have been, if I'd seen them. How do we surface the right ones?

In 2013, Gmail introduced the idea that we should have more than one inbox. Under search in Gmail you'll see three tabs: Primary, Social and Promotions. Whenever email comes in, Google's artificial intelligence decides where it should go, like the Sorting Hat at Hogwarts. Since 2018, it will also resurface emails you didn't respond to but it thinks you should.

Microsoft introduced its own magical sorting to Outlook in 2016 using two inboxes, Focused and Other. (Yahoo's default is still just one long list.)

In theory, AI can help surface what matters when most people don't have the time to organize inboxes themselves. In practice, the AI flunks just often enough to make email even more of a mess. My Primary Gmail inbox is still cluttered with stuff I rarely read. (This being Google, the world's biggest ad company, promotions gets its own default tab, but not newsletters.) And I know tech support folks who find Outlook's Focused Inbox so unreliable, they make turning it off part of setting new accounts.

You can try to make their AI smarter. On Gmail, you can turn on additional tabs for Updates and Forums in Settings, and Google says it gets better at sorting when you move messages between the tabs and reply to emails. Microsoft says you can teach Outlook what matters most by moving emails between Focused and Other.

Hey's solution: Use human intelligence rather than artificial intelligence. It offers three functional inboxes and asks you to screen senders into them, too. Front and center is the Imbox, which only shows messages you haven't read at the top. (That's I-M-box, like I-M-portant messages. I'm rolling my eyes, too.) The Feed is where you send all the newsletters and promotions you can scroll through as previews (like on Facebook's news feed), rather than rows of subject lines. And the Paper Trail is a home for things like receipts and tickets.

Hey's categories make more sense for the emails I receive, though I still struggled with where to direct those senders who use the same address for everything. "Over time we'll work out ways to help people deal with senders who use the same email address for good stuff and junk stuff," Basecamp chief executive Jason Fried told me.
So, again, I share the frustration of getting inundated with crap and having to make sure to not miss important ones. But it's not obvious why my having to screen each message and put it into an "IMbox" (if you're going to make up a cutesy new world with an acronym, make it visually obvious) is easier than what I do now. Gmail has had a Primary folder for years and has let me mark important messages with a star for as long as I can remember.
And there are all manner of filtering tools available within the interface. When I worked at the Atlantic Council, I created rules that automatically flagged messaged from the CEO, putting a big red label next to them and also tagging them into their own folder.
Indeed, Fowler eventually acknowledges this:
Gmail offers a "Filter Messages Like This" option in the three-dot menu at the top of messages, where you chose how to sort by email address or, more helpfully than Hey, even keywords.
Outlook makes it a bit easier with a button labeled "Sweep" at the top of every message. Tap it, then tell it to send that message and all future ones from that sender into a folder. You can also set up "Rules" to redirect messages based on things like words in the email.
Yahoo Mail also has filtering tools available in the three-dot area on top of messages.
I won't argue with Fowler's third complaint:
Problem 3: Your email isn't really private
To be sure, AI lets Gmail and Outlook do some nifty things, such as offering suggestions on how to write emails. But there's no way to opt out of their data mining. "The assistive experiences people have come to expect and rely on in email are only made possible through the use of AI and machine learning models," Lynn Ayres, the general manager of Outlook, said in an email.

You have to pay $100 per year for it, but Hey has no advertisements and promises not to mine our correspondence.
First, I don't know why we'd trust Hey to follow through on this once it's bigger. Second, if it takes off at all, Google or Microsoft will almost surely buy it and mine the data.
The bottom line is that the ubiquity of email has indeed brought in a lot of frustrating problems—mostly just the sheer volume of crap that we get. But it's really not that hard to sort through and find the stuff we want to read while ignoring the rest.
Indeed, I'd argue that email is far better in that regard than snail mail. The vast amount of what's in my mailbox is junk and it's increasingly difficult to distinguish junk from legitimate. Companies that I do business with send me junk constantly in the same envelopes they send for legitimate correspondence. Things frequently come disguised as official government mailings. I used to just throw away anything that didn't have a return address identifying who it was from but, too often, it wound up being legitimate mail I should have opened.
And email spam is far, far less annoying than the spam calls to my telephones. I've long since abandoned my land line phone because the ratio of junk to real was staggeringly high. And I now have my iPhone set to automatically reject calls from numbers not in my address book because I'd otherwise get a dozen or more spam callers a day.