Is Europe Turning Right?
Parties described as "far right" or "extreme right" have done very well in Europe's most recent elections.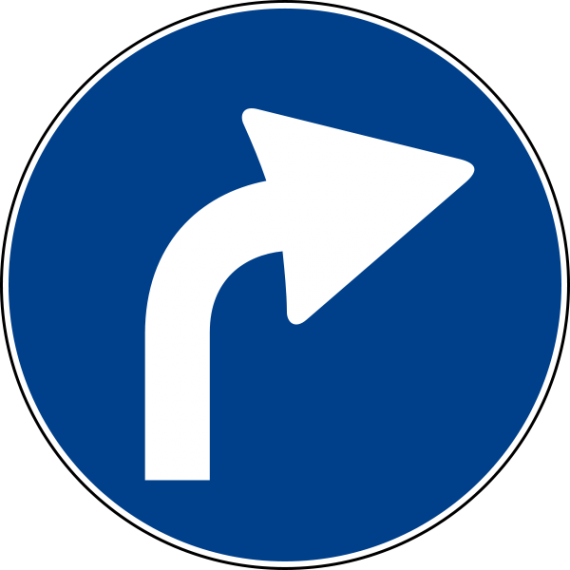 Politics does not translate well. What's thought of as "left-wing" in one country could be "right-wing" in another. Ideas thought of as "centrist" in one country may be completely outside mainstream politics in another. Britain's UKIP, sometimes described as "far right", supports Britain's National Health Service, a policy which we are assured in the United States would relegate it to the left fringe. What's a necessity in one country is beyond the pale in another. In many European countries "far right" used to mean "royalist" and in some for all I know still does.
Add that the very terminology of "left" or "right" we use to describe political orientation derives from the seating arrangements of the French États généraux of 1789 and it's clear that our language for describing politics is hopelessly inadequate.
Still, something seems to be going on in Europe:
A German political party that has been compared to the Nazis will enter the European Parliament for the first time, in an election marked by a surge in right-wing parties that are either sceptical or hostile to the EU.

The NPD has been campaigning on a platform of stopping immigration and been called racist and anti-semitic.

They have fought under the banner of slogans like "Money for granny instead of Sinti and Roma" and "the boat is full", given interviews insisting Europe is "a continent of white people" and, as pictured below, have marched with banners proclaiming the Nazi ideology of "National Socialism".
Germany's NPD isn't alone. Last week Britain's UKIP, the UK Independence Party, won enough victories in local elections to place it on the British political map:
The UK Independence Party is a truly national force and has "momentum" behind it, Nigel Farage has said after its victory in the European elections.

Hailing a "breakthrough" in Scotland and a strong showing in Wales, he said UKIP would target its first Westminster seat in next week's Newark by-election.

Lib Dem leader Nick Clegg has said he will not resign after his party lost all but one of its 12 MEPs.

He said he was not going to "walk away" from the job despite the poor results.

Mr Farage has been celebrating his party's triumph in the European polls, the first time a party other than the Conservatives or Labour has won a national election for 100 years.

UKIP won 27.5% of the vote and had 24 MEPs elected. Labour, on 25.4%, has narrowly beat the Tories into third place while the Lib Dems lost all but one of their seats and came sixth behind the Greens.
and France's Front National, captained by the charismatic Marine Le Pen, has scored an historic victory:
It was, as even their avowed opponents agreed, an historic victory. Or as French foreign minister Laurent Fabius succinctly put it, there was "one winner and a lot of losers".

From the beginning of the European election campaign weeks ago Marine Le Pen was insistent that Sunday evening would finally see the Front National emerge as "France's number one party".

Election pundits scorned her pretensions; the opinion polls confirmed them.

As the election results were predicted – and later confirmed – on Sunday evening, there were cheers followed by an enthusiastic but not particularly in-tune rendition of La Marseillaise from the party faithful gathered at the FN headquarters in the Paris suburb of Nanterre.

The far-right FN had done better than even it had probably expected or hoped, polling a historic 25% of votes in the European elections and becoming France's top party on the European stage.
Golden Dawn in Greece. Lega Nord in Italy. The list goes on.
Some of these parties are genuinely right-wing and I think that should give us some concern. Some are nativist. IMO the connecting thread among these parties is that they're anti-elitist or populist parties whose fortunes have risen in the aftermath of the global financial crisis and, even more significantly, the policy responses to the global financial crisis which have been overwhelming elitist and top-down. That the benefits of those policies have largely accrued to the elite and those at the top should surprise no one.
Whatever the nature of these upstart policies, the wave on these upstart parties does not seem to have crested yet and we can only guess at the implications of what happens when it does.