Is Non-Violence Really Limited?
Would non-violence really have failed against the Nazis? History suggests maybe not....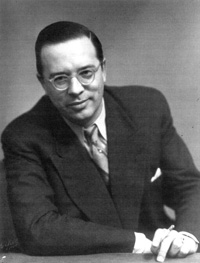 In discussing the "limits of non-violence", my colleague Doug emphasizes his belief that non-violence is an ineffective response against tyranny.
The problem with this example is that the non-violent protest sort of assumes that the entity you're protesting against isn't simply going to turn the machine guns on you, pull the trigger, and kill you in the middle of your "non-violent" protest.
This argument doesn't make any sense at all. By the same logic, I might say that responding to tyranny with violence sort of assumes that the tyrannical entity you're using force against isn't simply going to turn the machine guns, tanks, bombs, planes and secret police on you, taking advantage of their superior numbers, weaponry and resources to pull the trigger and kill you in the middle of your "violent uprising." That is, after all, why the Germans didn't hesitate to use tanks against Jewish partisans armed only with rifles. Therefore, violence never ever works against tyranny ever.
That is, obviously, an absurd argument. But so is my colleague's argument against non-violent resistance as a means of fighting tyranny. The thing is, in both non-violent and violent resistance, tactics are of vital importance.
While mass protests are obviously one means of non-violent resistance to tyranny, they are far from the only means of non-violent resistance. Indeed, even against the Nazis, individuals and groups were actually quite successful in employing non-violent resistance against the Nazis. For example, the Norwegian "ice front" kept Nazi influence on day to day life in Norway pretty low. Civil servants and businessmen such as G.K. Duckwitz, Chiune Sugihara and Oskar Schindler were able to use their political savvy to save thousands of Jews from the Holocaust. Other organizations saved thousands more elsewhere in Europe.
More recently, non-violent movements successfully ended Apartheid in South Africa, destroyed the plantation economy and virtual serfdom in Hawaii (leading to statehood), enabled the independence of Samoa, Egypt, and India, and succeeded many other ways, besides. As for the success of non-violence against tyrannical regimes, let's not forget the success of non-violent movements against the Soviets and Eastern European Communists, such as the Baltic Republics, Solidarity in Poland, and the Velvet Revolution in Czechoslovakia. In fact, I'd have to do some historical digging to be sure, but I'd be willing to bet that there have been more successful non-violent revolutions leading to stable democracies than there are violent ones.
In fact, as I think about it more and more, it seems to be that non-violent resistance against tyranny has been generally more successful than violent resistance. The French Revolution led to Napoleon. World War I led to World War II. World War II led to the Warsaw Pact, the Cold War, and needless blood spilled in Latin America, Asia, and Africa. And lets not forget the myriad numbers of violent revolutions that never achieve their aims for independence or revolution at all.
But when you think about it, though, this makes quite a bit of sense. Non-violent resistance doesn't result in nearly as much death or hardship as violent resistance. So there are no cycles of violence or revenge that keep continually getting fed, keeping the fires of anger and hate bellowing. They're less destructive economically, so there's less chance of demagogues leading populist revolts, the military forcing a coup or neighbors taking the opportunity to invade.
Indeed, it never fails to surprise me just how much people are willing to defend the use of force. Now, I don't deny that in some cases violence may be necessary, but violence seems to always bring unintended consequences. And, you know, violence is pretty horrible.
Of course, human nature being what it is, I shouldn't be surprised. Nonviolent resistance is hard. Loving your enemies is hard. Violence and anger? Sadly enough, they're pretty easy.