Is The Current Economy The "New Normal?"
What if things don't ever get better?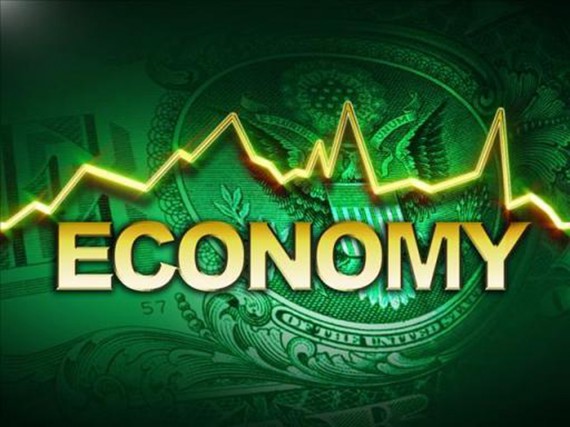 Touching on a theme that we've written about here at OTB several times in the past couple years, CNBC's Jean Chua cites analysts who argue that the continued weak performance in the job market may be an indication that we'll have to get used to a "new normal" where the natural rate of unemployment is higher than we've expected in the past:
The jobless rate in the United States will never go back to where it was before the global financial crisis and people will have to get used to a "new normal" of 6-7 percent even if the economy starts revving up from where it is now, observers tell CNBC.

As the U.S. government prepares to release nonfarm payroll numbers for July on Friday, economists expect about 100,000 jobs created during the month and the unemployment rate to remain steady at 8.2 percent. 80,000 positions were added in June.

However, some investors say the consensus is too optimistic and higher structural unemployment is here to stay.

"We really have a fundamental change in the workforce," Michael Yoshikami, Founder and CEO of Destination Wealth Management told CNBC Asia's "Squawk Box" on Friday.

"We should have realized that the unemployment rate is simply not going to go back where it was and we should start realizing that there is a new normal and the real unemployment rate in the United States will be 6-7 percent, where the recovery is in full steam, rather than 4 percent."

Nonetheless, he expects job growth to be positive albeit "very sluggish" going forward.

Patrick O'Keefe, Director of Economic Research with consulting firm J.H. Cohn, agrees that job growth is simply not as robust as it should be and that unemployment will be higher than normal. He estimates that 65,000 positions were added in July and that the public sector will also continue to shrink as municipal governments cut workers.

"With respect to the trend rate of both GDP growth and employment growth, we should be looking at a slower trend rate of growth in total output and a higher natural rate of unemployment, or full employment rate, if you will," O'Keefe said. "When you look at the indicators of demand in the economy, the output measure, income measures, the economy here is decelerating and employers are very reluctant to take on additional workers."
There's a tendency, of course, for people to start believing that the way things are now is the way they are always going to be. That's the main reason that asset bubbles come into existence, because people start to believe that unusually strong price growth is something that will always exist. As a result, they make investments dependent on the fallacy that prices always go up, and pay the price in the end. The same thing is true of economic forecasting to some extent. Just because we've experienced three fairly bad years of economic growth, that doesn't mean that this is how things will always be. After all, even a prolonged period of economic weakness doesn't  necessarily tell us anything about how the future will be. Just ask the people who lived through the Great Depression only to see the economy boom in 1950's, or the people who lived through the stagflation and high interest rates of the 70's only to see the economy boom in the 80's and 90's. Five years from now, we could find ourselves in the middle of an economic boom that wipes out the labor market problems we're experiencing right now. Predicting the future by looking at the present isn't always a good idea.
Nonetheless, both of the analysts that Chua quotes make some good points about where things appear to be headed that are worth keeping in mind. For one thing, we haven't seen the kind of economic growth that we would normally expect to see after a major recession and, indeed, there have been several occasions in the past three years when it's seemed like we would slip back into another recession. With growth now below 2% and possibly heading close to 1% during the remainder of the year, that seems to be more of a likelihood now than at any time previously.
Additionally, it's hard to see where additional jobs are going to come from.  Employers have responded to the recession and the weak recovery by finding ways to cut costs and increase worker productivity rather than taking on the expense of hiring additional workers. It's worth noting that every new employee results in costs to employers that go far beyond base salary, especially if once you consider the costs of benefits like employer-provided health insurance. Unless an employer believes that the revenue additional labor is going to generate exceeds the cost of that labor, they're not going to engage in significant hiring unless they absolutely need to for logistical purpose and even then it would be as limited as possible.  The increases in worker productivity that we've seen since the recession ended, combined with general uncertainty about the direction of the economy and policy in Washington, is likely the most prominent reason we haven't seen large increases in hiring like we did after the 1981 recession and the recession of the early 1990s. Whether that continues into the future is something I'm not willing to take a guess at, but if it does then we may indeed be entering into an era where low unemployment means a level we would've been unwilling to accept a decade ago.