Is the Death Penalty Unconstitutional?
Dissenters to a denied emergency appeal argue it is.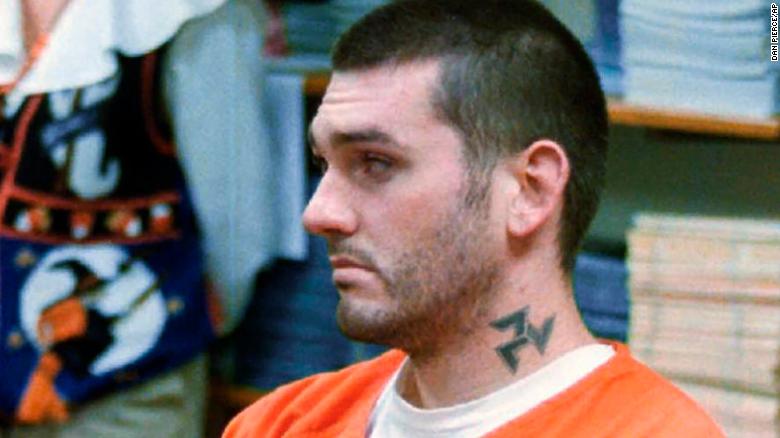 The US Supreme Court has allowed the first federal execution in years to go forward. The dissenters argue that it's time to rule capital punishment to be cruel and unusual punishment.
CNN ("Supreme Court rules federal execution can proceed for Daniel Lewis Lee"):
The Supreme Court cleared the way for the resumption of the federal death penalty, in an unsigned order released after 2 a.m. ET Tuesday.

The court wiped away a lower court order temporarily blocking the execution of convicted killer Daniel Lewis Lee in a 5-4 vote.

Lee, a one-time white supremacist who killed a family of three, was scheduled to be executed Monday in what would have been the first federal execution in 17 years. On Monday, a federal judge blocked the planned execution of Lee, and three others, citing ongoing challenges to the federal government's lethal injection protocol.

[…]

The Supreme Court said that the death row inmates, including Lee, bringing the case "have not established that they are likely to succeed" in their challenge in part because the one drug protocol proposed by the government — single dose pentobarbital — has become a 'mainstay' of state executions."
The ruling is as one would expect; the decision was per curium, which means it's unsigned and ostensibly unanimous. In reality, it was just the five conservatives, who reasoned that the drug in question:
Has been adopted by five of the small number of States that currently implement the death penalty.
Has been used to carry out over 100 executions, without incident.
Has been repeatedly invoked by prisoners as a less painful and risky alternative to the lethal injection protocols of other jurisdictions.
Was upheld by this Court last year, as applied to a prisoner with a unique medical condition that could only have increased any baseline risk of pain associated with pentobarbital as a general matter. See Bucklew, 587 U. S. _.
Has been upheld by numerous Courts of Appeals against Eighth Amendment challenges similar to the one presented here. See, e.g., Whitaker v. Collier, 862 F. 3d 490 (CA5 2017); Zink v. Lombardi, 783 F. 3d 1089 (CA8 2015); Gissendaner v. Commissioner, 779 F. 3d 1275 (CA11 2015).
As emergency appeals go, this would seem to have been pro forma. But not so much.
Justice Stephen Breyer, joined by Justice Ruth Bader Ginsburg reiterated in one dissent something he has said before: he thinks it's time for the court to revisit the constitutionality of the death penalty."

The resumption of federal executions promises to provide examples that illustrate the difficulties of administering the death penalty consistent with the Constitution," he said.

Justice Sonia Sotomayor, joined by Justice Elena Kagan and Ginsburg wrote separately to criticize the court's "accelerated decision making."

"The court forever deprives respondents of their ability to press a constitutional challenge to their lethal injections," she said.
I have little sympathy for Sotomayor's complaint. It's absurd that slam dunk cases like this—there's simply no question of Lee's guilt—are allowed to wind their way through endless appeals, with the US Supreme Court ultimately having to weigh in at least once on every single one of them.
Breyer's dissent is more interesting if less than novel. Several liberal justices were arguing that capital punishment was per se unconstitutional as early as the 1960s. And there was a four year period from 1972 to 1976 when that view prevailed.
The interpretation of the Eighth Amendment's admonition that "Excessive bail shall not be required, nor excessive fines imposed, nor cruel and unusual punishments inflicted" may be the best example of where textualism and original intent fail as tools for Constitutional interpretation. While I'm sympathetic to both as starting points, words like "cruel" and "excessive" are inherently subjective. And originalism would be absurd in this instance, allowing any practice that was in place in 1791 (when the amendment went into effect) and making advances suspect.
In the case of that particular clause, then, just about everyone demurs to a living Constitution. Cruelty, excessiveness, and unusualness are moving targets that require judges to, well, apply their judgment.
In most instances, then, the per curiam opinion's pointing to "the small number of States that currently implement the death penalty" would actually been seen as evidence on the side of Breyer's dissent. The death penalty has become unusual outside of a handful of states precisely because a consensus has emerged that its implementation is arbitrary and capricious. Even if we set aside the fact that we sentence too many people to die who aren't guilty of the particular offense in question, we've long known the black and indigent defendants are far more likely to be slated for capital punishment than others for the same offense.
But, in the particular case of the death penalty, defenders have a trump card: the Constitution would seem to particularly allow it. Repeatedly.
The Fifth Amendment, proposed and ratified along with the Eighth as part of the Bill of Rights, provides that, "No person shall be held to answer for a capital, or otherwise infamous crime, unless on a presentment or indictment of a Grand Jury, except in cases arising in the land or naval forces, or in the Militia, when in actual service in time of War or public danger; nor shall any person be subject for the same offence to be twice put in jeopardy of life or limb; nor shall be compelled in any criminal case to be a witness against himself, nor be deprived of life, liberty, or property, without due process of law; nor shall private property be taken for public use, without just compensation."
The same people who prohibited cruel and unusual punishment, then, contemplated capital crimes and people being put in jeopardy of and, indeed, deprived of, their life.
Further, the Fourteenth Amendment, passed in 1868 as the middle of three amendments in the aftermath of the Civil War to free the slaves and elevate them to full citizenship, provided "nor shall any State deprive any person of life, liberty, or property, without due process of law; nor deny to any person within its jurisdiction the equal protection of the laws."
So, to the extent the Eight Amendment somehow prohibited capital punishment, it would be superceded, at least at the State level, by the Fourteenth.
It seems obvious to me, then, that while society may have come to the consensus that executing criminals is barbaric (it actually hasn't; indeed, it's more popular now than it was in the 1950s, 1960s, and early 1970s) states outside that consensus are not barred by the Constitution from doing it.
A Democratic Congress could pass a law ending capital punishment next January and President Biden could sign it into law. He could also commute the sentences of any federal criminal on death row to life in prison. But, of course, a Republican Congress and President could come in down the road and renew the death penalty; the commutations would be irreversible.
Congress has no authority to ban states from executing those convicted of capital crimes. But they could, I suppose, force states to ban it by tying it to funding. (That's how, for example, they forced a 55 mile per hour speed limit and a 21-year-old drinking age.)
Aside from simply ignoring the Fifth and Fourteenth Amendments, the Supreme Court could simply rule any given protocol for carrying out executions unconstitutional. That's what the narrow majority did in Furman back in 1972. (They also, rather oddly, essentially wrote new laws that would be Constitutional, which were promptly passed by a flurry of states. And generated a surge in the popularity of capital punishment.)
UPDATE: Lee was executed this morning.
Daniel Lewis Lee, a convicted killer, was executed Tuesday morning in the first federal execution in 17 years after the Supreme Court issued an overnight ruling that it could proceed.

Lee was pronounced dead by the coroner at 8:07 a.m. ET in Terrre Haute, Indiana. His last words were "I didn't do it. I've made a lot of mistakes in my life but I'm not a murderer. You're killing an innocent man," according to a pool report.
He was not an innocent man. But his case does illustrate the vagaries of capital punishment:
G. Thomas Eisele, the federal judge who presided over the case, conceded that he had often questioned his work during the combined trial, lamenting that Lee's co-defendant, Chevie Kehoe, was "more culpable" yet was spared by the jury and sentenced to life in prison. 

"I frequently have second-guessed my own decisions in this case and wondered what, if anything, I could have done differently that might have resulted in a more rational outcome," Eisele, then 91 and retired, wrote in 2014. "I have no doubt that all involved did the best they could at the time with the knowledge that they had. Still, the end result leaves me with the firm conviction that justice was not served in this particular case, solely with regard to the sentence of death imposed on Daniel Lewis Lee."

The years of unease have not been solely Eisele's burden, despite his death three years ago. Dan Stripling, the lead prosecutor in the case, also has written about the arbitrary nature of the sentences returned against Lee and Kehoe, whose victims included an 8-year-old girl.

The loudest voices, however, belong to the victims' closest family members, who don't doubt Lee's involvement, but maintain that it would be "unfair" to execute the 47-year-old once-avowed white supremacist while the undisputed ringleader serves a life sentence.