Is The Prosecutor In George Zimmerman's Case Harming His Right To A Fair Trial?
The prosecutor in George Zimmernan's case has made public "evidence" that will likely never be admitted at trial, but which could prejudice the case immensely.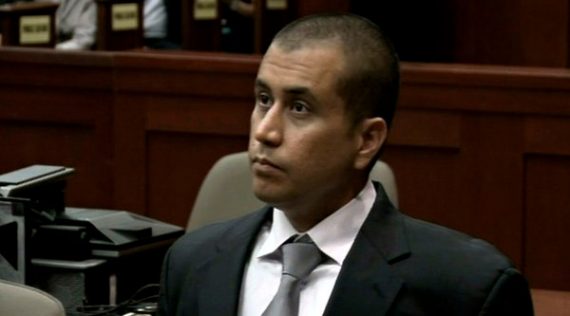 After a court ruling on Friday that permitted her to do so, the prosecutor in the George Zimmerman case has released a witness statement that includes material that can only be described as inflammatory and potentially prejudicial to Zimmerman's right to a fair trial:
MIAMI – An Orlando woman now in her mid-20s told investigators that George Zimmerman, who is charged with second-degree murder in the killing of Trayvon Martin, molested her over a decade, beginning when they were both young children, according to an audio tape released on Monday.

The woman, whose parents were close to the Zimmerman family, talked to investigators on March 20. Identified only as Witness 9, she said she had come forward now, a decade after her last encounter with Mr. Zimmerman, 28, because, after his arrest, she was no longer afraid of him.

It is unclear how, or whether, prosecutors plan to use the allegations in their case against Mr. Zimmerman, who is free on $1 million bond. Mark O'Mara, Mr. Zimmerman's lawyer, tried unsuccessfully at the last minute to block the special prosecutor from releasing the tape, which he said was irrelevant and prejudicial. He also sought to block the release of another tape in which the same witness describes Mr. Zimmerman's family as routinely disparaging black people.

The witness said that Mr. Zimmerman, who is about two years older than she is, first molested her when she was 6. She was staying in the Zimmermans' Virginia home while her mother and father were moving from Louisiana to Orlando, Fla. The woman said Mr. Zimmerman had groped her with his hands while they lay under a blanket as they watched television with a group of children.

Other groping episodes followed, she said. She visited the family "at least once a year" and she was molested during some of those visits, she said, including once behind a curtain when she was 7 or 8 and another time on a bunk bed when she was around 12.

"Before we left the room or left any place, he would say we weren't doing anything – we were just laying there or we were just playing hide-and-seek," said the woman, whose voice cracked as she recounted the events." He would always make sure that he told me that. And I didn't know. I was a kid. I didn't know any better."

The acts typically involved "a lot of kissing, groping. He would put his hands under my shirt and just rub and grab my chest and put his hands down my pants again," the woman said.

The woman said that she had been traumatized by what happened and that she had blocked much of it from her mind. She said she had been too ashamed to tell anyone, including her parents. But she said she also feared that no one would believe her because Mr. Zimmerman came across as so likable.

"He just sucked up to my dad," she said. "He was like the son he never had. He was always very charming and personable with everyone in the family and would always just laugh and entertain everybody. But he was different behind closed doors with me."

The last encounter, and the only one that took place in Florida, occurred shortly after Mr. Zimmerman arrived in Lake Mary, not far from where she lived with her family, the woman said. She was 16 and Mr. Zimmerman was 18. He had invited her to a housewarming gathering, she said. When she arrived inside, he was alone. Frightened, she said, she followed his instructions and lay down on the bed, and he started groping her again. At that point, she said, she got up, ran out and jumped into her car. He followed her to the door but no farther, she said.

Always, she said, "I was so afraid."

In 2005, when the woman was 19, she confided in her sister who told their parents, she said. She and her parents met with Mr. Zimmerman at a pizzeria in Lake Mary, she said. But she never described to them the full extent of the molesting, she said.

"Instead of talking about it, all he did was come in the room, come in the restaurant, and sat down on the end of the booth and said, 'I'm sorry,' and just got up and walked out," she said.

Her mother thought it best not to pursue criminal charges, she said, adding that they believed that Mr. Zimmerman would just deny the accusations and that the case would be dropped.
Now there's a lot you can say about this story. First of  all, we're talking about incidents that allegedly occurred as long ago as 20 years ago and even the most recent one occurred as long ago as 11 years ago. The most recent incident occurred when Zimmerman was an adult and when she told her family about the alleged incidents four years later, nobody apparently even considered going to the police about this. It makes one wonder just what this "groping" was all about, and just how credible this unidentified witness actually is. Secondly, these are just allegations. There have been no charges filed, and we have no way to determine the credibility of this woman or what Zimmerman's side of the story might be. People will likely evaluate this story based on how they feel about the Zimmerman case itself. If they're inclined to believe Zimmerman's version of the events of February 25th, then they'll dismiss the allegations. If not, they will think that these allegations tell us something about what kind of person Zimmerman is and what may or may not have happened that day.
The biggest concern about this story being made public, though, is the impact it may have on Zimmerman's right to a fair trial by a jury that will only judge the evidence submitted to it. I am not a Florida attorney, however there seems to be virtually no way that this story could ever be considered admissible evidence at trial. In general, evidence of prior crimes is only admissible against a Defendant under very specific circumstances. Convictions for felonies or for misdemeanors that involve lying, for example, are generally admissible to impeach the credibility of any witness, including a Defendant if he chooses to testify. Zimmerman, of course, was not only not c0nvicted in relation to these allegations, he was never even charged so that's not even an issue here. There are also circumstances under which so-called "Prior Bad Acts" can be used against a Defendant at trial even if he or she doesn't testify, and it isn't necessary for their to have been a conviction in connection with the act in question. One purpose for which such evidence can be admitted is to demonstrate a similar pattern or modus operendi on the theory that if you can show that the Defendant has committed a similar act in a similar way in the past, then it would have sufficient probative value to the jury to outweigh the prejudicial effect on the Defendant. That's not an issue here, of course, because the alleged offenses are so dissimilar. In this case,  there would be absolutely no probative value to the evidence of this witnesses allegations against Zimmerman, and the potential prejudicial effect of him being accused of being a repeat molester is so great that it strikes me as virtually impossible that this witness will ever be able to testify to these alleged facts.
That is where the problem exists.
Zimmerman's attorneys fought strongly to keep this witnesses statements from being made public for obvious reasons. The press interest in this case is extraordinarily high. Indeed, the linked story above comes from The New York Times rather than a newspaper in Florida. With trial months away at the earliest, the potential for information like this to poison the jury pool is great, and it will take some serious questioning to determine that potential jurors have not been influenced by information like this and even then, you can never really know for sure. Zimmerman's lawyer released this statement today:
In her statements, Witness #9, who is George Zimmerman's cousin, alleges that Mr. Zimmerman inappropriately touched her beginning when she was 6 and Mr. Zimmerman was almost 8, and that it continued on occasion until she was 16 and Mr. Zimmerman was 17.

The defense moved to block the public release of Witness #9's statement in a motion filed on June 18, 2012 contending "The content of this statement is not relevant to the issues of this case, and it would not be admissible in the State's case in chief." The motion further contends that this irrelevant statement should be withheld from public dissemination because of the substantial risk that public disclosure will lead to widespread hostile publicity which would substantially impair the Defendant's fair trial rights, and would pose a serious threat to the administration of justice.

That request was denied on July 13, 2012 by Judge Lester. Because there is a Motion for Disqualification pending, this morning, we asked the prosecution not to release Witness #9's statement until there was a ruling on the Motion for Disqualification. This is an appropriate request as, should the motion for disqualification be granted, reconsideration of recent rulings by the judge is appropriate. However, the prosecution elected to make the public disclosure anyway.

Now that this statement is part of the public record, the defense will vigorously defend Mr. Zimmerman against the allegations. In the next several weeks, there will be reciprocal discovery filed regarding Witness #9's statement.
The Motion For Disqualification that the statement refers to is a motion that Zimmerman's lawyers filed on Friday to ask the Judge currently presiding over the trial to recuse himself based upon statements that he made about Zimmerman's credibility in the order he entered granting Zimmerman bond. This is actually the second time that the defense team has asked a presiding judge to recuse themselves in a case, the first came early on when it turned out that Judge who had been randomly assigned to the case initially was the wife of a defense attorney who had spoken to Zimmerman about representing him and whose partner is acting a legal analyst for CNN in the case. That motion was granted. How this judge will react to the motion is unclear, but based on the language of the order it was clear that the defense at least had to make the motion to preserve their appeal rights.
Getting back to Witness No. 9, though, I think it's rather unfortunate that the Judge lifted the seal on this statement and that the prosecution chose to make it public. It tells us nothing about what happened between Trayvon Martin and George Zimmerman on that fateful night, and it only serves to create the danger that Zimmerman's rights are going to be compromised.