Is There An American Cultural Divide?
Have Americans divided themselves into what are becoming increasingly different cultures?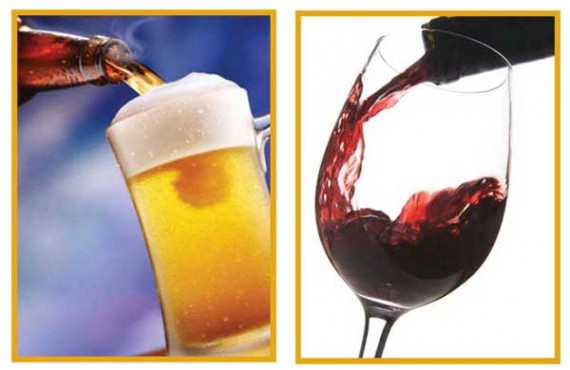 Charles Murray made a name for himself on the right starting in the early 1980's with his ground-breaking book Losing Ground
a survey of the impact of 30 years of welfare programs that helped lay the groundwork for the welfare reform of the 1990s. He garnered even more attention, much of it negative, in the 90s when he co-wrote The Bell Curve
that purported to examine the role of intelligence in the social and economic divides we see society. The book was widely, and incorrectly seen as promoting racism by many on the left but Murray's basic premise was never really disputed. Now, Murray is out with a new book called Coming Apart: The State of White America, 1960-2010
where he argues that white America is developing a cultural divide between elites and the working class that didn't exist before. Murray talked about the premise of the book in a Wall Street Journal Op-Ed published last week:
America is coming apart. For most of our nation's history, whatever the inequality in wealth between the richest and poorest citizens, we maintained a cultural equality known nowhere else in the world—for whites, anyway. "The more opulent citizens take great care not to stand aloof from the people," wrote Alexis de Tocqueville, the great chronicler of American democracy, in the 1830s. "On the contrary, they constantly keep on easy terms with the lower classes: They listen to them, they speak to them every day."

Americans love to see themselves this way. But there's a problem: It's not true anymore, and it has been progressively less true since the 1960s.

People are starting to notice the great divide. The tea party sees the aloofness in a political elite that thinks it knows best and orders the rest of America to fall in line. The Occupy movement sees it in an economic elite that lives in mansions and flies on private jets. Each is right about an aspect of the problem, but that problem is more pervasive than either political or economic inequality. What we now face is a problem of cultural inequality.

When Americans used to brag about "the American way of life"—a phrase still in common use in 1960—they were talking about a civic culture that swept an extremely large proportion of Americans of all classes into its embrace. It was a culture encompassing shared experiences of daily life and shared assumptions about central American values involving marriage, honesty, hard work and religiosity.

Over the past 50 years, that common civic culture has unraveled. We have developed a new upper class with advanced educations, often obtained at elite schools, sharing tastes and preferences that set them apart from mainstream America. At the same time, we have developed a new lower class, characterized not by poverty but by withdrawal from America's core cultural institutions.
As a basic premise, it's hard to argue with this part of Murray's argument. There's little doubt that "working" and "professional" class people have much less in common today than they may have in the past, and that there are fewer changes that the two groups will socialize with each other in ways that they might have in the past. To some degree this is due increased suburbanization and the natural tendency that people have to associate and socialize with people who are generally similar to them. Whether that's a good or bad thing is up for debate, but it's the kind of natural human behavior that strikes me as being hard to change no matter what kind of social policies you enact.  Where Murray sees the beginnings of some massive social calamity, it's possible that all we're really seeing is natural cultural evolution.
In the Op-Ed, Murray posits two towns called Fishtown and Belmont. One is made up predominantly of working-class people, the other people who have at least a Bachelors Degree or higher. In order to help support his contention that the cultural divide he talks about is not simply based on race or ethnicity, Murray assumes that these are all-white or predominantly white communities. A visitor to  these two hypothetical communities, Murray notes, would find vast differences between the two when it comes to marriage rates (higher in Belmont than Fishtown), out-of-wedlock births (higher in Fishtown than Belmont), what he calls "industriousness," or the phenomenon of large numbers of working class men who have dropped out of the labor force (lower labor force participation rates in Fishtown than Belmont), crime (higher in Fishtown than Belmont), and Religiosity (higher in Fishtown than Belmont). All of these differences can be verified simply by looking at the relevant social science statistics, and they no doubt point to real differences between working class Americans and professional class Americans.
All of this leads Murray to observe:
If you were an executive living in Belmont in 1960, income inequality would have separated you from the construction worker in Fishtown, but remarkably little cultural inequality. You lived a more expensive life, but not a much different life. Your kitchen was bigger, but you didn't use it to prepare yogurt and muesli for breakfast. Your television screen was bigger, but you and the construction worker watched a lot of the same shows (you didn't have much choice). Your house might have had a den that the construction worker's lacked, but it had no StairMaster or lap pool, nor any gadget to monitor your percentage of body fat. You both drank Bud, Miller, Schlitz or Pabst, and the phrase "boutique beer" never crossed your lips. You probably both smoked. If you didn't, you did not glare contemptuously at people who did.

When you went on vacation, you both probably took the family to the seashore or on a fishing trip, and neither involved hotels with five stars. If you had ever vacationed outside the U.S. (and you probably hadn't), it was a one-time trip to Europe, where you saw eight cities in 14 days—not one of the two or three trips abroad you now take every year for business, conferences or eco-vacations in the cloud forests of Costa Rica.

(…)

Taken separately, the differences in lifestyle that now separate Belmont from Fishtown are not sinister, but those quirks of the upper-middle class that I mentioned—the yogurt and muesli and the rest—are part of a mosaic of distinctive practices that have developed in Belmont. These have to do with the food Belmonters eat, their drinking habits, the ages at which they marry and have children, the books they read (and their number), the television shows and movies they watch (and the hours spent on them), the humor they enjoy, the way they take care of their bodies, the way they decorate their homes, their leisure activities, their work environments and their child-raising practices. Together, they have engendered cultural separation.
Again, it's hard to disagree with Murray's basic hypothesis. It's not common, for example, to find a doctor or a lawyer living in the same community as a factory worker who only graduated high school, and it's hard to argue that these two people are likely to have different interests and different lifestyles. However, I've got to wonder how different today's world really is from the ideal that Murray talks about. The Volokh Conspiracy's Ilya Somin make this point:
I am skeptical that the gap is much greater than it was fifty years ago. Murray claims that the elite of the early 1960s was much more in touch with mainstream culture than today's upper middle class (which he defines, roughly, as people in various professional occupations who are in the top 5% of the income distribution). He only offers a modest amount of evidence to support that claim, and on some points his evidence cuts the other way. For example, one of the differences between the upper middle class and the mainstream that Murray cites is that the former are much more likely to engage in foreign travel. But that gap was even greater in 1960, when foreign travel was much more an elite preserve than it is today, in the age of relatively cheap jet flights.
Somin makes a good point here. It's not just Murray's Belmont elites who are walking around with iPhones and watching the Super Bowl on big screen televisions. Sure, people who are better off financially have more things and are likely to have interests different from the guy who changes the oil in their care, but hasn't that always been the case? Additionally, some of the differences that Murray notes are likely the result of changes in the culture as a whole. The Doctor drank the same beer as the factory worker in the 50s because, for the most part, wine drinking was something left to restaurants and the upper-upper class. That's only changed as wine has become more commercialized thanks largely to the huge commercial success of Napa Valley. So, more people can afford to drink wine instead of beer. And that's just one example of how increased consumer choices has created a supposed "divide" between the working and professional classes. But I ask, is it really a divide or just an example of people picking their preferences in a marketplace with more choices?
Murray's proposed solution to this problem he believes exists seems not only impractical but rather silly when you think about it:
The only thing that can make a difference is the recognition among Americans of all classes that a problem of cultural inequality exists and that something has to be done about it. That "something" has nothing to do with new government programs or regulations. Public policy has certainly affected the culture, unfortunately, but unintended consequences have been as grimly inevitable for conservative social engineering as for liberal social engineering.

(…)

Life sequestered from anybody not like yourself tends to be self-limiting. Places to live in which the people around you have no problems that need cooperative solutions tend to be sterile. America outside the enclaves of the new upper class is still a wonderful place, filled with smart, interesting, entertaining people. If you're not part of that America, you've stripped yourself of much of what makes being American special.

Such priorities can be expressed in any number of familiar decisions: the neighborhood where you buy your next home, the next school that you choose for your children, what you tell them about the value and virtues of physical labor and military service, whether you become an active member of a religious congregation (and what kind you choose) and whether you become involved in the life of your community at a more meaningful level than charity events.
How, exactly, would Murray accomplish this? As I noted above, the tendency to associate with people who are like you is something that seems to be universally human. No amount of social policy or government action is going to change that. Even if you accepted the idea that this cultural divide is both new and harmful, and I'm not sure I accept either, if it's little more than human beings acting like human beings then there's really nothing you can do about.