Israel and the al-Shifa Hospital
It's likely legal and almost certainly won't matter.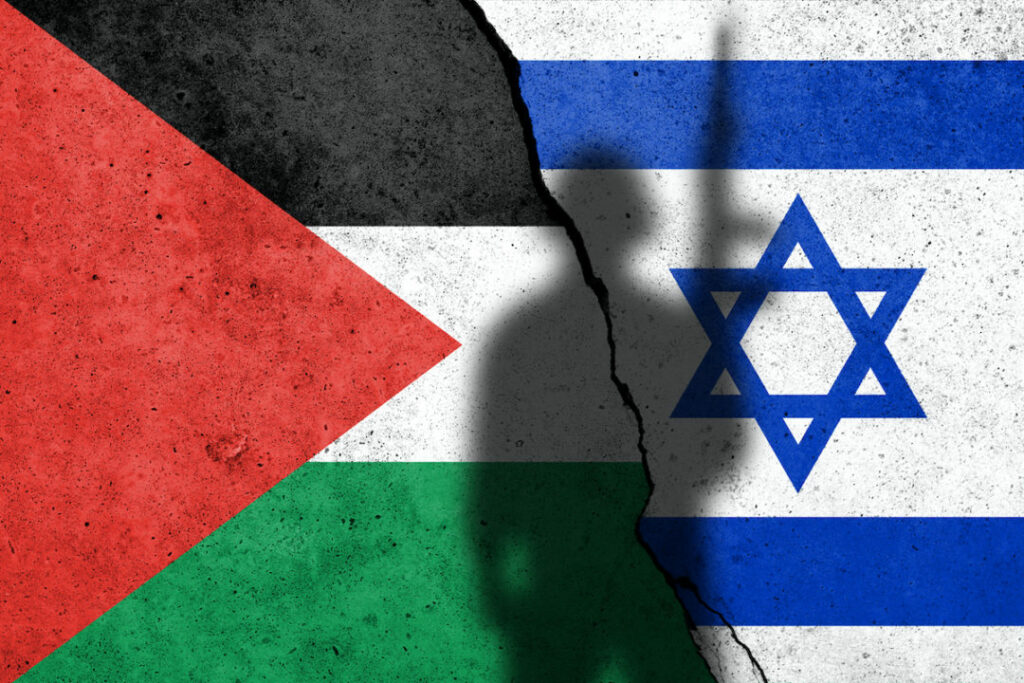 I traveling when the news broke of Israel's takeover of Gaza's al-Shifa hospital. In his weekly email newsletter, Economist defence editor Shashank Joshi offers a strong analysis of the events since.
It has been five days since the Israel Defence Forces (IDF) entered the al-Shifa hospital complex in Gaza city. They have come under mounting criticism for attacking the hospital, which they claim housed a Hamas headquarters and arms depot. In recent days the IDF has pointed to weapons, computers and intelligence equipment found in the hospital's MRI centre; a tunnel shaft with a blast-proof door and firing hole; and CCTV footage showing that Israeli hostages, some of them with no apparent injuries, were taken to al-Shifa after their abduction by Hamas on October 7th.

My colleagues and I have written on the al-Shifa saga in detail. We explained that Hamas is unlikely to have a single "command and control centre", as Israel put it. Some Israeli intelligence officers say that the group's leadership may have escaped to Khan Younis, a city in southern Gaza that lies outside the current area of Israeli military operations.

My view is this: Israel unwisely raised expectations by publishing dramatic videos of Bond-villain lairs underneath the hospital. But it is increasingly clear that Hamas was abusing the site. And it would be foolish to jump to conclusions when the IDF has yet to explore much of the hospital complex or its tunnels—on which note, check out our latest Babbage podcast on tunnel warfare.

Let's step back a moment. There is a great deal of misunderstanding around the legality of attacks on hospitals, so I want to clear a few things up. Yes, hospitals have special protection under the laws of war. But no, it is not absolute. If they are used to commit "harmful" acts then they can lose that protection. Treating wounded combatants does not qualify. But using al-Shifa to store weapons or direct rocket fire would cross the line.

Then it gets more complicated. Even if a hospital loses its protection, attackers still have to give a warning and allow for a reasonable amount of time to comply. Only if that is unheeded may the attack go ahead. Some NGOs, like Human Rights Watch, have argued that Israel's earlier evacuation order for 22 hospitals in northern Gaza was "not an effective warning" because it did not provide for the safety of patients and doctors amid a humanitarian crisis. However, my colleague Anshel Pfeffer notes that an offer by Israeli doctors to evacuate premature babies was rejected.

Once an attack proceeds, as it did on November 15th, any attack on a hospital must still abide by principles such as discrimination (don't target civilians) and proportionality (incidental harm to civilians must be proportionate to the anticipated military advantage). Geoffrey Corn, a former senior expert adviser on the law of war to the US Army, tells me that the IDF would have had to consider feasible alternative options that might have neutralised a Hamas command post with no greater risk to the IDF—such as flooding tunnels or a cyber-attack.
Whether those alternatives would have achieved the military objectives at hand—or, indeed, whether the kinetic operation underway now will do so—is unanswerable given current information. Beyond that, I simply don't know what Israel knew or thought they knew about the nature of the Hamas command center. Without that information, military necessity and proportionality are impossible to assess.
The 18 November report "Was Israel's attack on al-Shifa hospital justified?" raises some doubts, though:
Israel has long claimed that al-Shifa hospital, the largest in the Gaza Strip, serves as a key command centre for Hamas, the group which killed or took hostage around 1,400 people in Israel on October 7th. In the early hours of November 15th, after a tense six-day stand-off, members of Shaldag, an elite Israeli air-force commando unit, entered one wing of the hospital.

So far there is little evidence of its being a major military facility. Only the coming days will determine whether Israel has in fact rooted out a Hamas headquarters. Whether good evidence turns up matters to both sides. For Israel, the hospital is a prime example of how Hamas hides behind innocent civilians inside targets that are calculated to provoke outrage if they are attacked. For the Palestinians, targeting a hospital is emblematic of how cheaply Israel values Palestinian suffering. If Israel fails to justify its charges against al-Shifa, its operation in Gaza will be undermined.

Start with the public claims. On October 27th the Israel Defence Forces (idf) said that al-Shifa, which is in the centre of Gaza city, was the "focus" of Hamas's activity in the Gaza Strip. It said the site had "several underground complexes" used by leaders, including a "control centre" for Hamas's internal-security unit and a "headquarters" to direct rocket fire, command forces and store weapons. A slick "intelligence-based" video published by the idf the same day showed a 3D model of the hospital with a Bond-villain lair beneath, including labyrinthine corridors, large meeting rooms and rows of laptops.

Israeli officials have said that Hamas had begun creating the facility by 2007, enlarging basements originally dug by Israel when it expanded the hospital in the 1980s. They have also said it had several floors and space for several hundred people. Amnesty International, a human-rights organisation, has said that Hamas had used parts of al-Shifa "to detain, interrogate, torture and otherwise ill-treat suspects" in 2014. Hamas's leadership is thought to have holed up below the hospital during wars in 2009 and 2014. Israeli officials say it has been used to treat the 240 hostages captured on October 7th, some of whom were wounded or had pre-existing conditions.

America has endorsed many of these claims. On November 14th John Kirby, a spokesman for the White House, said that Hamas and Palestinian Islamic Jihad, a smaller group, operated a "command-and-control node" from al-Shifa. On November 16th, after the idf had entered the site, Mr Kirby said America was "still convinced of the soundness of [its] intelligence".

Hamas denies the allegations, and medical personnel at al-Shifa say they have seen no evidence of them. The proof Israel has produced so far has been underwhelming. The idf says it has found "intelligence materials, military technologies and equipment, command-and-control centres, and communications equipment" at al-Shifa. It has published photographs showing guns, ammunition and Iranian-made anti-tank rockets it says were found in the mri department, as well as the entrance to an unexplored tunnel shaft. Separately, the idf has found the bodies of two hostages near the hospital. It has also taken some unidentified bodies back to Israel.
It is, of course, too soon to assess the reality of the situation.
Troops are also moving slowly for fear of booby traps. They are under strict orders not to enter tunnels and have used robots and sniffer-dogs to explore them. Israeli officials insist that "there is much more terror infrastructure in the area of the complex that is well hidden." What's more, they say, Hamas has had weeks to cover its tracks since it became clear that Israel's ground offensive would be far larger than in the past.
And, even if it turns out that there's not much in the way of a command center under the hospital, it's plausible that Israel had good reason to believe otherwise. That's the sort of thing that, if it ever plays out, will be done years from now in a courtroom.
Moreover, the law and the optics here are entirely different things.
Even if Israel does find evidence, it may not meet the expectations of the watching world. In legal terms, the discovery of a weapons cache could be enough to cause a hospital to lose its protection. However, the Geneva conventions specify that the presence of small arms and ammunition taken from wounded combatants is not enough to qualify. And whatever the letter of the law, finding a clutch of Kalashnikovs and grenades would not be seen by many to justify taking over Gaza's largest hospital. As a further complication, a command-and-control "node" or "headquarters" is unlikely to resemble the operations room of a conventional army or the idf video. One tell-tale sign might be communications infrastructure: Hamas is thought to have planned the October 7th attack using hardwired telephone lines, rather than mobile-phone and internet networks monitored by Israel.

Israel itself is largely responsible for the high expectations. Many Israeli defence personnel are privately critical of the idf Spokesperson's Unit for building up an unrealistic picture of what might be found underneath al-Shifa and exaggerating its centrality to Hamas. Even Israeli intelligence officials do not believe that the group currently has its main headquarters—to the extent that such a thing exists—below the hospital. These, they say, have probably moved to Khan Younis, a city in southern Gaza that lies beyond Israel's current zone of operations. On November 15th the idf dropped leaflets on the city warning residents of certain neighbourhoods to leave.

In practice, Hamas's command-and-control structure is fluid. The group's military wing, the Qassam Brigades, does not have a single official headquarters or permanent bases. That has presented the idf with two challenges. One is the intelligence problem of finding commanders. In recent years, the idf's military-intelligence branch has attempted to refresh its pre-war "target bank" by using artificial intelligence to analyse data collected from satellites and aerial surveillance. That process is opaque.
This is the nature of the enemy Israel is fighting. Hamas is deliberately trying to entice Israel into killing civilians and/or using Israel's comparative concern for doing so to military advantage.