It is all a Show for Trump
He is actually tweeting about ratings.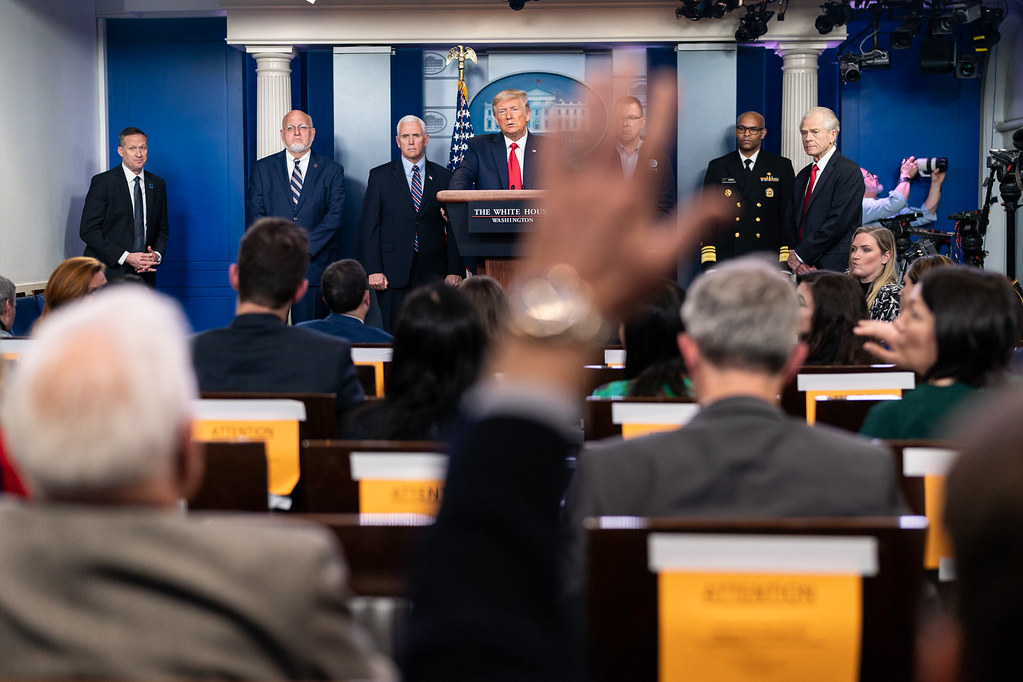 I made a snarky comment in a post this morning comparing Trump's daily press conferences to Aló Preisdente. And then a few minutes ago I see this:
First, I thought that the NYT was fake news, but it is hard to keep track.
Second, ratings? Seriously? This is the wrong frame in so many ways to the point of being grotesque.
Third, we are in a time of national crisis and the nation turns its eyes to the federal government and most of the TV networks cover the event live. Of course a lot of people watch.