It's Money That Matters
While political junkies dissect every vote and utterance, most Americans vote based on their gut sense of how the economy is doing.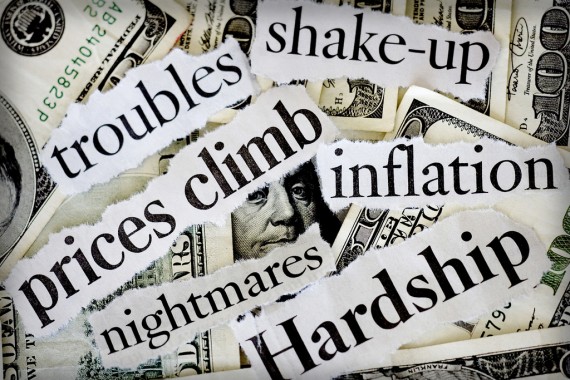 Paul Krugman warns against the pundit delusion, "the belief that the stuff of daily political reporting — who won the news cycle, who had the snappiest comeback — actually matters."
What political scientists, as opposed to pundits, tell us is that it really is the economy, stupid. Today, Ronald Reagan is often credited with godlike political skills — but in the summer of 1982, when the U.S. economy was performing badly, his approval rating was only 42 percent.

My Princeton colleague Larry Bartels sums it up as follows: "Objective economic conditions — not clever television ads, debate performances, or the other ephemera of day-to-day campaigning — are the single most important influence upon an incumbent president's prospects for re-election." If the economy is improving strongly in the months before an election, incumbents do well; if it's stagnating or retrogressing, they do badly.
But, as I noted this morning in a discussion of the differences between DC Elites and Regular Americans, it's not so much the economy itself that matters but perceptions.
In 1996 voters were asked whether the deficit had gone up or down under Bill Clinton. It had, in fact, plunged — but a plurality of voters, and a majority of Republicans, said that it had risen.

There's no point berating voters for their ignorance: people have bills to pay and children to raise, and most don't spend their free time studying fact sheets. Instead, they react to what they see in their own lives and the lives of people they know. Given the realities of a bleak employment picture, Americans are unhappy — and they're set to punish those in office.
Krugman goes a bit too far, I think, in arguing that nothing else matters.   Animus against the stimulus package, the bank and auto bailouts, and the health care bill certainly matter in motivating voters who are on the fence.  But, if the economy is doing extraordinarily well, incumbents can survive just about anything.